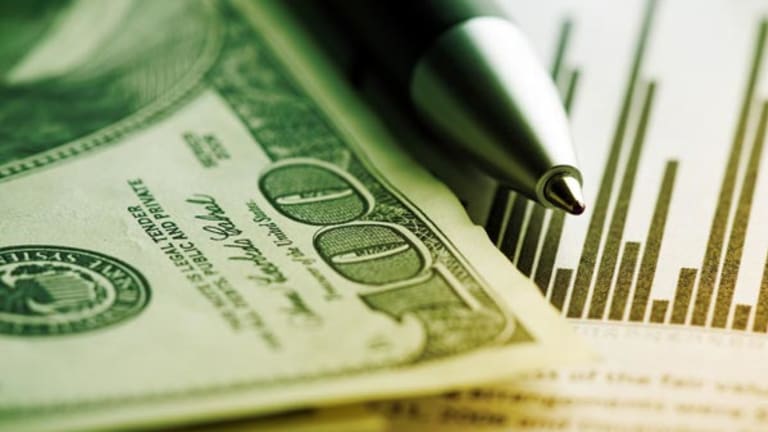 Google Will Stay in China, Poll Says
TheStreet users believe Google will remain in China, despite Google's heated battles with China over censorship and security breaches.
TheStreet users believe Google will remain in China, despite Google's heated battles with China over censorship and security breaches.
NEW YORK (
) -- Despite the heated battle over censorship and security breaches,
Google
(GOOG) - Get Report
is not expected to leave China, according to
TheStreet
users.
An overwhelming 66.4% said Google would stick it out, while 33.6% said the company would cease doing business in the country.
Google's fourth-quarter earnings report, which raised some concern of future growth prospects, could be one reason why voters believe Google will stay in the country.
On Thursday, the company reported earnings of $1.97 billion, or $6.13 a share, compared with $382 million, or $1.21 a share, in the year-ago period. Excluding special items, Google would have earned $6.79 a share, better than the $6.48 analysts expected.
Revenue grew 17% to $4.95 billion. While this matched Wall Street's forecast, it disappointed investors who believed the company would significantly surpass estimates.
The other red flag came from search paid clicks, which were lower than last year.
While the amount of Google's business coming out of China is minimal (analysts estimate only about 3% of its revenue will come from the country in 2010), exiting the country could have severe consequences for the future growth of the company.
China boasts one of the world's fastest growing Internet markets. In 2008, the country outpaced the United States, and now claims the most Internet users in the world.
Google did not reveal any new developments in its plans with China during its earnings call, simply stating that it would like to continue to work with China, but intends to stop censoring search results in the country within "a reasonably short time."
The battle between Google and China arose after Google reported a cyber-attack that seemed to target human rights advocates in the country.
On Friday, Beijing shot down U.S. claims that China is hindering the free flow of information over the Internet. Foreign Ministry spokesman Ma Zhaoxu said regulations are in-line with Chinese law and do not hurt the cyber operations of the rest of the world.
The Internet company also said that it will no longer adhere to China's censorship demands. Since 2006, Google has filtered its search results on its Google.cn, in compliance with the country's wishes.
Earlier this week, Google announced that it will delay the launch of two phones in China that use its Android operating system. The devices are from
Samsung
and
Motorola
(MOT)
and were set to launch on Wednesday.
-- Reported by Jeanine Poggi in New York.
RELATED STORIES:
>>Casino Stocks More Than Just Vegas: Poll
Follow TheStreet.com on
and become a fan on
Copyright 2009 TheStreet.com Inc. All rights reserved. This material may not be published, broadcast, rewritten, or redistributed.