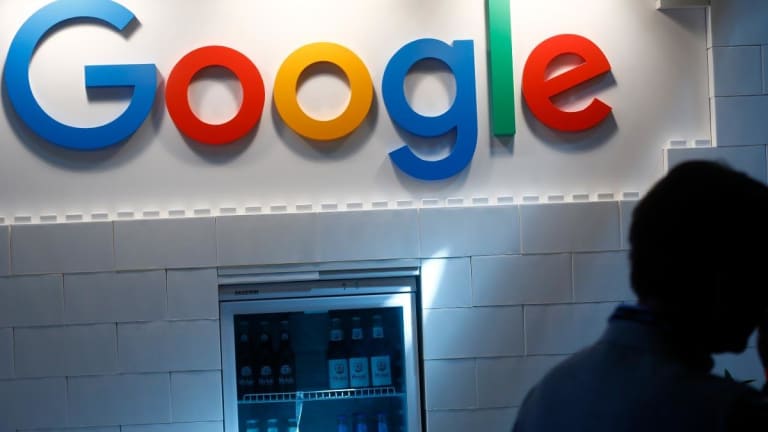 Why Getting Google Search Back Into China Is So Important to Alphabet
The ethical arguments against Google launching a Chinese search engine are strong. So are the business arguments for it, which include access to a lot of valuable data.
After more than two months of intense criticism from the media, politicians and its own employees, Alphabet/Google (GOOGL) - Get Alphabet Inc. Class A Report still seems interested in launching a censored Chinese search engine.
The fact that Google, which famously shut down its Mainland Chinese search engine in 2010 rather than continue censoring its results, is willing to push ahead with such a project in the face of a large -- and in many ways, understandable -- ethical backlash, says a lot about how much business value the company sees in having a larger Chinese presence. And that business value might not merely consist of the additional revenue Google stands to obtain, but of how having a bigger Chinese presence could make Google more competitive in other markets.
During a talk on Monday at the Wired25 conference in San Francisco, Google CEO Sundar Pichai confirmed the existence of Project Dragonfly, an effort to build a Chinese-language search engine that would adhere to Beijing's censorship rules. Though stating that there's no guarantee that the search engine will ultimately launch -- that of course would require a go-ahead not only from Google's leadership, but from Chinese authorities -- Pichai made a point of defending the project.
Alphabet is a holding in Jim Cramer's Action Alerts PLUS member club. Want to be alerted before Jim Cramer buys or sells GOOGL? Learn more now.
"We are compelled by our mission [to] provide information to everyone, and [China is] 20 percent of the world's population," Pichai said. He also claimed the search engine could "serve well over 99% of the queries" it would receive in China, and that it could deliver better information on many subjects -- he cited cancer treatment info as an example -- than the search engines that are currently allowed in China.
The remarks probably won't do much to calm the backlash the project has yielded since the first reports about it emerged in early August. Critics run the gamut from newspaper editorial boards to U.S. Vice President Mike Pence to over 1,000 Google employees who signed an open letter calling for more transparency about Dragonfly, along with the creation of an ethical review process related to the effort.
Even if over 99% of its queries in China wouldn't get censored, one has to think that Google, whose mission statement is "to organize the world's information and make it universally accessible and useful" and until recently had a motto of "Don't be evil," would have to block search results related to topics such as Tibet, Taiwan and Chairman Mao at the behest of the Chinese government. In addition, it has been reported that Dragonfly links a user's searches to his or her phone number, which would make it easier for the government to monitor searches.
Nonetheless, Pichai and other senior Google execs clearly aren't backing away from the effort. Their decision undoubtedly has a lot to do with the revenue opportunities that would be opened up if Google Search and other popular Google products and services became available in the world's second-largest economy.
As I mentioned in August when the first reports about Dragonfly emerged, if Google Search is permitted in China, the door would likely be opened for various Google offerings to be approved. The list could include everything from Google Maps and the Play Store to the Google Cloud Platform (GCP), Pixel hardware and Waymo's self-driving systems.
Just as a Chinese version of Google Search would face stiff competition from Baidu  (BIDU) - Get Baidu, Inc. Sponsored ADR Class A Report and Sogou's (SOGO) - Get Sogou, Inc. Sponsored ADR Report well-established Chinese search engines, many of the aforementioned Google offerings would face an uphill battle against solutions from Chinese tech firms. And getting approval for YouTube, with its giant library of user-generated content, might prove even harder.
Nonetheless, launching several or more of these products and services would almost certainly give Google, whose Chinese revenue for now mostly consists of selling ads to local businesses looking to reach potential overseas customers, a healthy top-line boost. And there are also other business benefits that haven't been discussed as much.
China now has over 800 million Internet users, and nearly as many smartphone users. For a company like Google, which both pays close attention to user data when refining its products and has developed machine learning algorithms that rely heavily on user data to become smarter, getting just a fraction of those consumers to actively use its products would yield plenty of data that Google could use to improve the services it provides in the U.S. and elsewhere.
There's also value for Google in getting hands-on experience running consumer services in an internet/smartphone market that's among the most advanced in the world. China's e-commerce and mobile payments penetration rates are well above those of the United States, and the country's tech giants also haven't been slouches when it comes to developing AI-powered consumer services.
For all these reasons, Google has strong business incentives to re-launch its consumer services in China, even if domestic criticism of the move remains intense -- and perhaps even if the company never directly turns a profit on its Chinese services.