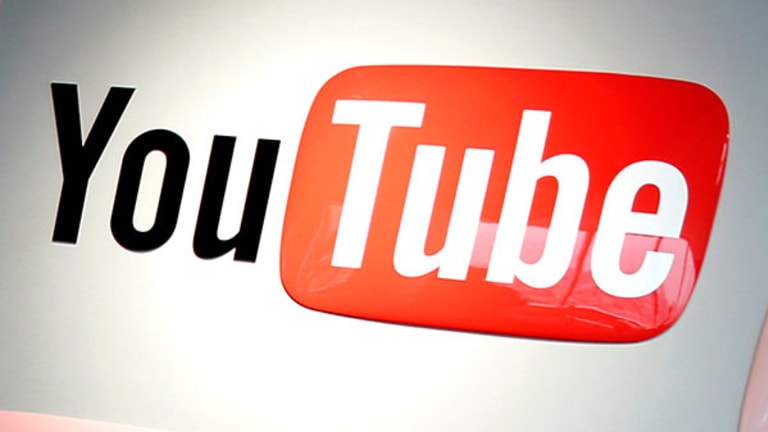 Google has Acquired 200 Companies Since 2001 -- Here Are Its Biggest Failures
There has been some clear winners and losers.
Editors' pick: Originally published Jan. 12.
Alphabet (GOOGL) - Get Alphabet Inc. Class A Report , the parent company of Google, has made nearly 200 acquisitions since 2001, according to research firm CB Insights.
From YouTube to Android to Google Maps to its latest Pixel device, the company has used acquisitions and investment to either build out existing technology or tackle new business, something that has helped propel the company to its current position of dominance in the world of technology. 
But they haven't all turned out to be blockbusters and on Wednesday Alphabet said it would shut down its solar-powered drones business Titan Aerospace.
The news followed a Tuesday report that the Mountain View, Calif., company was in talks to sell Terra Bella, formerly Skybox Imaging, to competitor Planet Labs. Google acquired the business in 2014. 
Jim Cramer, founder of TheStreet and portfolio manager of the Action Alerts PLUS Charitable Trust Portfolio, which owns Alphabet said the decision to cut the drone business is testimate to its discipline in spending and not overstepping its bounds in terms of business viability.
And to be sure, Alphabet, which boasts the second largest market cap of any public company trading on a U.S. exchange, has made some big bets that have really paid off.
Case in point is Google's $1.65 billion purchase of YouTube in 2006 through which Google catapulted into the world of media and entertainment. The price tag, though seemingly high at the time, has proved a bargain for Google as YouTube has grown by leaps and bounds during the past decade. YouTube is reportedly worth more than $70 billion on its own and more valuable than 85 percent of the companies in the S&P 500, according to a Bank of America analyst back in 2015.
Another success story is Google's acquisition of Android in 2005 for an undisclosed price which has later been estimated at $50 million based off the company's annual report then. Having snapped up Android, Google has been able to develop its mobile operating system into the dominant force in the mobile industry today, comparable only to competitor Apple (AAPL) - Get Apple Inc. Report 's ios operating system.
Don't expect Google executives to scale back on investment in new and innovative technologies anytime soon . Back in August, 2014, Google had already spent more than $28 billion on acquiring 163 companies since 2001, Business Insider reported. What those technologies will be remain to be seen, but one thing is true: they won't all be home runs.  In the meantime, let's reminisce about some of Google's "moonshots" that have come crashing back down to earth (some of them literally):
Slide (2010)
Google bought social networking company Slide for $182 million to expand its social networking and game design capabilities back in August 2010. Founded by PayPal (PYPL) - Get PayPal Holdings, Inc. Report co-founder Max Levchin in 2005, the app was once thought to be a strong contender for Google to compete with Facebook. However, the social gaming app never took off as Google hoped it would. Google had to shut down Slide just two years after buying the company.
"As the Slide team joins Google, we'll be investing even more to make Google services socially aware and expand these capabilities for our users across the Web," Google Engineering Director David Glazer wrote in a company blog on Friday, Aug 6, 2010 when Google announced the deal.
Motorola Mobility (2011)
Google shocked the tech world when it announced its $12.5 billion purchase of Motorola Mobility in August, 2011. What initially had seemed like a step into the consumer gadgets industry quickly turned into a flop as Google sold Motorola to China's Lenovo just three years later in 2014 for just $2.9 billion.
"The combination of Google and Motorola will not only supercharge Android, but will also enhance competition and offer consumers accelerating innovation, greater choice, and wonderful user experiences. I am confident that these great experiences will create huge value for shareholders," wrote Google CEO Larry Page in a company blog post at the time.
The acquisition of Motorola was a costly mistake for Google, which is believed to have overvalued the portfolio of Motorola. The company absorbed billions in losses from Motorola during its three years under Google, including hundreds of millions each quarter since the purchase. After selling it to Lenovo, Google retained ownership of the vast majority of Motorola's patents but lost $4.25 billion in total.
Nest Labs (2014)
Google closed its books on its $3.2 billion purchase of Nest Labs, a maker of Internet-connected thermostats and smoke detectors, on Feb. 7, 2014. Google paid a total purchase price of $3.2 billion in cash to acquire the hardware maker as the first step of its foray into the smart-home industry.
"We expect that the acquisition will enhance Google's suite of products and services and allow Nest to continue to innovate upon devices in the home, making them more useful, intuitive, and thoughtful, and to reach more users in more countries," read Google's 10-K filing upon close of the deal.
However, since Nest became its home-automation subsidiary, the deal hasn't panned out as Google hoped it would. Nest has been through several rounds of restructuring, the latest of which will move Nest's entire platform team to Google in order to create a unified Internet of things platform and to continue working together on Google Home, a virtual personal assistant speaker similar to Amazon.com (AMZN) - Get Amazon.com, Inc. Report 's Amazon Echo.
Nest was also reported to have been underperforming, generating about $340 million in sales in 2015 and repeatedly missing sales targets at Alphabet.
Titan Aerospace (2014)
Google bought Albuquerque, N.M.-based Titan Aerospace, a startup founded in 2012 that makes high-altitude, solar-powered drones on April 14, 2014. The acquisition then was part of a bigger push to deliver internet services to underdeveloped and remote areas of the world. The Titan team was brought into Google X research lab in late 2015 but the exploration into high-altitude drones for internet access came to a halt shortly after. Alphabet said that the Titan project had to be cancelled because of economic and technical challenges.
"It's still early days, but atmospheric satellites could help bring Internet access to millions of people, and help solve other problems, including disaster relief and environmental damage like deforestation," Tim Drinan, a spokesman for Google, said in a statement on April 15, 2014 about the acquisition. "It's why we're so excited to welcome Titan Aerospace to the Google family."
After competing unsuccessfully with Google for Titan Aerospace in 2014, Facebook (FB) - Get Meta Platforms Inc. Class A Report rolled out a similar project called Aquila. Facebook's efforts to deliver internet from the sky also struggled after a test flight crash in June this year sparked an investigation by the National Transportation Safety Board.
Terms of the deal between Alphabet and Titan Aerospace weren't disclosed. Following the shutdown, the Titan Team has been dispersing to other groups including the Project Loon effort, which similarly aims to distribute internet via high altitude balloons, according to Alphabet.
Terra Bella (2014)
Terra Bella, formerly Skybox Imaging, was snapped up by Google in June 2014 for $500 million to help Google Map increase accuracy through up-to-date imagery. The satellite business was also once considered a capable ally in helping Google with its ambition plan of blanketing the globe with quality internet access. Google's sale of Terra Bella, along with several recent cancellations of its internet satellite projects, seems to suggest the company is pulling back from that audacious project to focus on its other businesses.
"As proud as we are to have played a leading role in developing satellite technologies, we have realized that our vision extends far beyond boxes in the sky. As Google revolutionized search for the online world, we have set our eyes on pioneering the search for patterns of change in the physical world. In order to focus firmly on the future, we're pursuing that vision under a new name - Terra Bella," read a Google blog post when the Google rebranded Skybox Imaging as Terra Bella on Mar. 8.
Terra Bella will most likely be sold via a cash plus equity deal to former rival Planet, a satellite imaging startup former known as Planet Labs, according to Bloomberg. As part of the deal, some of the employees would move to Planet while others get different positions at Google. Planet, founded in 2011, is also reportedly seeking to raise funds to help finance the deal and post-deal operations of the business.