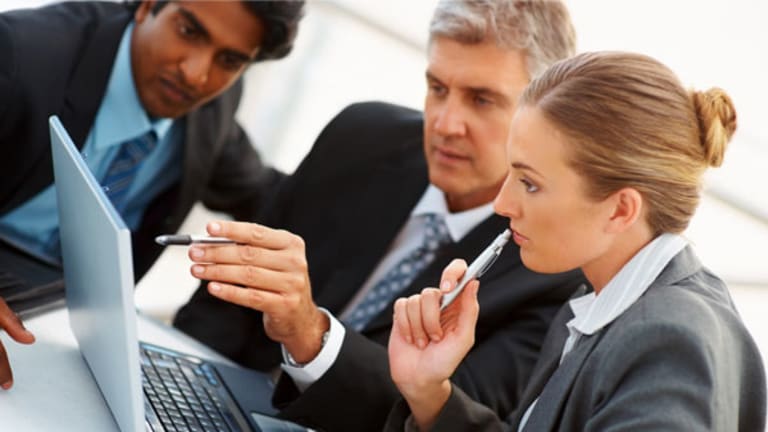 Google+: Halfway to Critical Mass
Facebook addicts and widespread apathy are still key barriers to Google's social Web ascent.
NEW YORK (
) -- After its first month, Google+ has flown by a few huge milestones, but it hasn't achieved its ultimate goal as the clear successor to
Facebook
.
Google+,
Google's
(GOOG) - Get Alphabet Inc. Class C Report
social networking site that allows Gmail users to sort friends and share photos, rocketed to 25 million users in less than a month. This rapid rise makes it the "fastest start" of any social Web service, according to Comscore.
But as Wedbush analyst Lou Kerner and others point out, the early rush of curiosity seekers isn't necessarily a sign of a well-woven social web. While Google+ has "captured the imagination of the digital cognoscenti, engagement remains relatively low," Kerner said at the start of a Google+ discussion he hosted Tuesday.
During the conference call with social Web experts, Kerner and his crew established a few key points about Google+:
Guys prefer Google+ twice as much as females.
Early adopters -- people who jump on the newest, shiniest objects -- are the site's core users.
Micro-blogging site Twitter might be more threatened than Facebook by the rise of Google+.
India is second to the U.S. as the country with the most Google+ users.
Brazilians, thanks to their passion for Google's Orkut, spend the most time on Google sites of any nation.
Google+ is
at social networking, but clearly its best effort yet.
With built-in contact lists via Gmail and an easy click-and-drag process for creating Circles, the assembly process is simple enough to accommodate any technophobe.
But so far, most people who use Facebook -- or those who don't care much about online networking -- seem to find Google+ irrelevant at best, an annoyance at worse.
Even the name "Google+" sounds more like a better search engine than a Facebook rival, at least to the many people who haven't been focused on the hugely blossoming social Web sphere.
After doubling its users in the first couple weeks, the pace of growth for Google+ has been slowing, according to Comscore. And Comscore analyst Andrew Lipsman says that's to be expected as the rush of early adopters subsides.
It may take a while for Google+ to reach what Lipsman calls critical mass.
In his review of growth charts for Facebook and
MySpace
, Lipsman estimates that it takes a penetration of about 15% to 20% of the social market to reach a point where the network effect takes over. This is a so-called inflection point where presumably, there are enough people in a network start a meaningful draw of people from outside the network.
Google+ probably won't hit this critical mass until it reaches 30 million to 40 million users, Lipsman said on the conference call.
Working in Google's favor is the fact that Google+ is a fresh start at the social Web; an an invite-only process that lets you wall off groups so you aren't sharing your Dead Milkmen praises with your boss.
However, the challenge for Google+ is that Facebook is proving to be a
.
--Written by Scott Moritz in New York.
To contact this writer, click here:
Scott Moritz
, or email: scott.moritz@thestreet.com.
Readers Also Like:
Fearful Americans Hoard Bonds, Dividends