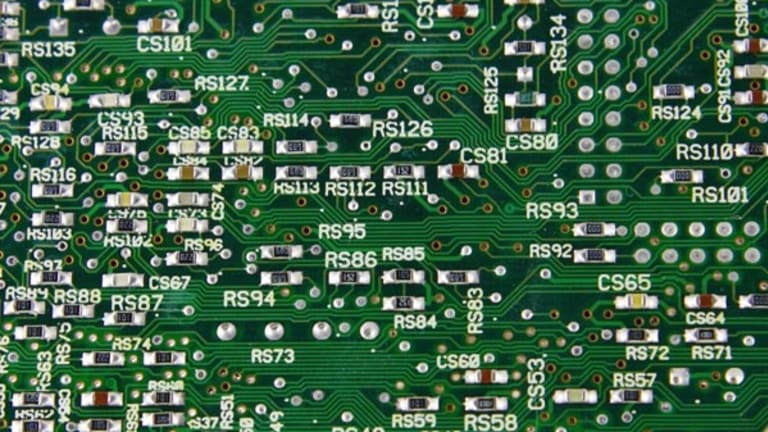 Publish date:
Google Gets Hacked Off
A Google official criticizes the NSA over spying: 'It's just a little like coming home from War with Sauron.'
A Google official criticizes the NSA over spying: 'It's just a little like coming home from War with Sauron.'
NEW YORK (TheStreet) - The cascading revelations of former NSA analyst Edward Snowden have deeply embarrassed one of the world's top intelligence gatherers, stirring outrage in high places.
The victim in this case isn't the super-sleuthing National Security Agency.
The victim is search giant Google (GOOG) - Get Alphabet Inc. Class C Report, a company that harvests hundreds of millions of emails, passwords, and other sensitive personal information from unsuspecting households; a company that dispatches camera-equipped vehicles down remote byways snapping random pictures of people and streetscapes; a company that maps earth images in the minutest detail; a company that invented wearable devices that record and transmit secretly (see Anton Wahlman's cautionary analysis of Google glasses); and a company that scans the contents of millions of private emails, picking up on key words to target advertising.
It is this company -- one of a raft of Internet providers identified by Snowden as NSA targets, including Yahoo! (YHOO) , Microsoft (MSFT) - Get Microsoft Corporation (MSFT) Report and Facebook (FB) - Get Facebook, Inc. Class A Report -- that finds itself in the peculiar position of protesting a massive breach of privacy after spending decades collecting data that some say breaches privacy.
"I was shocked that the NSA would do this," said Google Chairman and former CEO Eric Schmidt. The hacking of cables connecting Google servers is "outrageous" and "perhaps illegal," Schmidt said.
Brandon Downey, a Google network security specialist, went further in a posting on Google +.
"I've spent the last ten years of my life trying to keep Google's users safe and secure from the many diverse threats Google faces," he wrote. "Seeing this, well it's just a little like coming home from War with Sauron, destroying the One Ring, only to discover the NSA is on the front porch of the Shire chopping down the Party Tree and outsourcing all the hobbit farmers with half-orcs and whips."
Perhaps Google shouldn't be so surprised.
After all, the spy agency was just doing what spy agencies do, snooping by all means available.
Cable hacking, in particular, has been a favorite snooping technique. As far back as World War 1, British spy agencies tapped into undersea cables. While the program was of questionable legality -- the cables were privately owned -- the effort yielded results. Early in 1917, a message was intercepted from a German diplomat urging Mexico to attack the United States and take back lands lost in the Mexican-American war. The so-called Zimmermann Telegram outraged public opinion and played a role in getting the U.S. into the conflict.
And during the Cold War, the NSA and U.S. Navy sent miniature submarines and combat divers deep into the Sea of Okhotsk -- Soviet territorial waters -- to tap into cables connecting military installations. The blue-water eavesdropping furnished useful data that helped in the negotiating of arms reduction treaties.
That is not to say the NSA was right in targeting private companies like Google. Google is no enemy state. It gathers its information lawfully and has tough encryption programs and policies to protect it.
So Google has every right to be hacked off. 
Written by William Inman