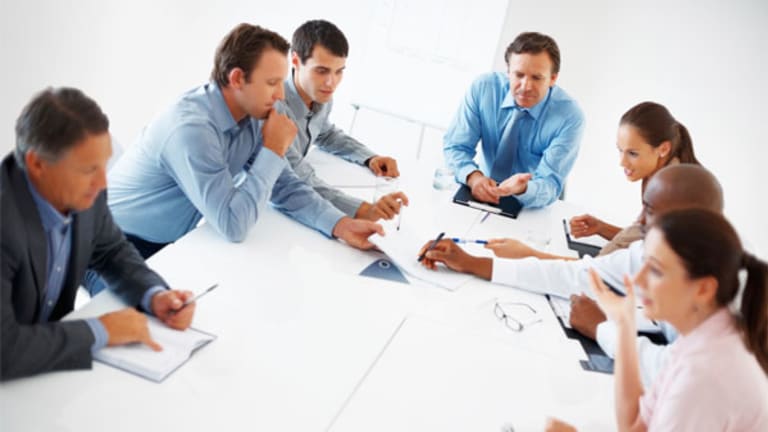 Publish date:
Google Gets a $22.5 Million Lesson
Google and mortal enemy Apple may be dominant powers now, but that won't last long if they spend more money in legal fees than in R&D.
Google and mortal enemy Apple may be dominant powers now, but that won't last long if they spend more money in legal fees than in R&D.
NEW YORK (TheStreet) -- Investors learned Thursday that search giant Google (GOOG) - Get Report agreed to pay a hefty fine of $22.5 million to settle charges with the U.S. Federal Trade Commission for allegedly deliberately bypassing privacy settings on Apple's (AAPL) - Get Report popular Safari browser.
Google is said to have circumvented special computer codes known as "cookies" that are blocked by default to spy and collect data on Apple's iPad, iPhone and Mac users. Upon being contacted by the
Wall Street Journal
, Google subsequently halted the code and stated that it was unintentional and consumers were not harmed.
That did not stop the FTC from slapping Google with the largest fine against any individual company -- one Google has agreed to pay to put this issue behind it.
But it won't be that easy. It is also possible this issue has placed Google in breach of a previous consent decree reached last year and that now places the company "under review" for 20 years.
As embarrassing as this may be for Google, it serves to reinforce
the competition is with Apple. What's more, it would appear that Google is now
to mitigate what appears to be an Apple partnership with
Facebook
(FB) - Get Report
born of their mutual hatred of the search giant.
The result has been Apple integrating Facebook into its mobile IOS while dumping whatever it can of Google that presents it with any advantage, including Google Maps and, most recently, YouTube. Clearly, all-out warfare is underway between these rivals, and now it apparently includes espionage.
I wonder, can these three companies remain focused enough to remember that
Microsoft
(MSFT) - Get Report
and
Amazon
(AMZN) - Get Report
have mobile devices due to launch this fall? Both will benefit immensely by the distraction caused by this ongoing drama.
Though Google and Apple may be the dominant powers now, they should remember they will not remain dominant for long if they spend more money in legal fees than in R&D.
However, for Google, $22.5 million is a drop in the bucket for a company that has almost $50 billion in cash on its books. Also, it doesn't end there as the company faces potential European sanctions in relation to its privacy laws.
Google will need to shore up these privacy concerns very quickly, particularly if it wants its Google+ to gain any sort of traction against Facebook. Who says corporate drama isn't entertaining?
At the time of publication, the author was long AAPL and held no position in any of the other stocks mentioned
.
This article is commentary by an independent contributor, separate from TheStreet's regular news coverage.
Richard Saintvilus is a private investor with an information technology and engineering background and has been investing and trading for over 15 years. He employs conservative strategies in assessing equities and appraising value while minimizing downside risk. His decisions are based in part on management, growth prospects, return on equity and price-to-earnings as well as macroeconomic factors. He is an investor who seeks opportunities whether on the long or short side and believes in changing positions as information changes.