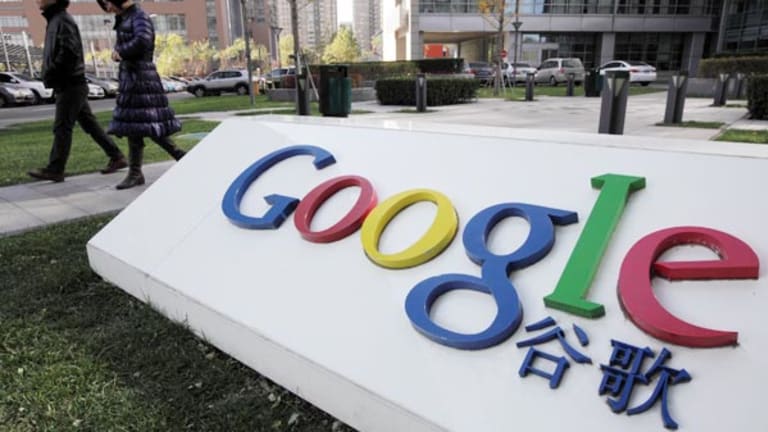 Google Fiber a Godsend for Comcast
Google Fiber may be just what Comcast needs as it tries to win regulatory approval for its acquisition of Time Warner Cable and battles new net-neutrality rules.
NEW YORK (TheStreet) -- Google's (GOOG) - Get Alphabet Inc. Class C Report plan to expand its local fiber Internet services could be great news for Comcast (CMCSA) - Get Comcast Corporation Class A Report because it may improve Comcast's standing with federal regulators who are looking at its proposed acquisition of Time Warner Cable (TWC) and with state regulators who want fairness for customers.
On the federal level, Comcast is facing a skeptical to hostile reception as it tries to steer its merger past the Department of Justice and the Federal Communications Commission. Democrats are mostly lining up against it, while Republicans are mostly lining up in support.
At issue is not just that Comcast would increase its customer count from 22 million to 33 million, but that it and Time Warner Cable are the largest and third largest Internet service providers in the U.S., with a combined 39% of the local access market, according to Leichtman Research. 
[Read: Kass: Buffett's Moats Are Breached]
Google's plan to enter nine new markets is not a direct threat to that market dominance. Patrick Lucey of New America Foundation, a nonpartisan think tank, notes that after the merger Comcast cable would pass 80 million homes and Google 3.5 million. 
But Google has a market capitalization of over $400 billion, compared with a combined $174 billion for Comcast and Time Warner Cable. In Washington, such comparisons matter.
[Read: A Bold Take on Net Neutrality from an Analyst Who's Personally Short 1,000 Shares of Netflix]
Google's potential power also matters in state capitols, where phone and cable lobbyists have always been important.
To these regulators, Google's plan may look like cherry-picking, a refusal to accept the costs of universal service that cable operators accepted when they took their franchises decades ago and that phone companies have accepted for more than 100 years.
[Read: T-Mobile's BlackBerry Burial]
In the Atlanta area, for instance, Google plans to serve only eight suburban towns and the city of Atlanta, the hub of the region's fiber capacity. Google has similar plans around San Jose; Raleigh-Durham, N.C.; Portland, Ore.; and Phoenix. In all these cases, the company is planning to serve only central cities and close-in suburbs. So Google is not a market threat, but it is the political counterweight Comcast can use to win its arguments for its merger and its arguments against new net-neutrality rules.
Seen from a pure technology perspective, the Time Warner Cable deal should cement Comcast's position as the dominant player in both content and the local Internet.
Cable's broadband technology has proven itself over time superior to digital-subscriber-line technology from the phone companies. That is why Comcast and Time Warner Cable are first and third in local ISP services.
Verizon (VZ) - Get Verizon Communications Inc. Report and AT&T (T) - Get AT&T Inc. Report have responded with FiOS and U-Verse, which brings fiber closer to subscribers, but their TV offerings are considered inferior to those of the cable operators and they have failed to gain much headway.
[Read: E-Cigarettes Are Smoking the Competition: Part 2]
Because of its purchase of NBC Universal, Comcast is also a major supplier of content. When it "buys" NBC content, cable channels or sports, it's buying from itself. It can now extend that advantage to Time Warner Cable, which since its spin-off from Time Warner Inc. (TWX) in 2009 has lacked vertical integration.
In recent sports rights negotiations in Europe, owners of infrastructure such as British Telecom have been trumping traditional networks. Control of more content is moving in infrastructure's direction.
[Read: Funding Retirement With Insurance Coverage]
At its current price of a little over $51 a share, Comcast sells at a price-to-earnings ratio of about 20, Time Warner Cable at about 21. Google, by contrast, sells at over 33 times earnings. Comcast will tell regulators that its merger makes it the best competition for Google in advertising and that Google's presence in local service gives it the competition regulators say it needs.
Expect that argument to get a good hearing. Comcast's position in Washington looks dramatically improved by Google Fiber.
At the time of publication, the author owned shares of Google.
This article represents the opinion of a contributor and not necessarily that of TheStreet or its editorial staff.