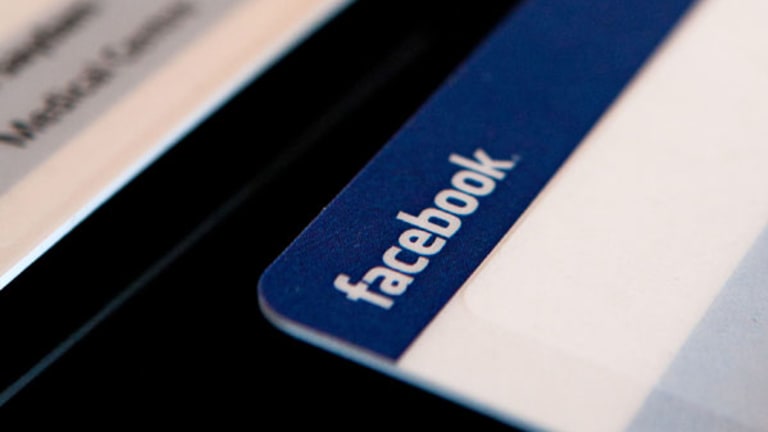 Google, Facebook Battle Over Exploding Online Video Ad Revenue
The online video advertising industry could grow by more than 50% -- and these two technology giants could be the biggest beneficiaries of the trend.
The online video advertising industry could grow by more than 50% -- and these two technology giants could be the biggest beneficiaries of the trend.
NEW YORK (TheStreet) -- The online video advertisement market is growing fast -- and two of the biggest players in the digital ad marketplace, Google (GOOG) - Get Report (GOOGL) - Get Report and Facebook (FB) - Get Report, want to be at the center of it all.
Last month, Google acquired the eight-year old video ad technology company mDialogfor an undisclosed price. A few weeks later, on Wednesday, Facebook announced the acquisition of a seven-year old video-ad company LiveRail.
Both companies are trying to capitalize on the rise of the online video ad industry which could post higher growth rates than the traditional television ad market, according to Paul Ritter, chief research officer at Interactive Media Strategies.
Alcoa Stock Is Flying, With Landing Gear Nowhere in Sight
Why Adtran Remains 20% Undervalued on Long-Term Pricing Strength
A GOP Vision of Health Reform From a Bush (but Not That Bush)
Google and Facebook could be among the biggest beneficiaries of the rise of online videos. Other companies operating in the web and mobile video space, such as Yahoo! (YHOO) , Microsoft (MSFT) - Get Report and AOL (AOL) , may also gain higher online video advertisement revenues.
Ritter said in an email that innovative companies in the online video ad technology industry, like YuMe , Tremor Video (TRMR) and FreeWheel Media, will continue to play a crucial role.
So far this year, Google's shares have risen by more than 5.5%, underperforming Facebook, which is up 23.4% for the year to date. 
LiveRail, Facebook's new acquisition, helps companies sell their video ad inventory by connecting marketers with publishers. The company says that it is "the leading publisher monetization platform for online video."
mDialog, on the other hand, calls itself "the leading provider of cloud-based video advertising technology." The Google acquisition helps other companies in the media industry in managing their video advertising on a variety of connected devices ranging from Apple's (AAPL) - Get Report iPhones to Microsoft's Xbox, by using its Smart Stream Platform.
Google's acquisition is a part of a larger trend in the industry: the "intelligent integration of video advertising campaigns across a variety of devices" Ritter said. "This means not only reaching many different audiences on different platforms such as laptops, tablets and smartphones, but [also] creating truly integrated marketing campaigns and engaging viewing experiences for individual consumers who can be reached in a variety of ways, often simultaneously on several devices."
Google's mDialog acquisition comes after it launched Google Partner Select, an online video ad exchange which allows brands and advertising agencies to "buy premium content programmatically," in the words of a Google executive.
Currently, online videos do not pose a major threat to television's dominance. The U.S. online video advertising industry could grow to $8.1 billion by 2018. That's a far cry from television, which attracted more than $66 billion last year.
That being said, Ritter says that for online and mobile video advertising, "2014 is going to be a banner year" as the growth rate will likely "exceed 50% over last year." Moreover, Ritter predicts robust growth "for many years to come."
Major sporting events, such as the Winter Olympics and the ongoing FIFA World Cup, and the recent high-profile acquisitions by Google and Facebook have fueled this growth. Mike Butcher, editor-at-large at TechCrunch, has said in an email that the increasing sale of smart connected televisions, a market which is dominated bySamsung (SSNLF) and Vizio in the U.S., is also an important factor.
Besides these, Ritter has pointed towards "continued growth and innovation from key players" in the industry as well as Twitter's (TWTR) - Get Report "effective leveraging of their acquisition of video-sharing app Vine." These have been the primary drivers for the growth of online ad spending this year.
Closed-End Funds Offer Solace for 'Cruel, Cruel Summer'
Fighting the Odds; Dimon's Health Revelation: Jim Cramer's Best Blogs
As a result, some of the leading advertisers, such as MasterCard (MA) - Get Report and Mondelez International (MDLZ) - Get Report, have been transferring some of their television advertising expenditure to Web videos. However, Ritter has said that "newspapers and magazine publishers" have been a bigger casualty of this shift than the television industry.
Television still has a power to generate tens of millions of predictable viewers, which is evident in the Super Bowl's viewership.
Online videos, on the other hand, attract a larger percentage of younger viewers. As per data provided by Nielsen, around 21% of television viewers are adults aged below 34. For online videos, they make up 30% of the audience.
Moreover, online video ads give marketers and advertisers an "incredible ability to target their audiences at a very granular level on Internet-connected devices," explained Ritter. Furthermore, online video ads have "lower barriers of entry for ad creation for online audiences in terms of both production cost and time required to create new video ad content compared to producing a television ad."
At the time of publication, the author held no positions in any of the stocks mentioned.
This article represents the opinion of a contributor and not necessarily that of TheStreet or its editorial staff.