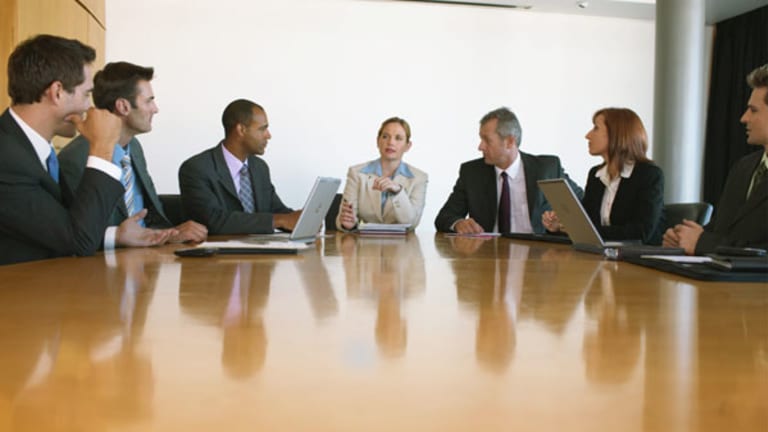 Google and the Privacy Bargain
Search engines need your data. If ads are part of the process, so be it.
NEW YORK (TheStreet) -- Give me your data and I will help it serve you. Or don't.
That's the bargain
Google
(GOOG) - Get Alphabet Inc. Class C Report
is making explicit in its search engine, based on the
privacy policy changes it made earlier this year. The changes took a disparate group of policies across many Google services and made them one.
By linking the data you allow it to link -- whether it's just your browsing history or your circle of friends and intimate preferences -- the search engine delivers results that are more personal, more likely what you are trying to find.
Of course, privacy advocates note, it may also be sharing this knowledge with people who want to sell you stuff. It may be making money with "your" data. That's implicit in the bargain.
But so long as the dossier itself isn't shared, so long as it's kept private and used only as an input to another program, should I be worried about that?
I don't think so.
I used to be a privacy advocate. Then I met one. I'm not one any more. I find this Google bargain perfectly acceptable. If search engines are to become "find" engines they must know us and adapt to us. Doing that requires data. If the ads are to deliver service, if they're to be more than nuisances, they also must show up when and how I want them.
Most privacy advocates don't buy this bargain. Some argue the bargain's not good enough, others that companies offering the bargain can't be trusted. Or they claim, well that's OK for Google, but what about the government? (Somehow what's OK for a private contract isn't good enough for what the police might seek with a court order.) Then they rush up with claims of "identity theft" that, frankly, have nothing to do with the bargain at all.
Identity theft and credit card fraud are huge problems because we don't have a solid way of proving who we are to one another. When a 10-digit Social Security number or a three-digit credit card PIN is all I need to prove I'm you, there's your problem. But privacy advocates prefer these weak identifiers to anything stronger. Some even call strong identity "the mark of the beast."
But to return to Google and privacy, it is pretty easy for me to masquerade as you on Google, and Google knows it. If I have your Gmail account name -- often your real name and gmail.com -- plus a simple password, I can sign in as you and be treated as you by Google.
To fight this, Google has introduced a two-step
verification process in the form of a six-digit number it can ask for periodically to prove you're you. It's pushing this especially hard on phones so if the phone's lost the thief will lose access to Google's knowledge of you.
The questions of serving you with your own data and reliable identity and data security are, unfortunately, all linked, and our reaction to them something of a muddle.
While 82% of us have a
favorable view of Google 66% of us say we'll
cancel our Google accounts over the privacy changes creating the Google bargain.
As I said, I find the bargain acceptable. If you don't, you don't have to take it. There are
other privacy policies out there for you to commit to, should you prefer them.
But data is a two-way street. If you want it to serve you, then you have to let it go.