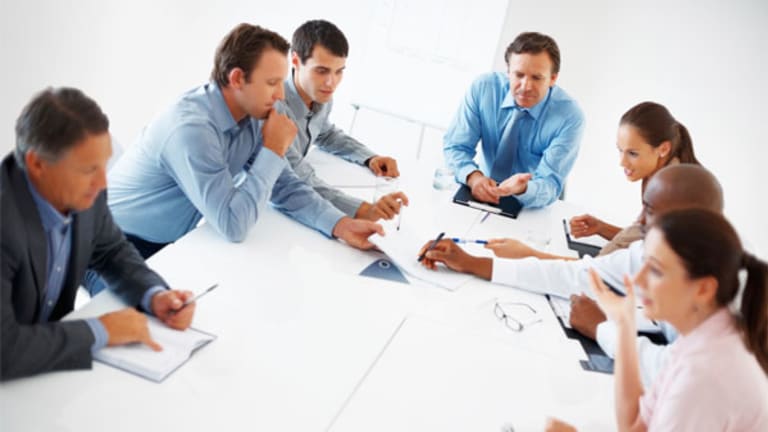 Good News: Central Bankers Aren't Politicians!
The challenge of restoring healthy economic growth is finally seeing some action.
The following commentary comes from an independent investor or market observer as part of TheStreet's guest contributor program, which is separate from the company's news coverage
.
NEW YORK (
) -- Finally, the global posse to bring sanity to the euro crisis.
Central banks that preside over 61% of global GDP and that are responsible for 95% of global currency reserves are
working as a unified team to ensure global liquidity. Finally, the posse has arrived, but it's a different one than originally envisioned.
The world sat breathless when the "new global order" represented by the G20 met about a month ago. There was hope for a global posse to help Europe, but nothing materialized. Maybe some day expectations will be tempered that a forum with such political, economic and social cultural diversity will rarely be able to agree on anything.
>>Central Banks Could Make Matters Worse
At least there was a semblance of hope in the G20. The world has all but given up on the EU. But, then again most people see the EU as a United States of Europe and can't get their arms around the challenges of having monetary union but not political union.
Fortunately, central bankers aren't most people, they aren't politicians, and they understand better than anyone the problems that a lack of liquidity can have on the global economy. And this posse of like-minded central bankers from the ECB, the U.S., the U.K., Japan, Canada and Switzerland operate with complete transparency and trust that has developed over decades.
How powerful will this concerted action be? Other than Greece, most economists believe that the problems in the eurozone are liquidity not solvency problems. But a solvency problem could be a trickle-down effect of not resolving liquidity problems. Increased liquidity could be very helpful.
What may be more powerful, however, is that the giant brains of some of the world's finest central bankers are putting their heads together, and this should provide some comfort that today's biggest challenge for restoring healthy economic growth is finally seeing some action. Imagine the excitement if action-oriented thinking rubbed off on national political leaders who need it the most.