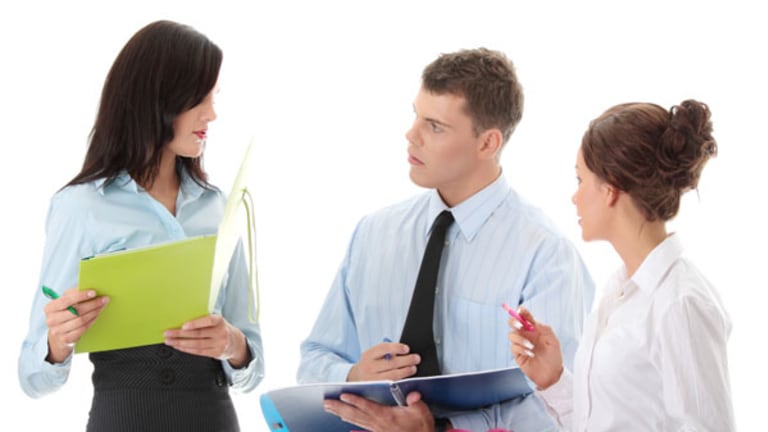 Goldman Sachs Graciously Agrees to Obey Law -- Outrage
No more robosigning of mortgage documents, Goldman Sachs is pledging in a settlement with New York. For real, this time.
NEW YORK (
) -- It warms the heart to hear about
Goldman Sachs
(GS) - Get Goldman Sachs Group, Inc. (GS) Report
agreeing to stop breaking the law.The generosity of the bank knows no bounds.
I can only imagine how surprised Goldman Sachs must have been to learn from New York's Department of Financial Services that it is against the law to operate a mortgage sweat shop using so-called robosigning to rapidly process foreclosure and other loan servicing documents without ever reading the paperwork.
Once the bank became aware of the problem, it graciously agreed to a
settlement with the state of New York.
Sure, the bank had learned previously that robosigning is frowned upon in the creation of new mortgages, but who knew that would also apply to processing foreclosures?
It must have come as an even bigger shock that robosigning may have resulted in overcharging some borrowers, but Goldman Sachs is going to make good on that as well by actually reviewing the paperwork and possibly cutting mortgage payments for some New York homeowners.
These legal requirements must be very hard to comprehend. As I recall, it was about this time last year that Goldman Sachs,
JPMorgan Chase
(JPM) - Get JPMorgan Chase & Co. (JPM) Report
,
Wells Fargo
(WFC) - Get Wells Fargo & Company Report
and
Bank of America
(BAC) - Get Bank of America Corp Report
promised to stop using fake signatures and rubber-stamping unread documents.
Yet, the banks are apparently still unclear about what they are expected to do. I can see how this would be confusing. Does the requirement to review the paperwork actually mean read every word?
That's crazy -- these documents have thousands and thousands of words, many of which the average person rarely encounters in life. It's alphabet soup of phrases like Libor, APR, CRV, HUD-1, PMI, etc. Should the banks also supply translators? Do the signers actually have to understand what the documents say?
It's no wonder that the banks may still be misrepresenting the terms of the mortgages they provide to their customers -- it's entirely plausible that the banks just don't understand the terms themselves. Isn't that plausible deniability, right?
Over in Nevada, for example, the attorney general wants a federal judge to drop a consent judgment with Bank of America and its Countrywide unit so that the state can take another stab at forcing the bank to stop allegedly deceptive practices that may have caused unnecessary foreclosures in the state. At least that's how the Nevada AG's office sees it.
The banks are clearly caught in a bind, they can't process foreclosures fast enough to keep up with the growing pile of paperwork.
There is a stinging, almost poetic irony to the fact that robosigning played a key role in creating the mortgage mess in the first place, so it almost makes sense that robosigning is being used to take back the homes.
Word is that Goldman is now hiring roboreaders to review the documents so that the robosigners can get back to work.
--Written by
in New York. For more Outrage, check out the
or follow me on Twitter
Disclosure: TheStreet's editorial policy prohibits staff editors and reporters from holding positions in any individual stocks.