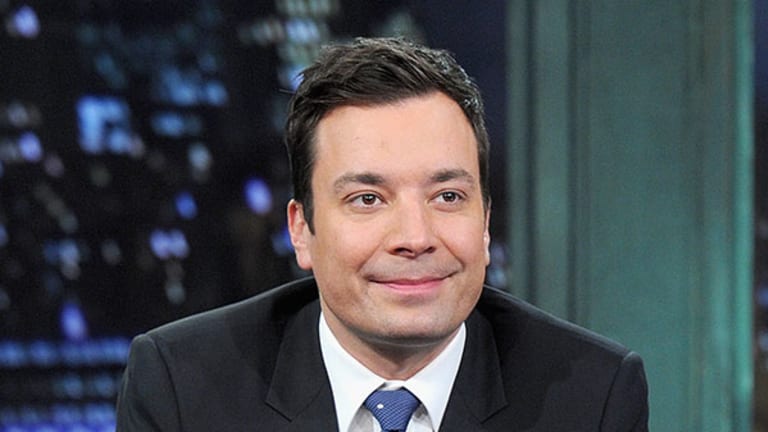 Golden Globe Awards on Sunday First Stop on Glittery Road to Oscar Riches
"La La Land," "Moonlight" and "Manchester by the Sea" are expected to get the biggest box office boost from the awards show.
Hollywood's annual gold rush begins on Sunday night when the industry's glitterati assemble at the Beverly Hilton for food, wine and the 74th annual Golden Globe Awards.
The Globes, nominated by the 100-odd members of the Hollywood Foreign Press Association, are merely the appetizer for the main course: the Academy Award nominations, which this year will be handed out on Jan. 24 in an early morning announcement timed for coverage on NBC's Today and other early morning news programs.
La La Land, Moonlight and Manchester by the Sea, nominated in Los Angeles on Dec. 12 for Golden Globes, are already big winners. Even before the envelopes are opened on NBC this weekend, film studio executives celebrated the box office boosts spurred by the nominations themselves.
Manchester by the Sea, starring Casey Affleck as a downcast handyman who takes in his nephew after his brother's death, picked up additional momentum when it led the list of films nominated by the Screen Actors Guild on Dec. 14, with four nominations. The actors represent the largest block of Academy Award nominees.
La La Land, a musical starring Emma Stone and Ryan Gosling as ill-fated lovers, was nominated for three SAG awards. It led the Golden Globe nomination list with seven nominations, followed by Moonlight with six and Manchester by the Sea with five.
For years, Hollywood has used showy events such as the Golden Globes as an expensive means to give winter-weary fans a look at glamorous stars in what amounts to a three-hour televised commercial for movies still in theaters or headed to Netflix (NFLX) - Get Free Report or DVD shelves. That makes snagging nominations to the parade of award shows the marketing prize for studio executives who spend as much as $1 million or more just to have the name of their films mentioned in the early morning announcements of nominations.
"Studios gear up for these awards almost as intensely as they do to open a summer movie," said Peter Sealey, a former president of marketing and distribution for Sony's undefined Columbia Pictures studio. "It's the nominations that matter, even more than getting the award, since only one film gets that. The nominations get a lot of attention."
Within moments of being nominated, fast-moving studio publicists churned out press releases and rewritten ads and plastered them on newspapers and TV networks.
Lions Gate (LGF) , the studio behind La La Land, hustled out a press release an hour after the awards were announced, trumpeting its 17 total Globe nominations, including those for its TV shows as well as the films Hacksaw Ridge and Hell or High Water, which it made in conjunction with CBS's (CBS) - Get Free Report CBS Films unit. Lions Gate also claimed credit for three nominations earned by the Starz premium cable channel, which it formally acquired in early December in a $4.4 billion deal.
Other big winners were Viacom's (VIAB) - Get Free Report Paramount Pictures and Amazon (AMZN) - Get Free Report , a relative newcomer to the film world. Despite Paramount saddling its parent with a $137 million third-quarter loss, the studio scored with eight Globe nominations, including four for Florence Foster Jenkins: best motion picture, musical or comedy; Hugh Grant and Meryl Streep for their lead roles; and Simon Helberg for a supporting role. Amazon, which paid $10 million for Manchester by the Sea, was rewarded with Golden Globe nominations including those for best drama and for the work of lead actor Affleck and supporting actress Michelle Williams. The film was released by independent company Roadside Attractions in the U.S.
Moonlight, a small-budget film produced by actor Brad Pitt's Plan B Entertainment, was distributed by independent company A24.
The real target for companies, of course, is the more than 600 members of the Academy of Motion Picture Arts and Sciences, which award the Oscar statuettes. In the coming months, studios will hold invitation-only screenings at which the films' stars or directors show up to shake hands and give after-screening talks. Small parties likely will follow, and Hollywood will be littered with DVD screeners of the films being pushed for the nominations.
The Academy and other award groups have rules against the extravagant parties and lavish gifts that in prior years made award season a lucrative event for voters.
Even so, in December the Hollywood Foreign Press Association had to ask its members to return a pricey Tom Ford-branded perfume sent to them in connection with the fashion designer-turned-director's film, Nocturnal Animals, which was being promoted for a nomination. Ford was nominated for both his role as director and screenwriter and Aaron Taylor-Johnson as best supporting actor.
Most of the nominated films will be shipped to more theaters or, in some cases, return after they've completed their runs on the big screen. Last year's winner, Spotlight, earned 78% of its final tally of $45 million in box office sales after it was nominated for an Oscar. The studio behind it, Open Road Films, increased the number of theaters it was showing in from five to 615, according to an analysis by consumer measurement firm comScore. Open Road is a joint venture of the Regal Entertainment (RCG) - Get Free Report and AMC Entertainment (AMC) - Get Free Report theater chains. (AMC is controlled by Dalian Wanda Group, which also owns Dick Clark Productions, producer of the Golden Globe Awards show.)
When The Revenant was nominated last year for a Golden Globe award, 21st Century Fox (FOXA) - Get Free Report increased the film's run from four theaters to more than 3,300 the weekend before the Oscar nominations were announced so that the film could take advantage of the buzz. The film went on to sell more than $183 million of tickets at the domestic box office, according to Box Office Mojo, with another $349 million at theaters worldwide after Fox released it in many markets just after the nomination.
"It was able to catch an awards season wave and continued to ride it all the way through to Oscar telecast weekend," Comscore senior media analyst Paul Dergarabedian said. "The nominations really turbo-charge a movie's earning potential."
Awards season after Sunday will continue with the Oscar nominations, followed by presentation of the SAG winners on Jan. 29 and the Oscars on Feb. 26.
This article is commentary by an independent contributor. At the time of publication, the author held positions in Netflix, Viacom and CBS.