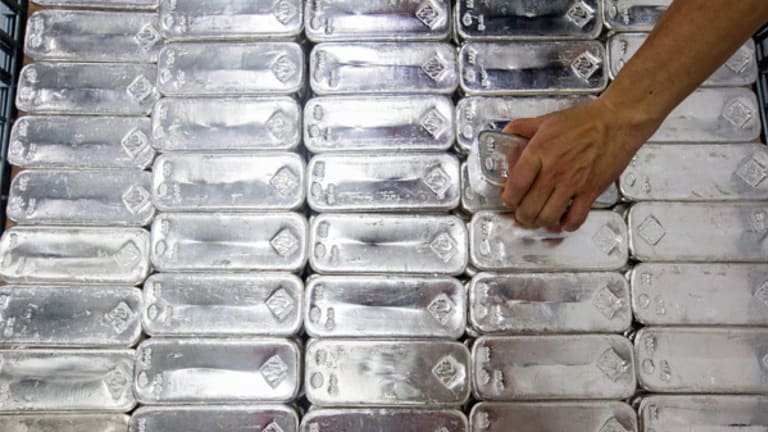 Gold, Silver and Metal-Mining Stocks That Outshine the Rest
Gold is glittering so far in 2016, up over 17%, but that's still dull in comparison to the 103% return for one precious metals ETF.
Gold is glittering so far in 2016, up over 17%, but that's still dull in comparison to the 103% return for the Global X Gold Explorers ETF (GLDX) . Jay Jacobs, director of research at Global X, said the miner ETF could continue to outshine the underlying metal as long as demand for gold remains high and the Federal Reserve stays on hold.
"The GLDX invests in the earliest stage miners and they tend to be small-cap companies with high betas," said Jacobs. "Add that to the leverage already inherent in the gold mining industry and you can see why there is potential for even more outperformance."
Of course, all that glitters is not gold. The Global X Lithium ETF (LIT) is up 20% thus far in 2017. Lithium is a light, alkali metal often used in steel and aluminum production and batteries. The ETF has over 20% of its assets in FMC (FMC) and another 10% in Chile-based Sociedad Quimica y Minera (SQM) .
"Lithium will stand to benefit from growing use of electric cars, and clearly there is a lot of interest in that space right now," said Jacobs.
The Global X Copper Miners ETF (COPX) , which is up 27% year-to-date, is stuffed with Toronto-listed miners, in addition to a 5% weighting in Freeport-McMoRan (FCX) .
Jacobs said China remains the key to copper pricing going forward, with the country responsible for more than half the metal's demand.
"Copper is tied to China's growth rate, and even though their economy is down from its double-digit levels, it's still growing at a remarkable rate," said Jacobs.
Like its gold counterpart, the Global X Silver Miners ETF (SIL) is up over five times its underlying metal. The SIL ETF is up 100% so far this year, compared to the 18% spike in silver. And while both silver and the SIL ETF are having a phenomenal year, Jacobs said they remain cheap relative to gold.
"The gold/silver ratio has normalized somewhat since March, but it still has room for growth," said Jacobs.