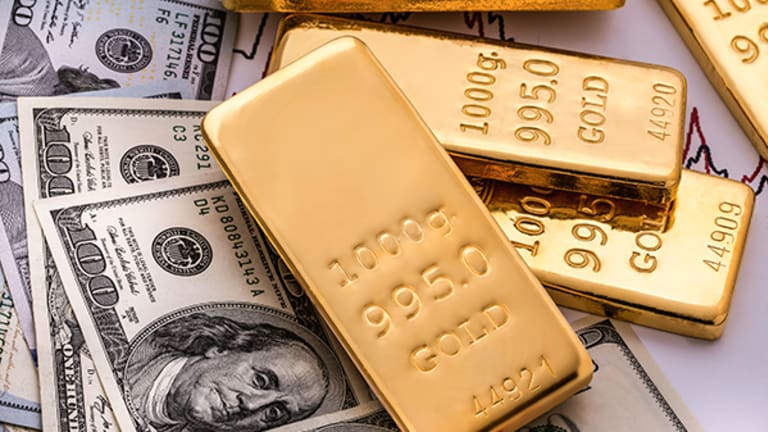 Gold surged higher over the last two weeks following a strong bounce up from the key support level at $1,200 an ounce. The precious metal's price has now also reclaimed near-term support at the area from $1,235 to $1,244 an ounce, and we see the potential for more gains in the coming days, in line with the fresh upward momentum.
We will be watching any moves lower as potential buying opportunities this week. Conservative traders can keep a close eye on the 1-hour, 4-hour and daily charts for a price action buy signal this week. More aggressive traders can consider a blind entry (entry without a price pattern as confirmation for entry) around that short-term support area from $1,235 to $1,244 an ounce.
We have been carefully watching key long-term resistance near $50.90 in the crude oil market in recent weeks, because it's a strong containment area that could lead to a powerful reversal and subsequent decline in prices. In the last two weeks, we have discussed looking to sell from resistance. Notice that crude oil moved up last week to just above $50.90 long-term resistance and reversed there, creating a false break of that level. Although this was not a huge or convincing reversal pattern, it is still a bearish (weakening) price pattern. We now have a tentative downward bias as long as the price remains below the major resistance level of $50.90. This week, if prices rotate back up into the $50.00 to 50.90 resistance area, we might see a price action reversal signal to confirm a potential selling opportunity.
The S&P 500undefined is in a long-term uptrend, and we have been bullish on this index recently. As long as this stock index remains above the key support level down at 2030.00, we will remain bullish. This week we will specifically be waiting for an opportunity to buy on the daily time frame. There has been some volatility in recent days in most other global equity markets, so this week might see a deeper retracement and added volatility.
Copyright 2016 LearnToTradeTheMarket
This article is commentary by an independent contributor. At the time of publication, the author held no positions in the stocks mentioned.