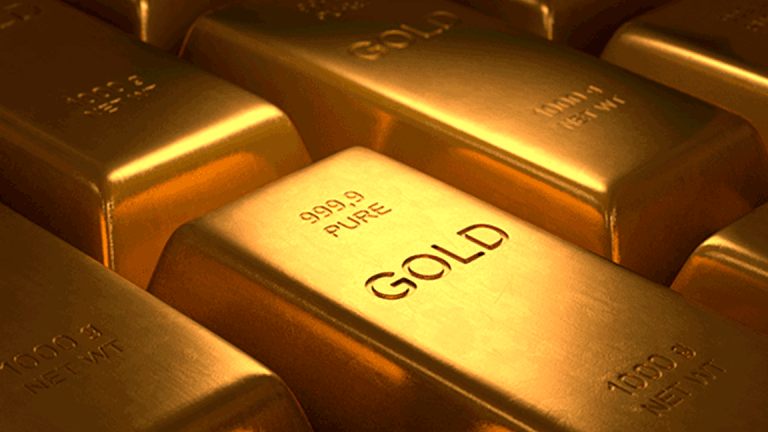 Gold prices have soared 9% since mid-December on the back of a plunging U.S. dollar and rising concerns over inflation at the hands of tax reform. 
But, the big price gains may just be getting started.
"This is gold's breakout year," said well-known author and gold expert Jim Rickards in an interview. "We are in the third bull market [in gold] of my lifetime -- and we have a very long way to run." Rickards believes a U.S. war with North Korea, a trade war with china and the possible impeachment of U.S. President Donald Trump if the Democrats regain control of the legislature could send gold prices skyrocketing. Prolonged weakness in the U.S. dollar will be an enabler, too. 
Over the next 40 years or so, Richards thinks gold prices will touch $10,000.
Rickards adds that gold at $10,000 may imply an increase of prices of other goods and commodities, thus eroding consumer purchasing power.
"All gold does is it preserves your purchasing power. But, if gold is $5,000, then oil is probably $400, and everything is double or triple, you're not really ahead of the game," Rickards said.
Better save that $1,000 bonus check your company just handed out. 
More of What's Trending on TheStreet:
This article is commentary by an independent contributor. At the time of publication, the author held TK positions in the stocks mentioned.