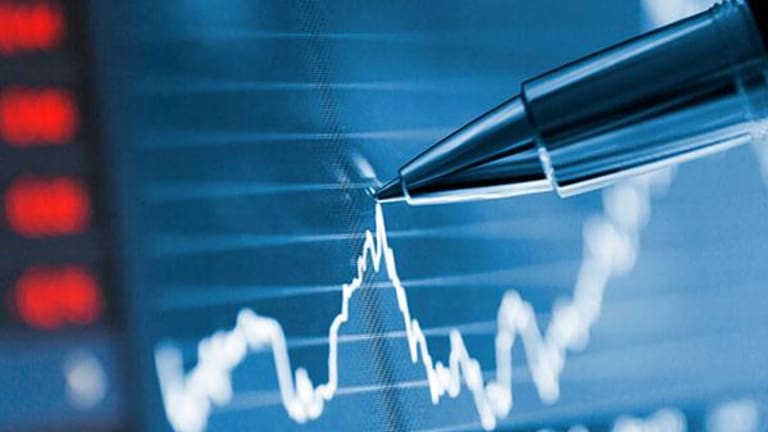 Global Week Ahead: Investors Await Bank of England Rate Decision
Bank of England is expected to cut rates, as more PMI data hits market
Investors are facing a big week ahead in terms of economic data and corporate earnings. Key market-moving releases will come from the U.K, Europe, China and the U.S.
On Monday, the latest PMIs will come out of China.
The consensus published by Reuters points toward the state-collated PMI holding steady at the break-even level of 50.0 in July, but the independent Markit Caixin PMI is expected to highlight a minor improvement in industry conditions after the index fell to 48.6 in June.
Given the contrasting U.K. GDP figures, showing strength, and PMI numbers, pointing towards a downturn, previously released investors will be keen to see July's manufacturing, construction and services numbers which are due for release on Monday, Tuesday and Wednesday respectively after. 
As European and global stock markets rebounded strongly in the aftermath of the U.K's vote to leave the European Union, all eyes will be on the Bank of England later in the week as it is expected to become the first central bank to take action in response to the referendum.
The Reuters consensus suggests that the BOE will cut the bank rate by 25 basis points, to 0.25%, when it announces its decision at noon on Thursday.
Investors in Europe will watch closely for July manufacturing and services PMIs emerging from France, Germany, Spain and Italy over the course of Tuesday and Thursday.
A mixture or banks, consumer discretionary and industrial focused companies will report second quarter and first half numbers in Europe over the coming days.
In the U.K, emerging market facing banks HSBC (HSBC) - Get Report and Standard Chartered will update the markets, while investors will also hear from gold miner, Randgold Resources (GOLD) - Get Report
Investors will look to HSBC and Standard Chartered results for further insight into the current condition of emerging markets.
With the stock price having risen by 113% so far in 2016, investors will look to see whether or not higher gold prices and efforts to increase production have delivered sufficiently stronger cash-flows at Randgold.
In Germany, the once-mighty Commerzbank (CRZBY) , airline Lufthansa (DLAKY) and industrial giant Siemens (SIEGY) will update investors. While, in France, markets will also hear from Credit Agricole (CRARY) , Societe Generale (SCGLY) and Alcatel Lucent (ALU) .
Siemens half-year will provide some clues as to the current appetite for capital expenditure among sovereign governments and some of the world's largest companies.
Meanwhile, Lufthansa results should provide further color on the extent to which tourism has been impacted by recent terror attacks in Europe and a still fragile economy.
In France, banks will be under the spotlight following the European Banking Authority's, which could lead Credit Agricole and SocGen to provide some additional background on their intentions surrounding regulatory capital during the year ahead.
And on Friday, the eyes of the world will be on Brazil for the opening ceremonies of the Rio 2016 Olympic Games. Sponsors, which include McDonald's (MCD) - Get Report  may get a feel good boost.