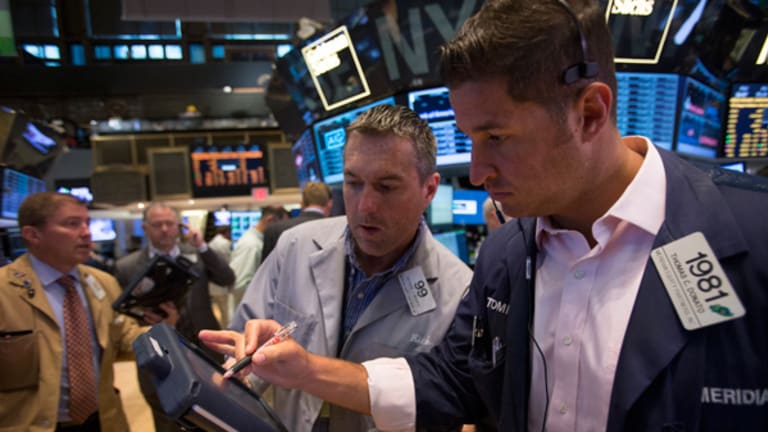 Publish date:
Global Macro: Will the Bubble Pop?
Not for a while, as the Fed continues to keep its spigot open.
Not for a while, as the Fed continues to keep its spigot open.
NEW YORK (TheStreet) - Investors' belief that the Federal Reserve won't reduce its bond-buying program in December may lead to a year-end rally.
Since inflation remains low and central bankers appear to be committed to keeping policy accommodative, it looks as if investors have begun to price in tapering in March, which should mean more money flowing into equity markets until then.
It is, of course, easy-monetary policy that has allowed markets to achieve their current lofty levels. During the entire ride up, analysts have called for a pullback, but a considerable pullback has never come. Even the volatility created by the government shutdown in October was just a springboard for further highs in November.
Read: Stagflation: Debt Grows, GDP Slows
The strategy for investors over the past few months has been to simply pile on the wave because if you buy today and then in one week or month your money will at least be up another percent.
Although this looks like bubble conditions, there is justification for such action. Bond yields continue to fall as stimulus remains in place. Fixed-income investors have slowly realized there is no money to be made in bonds, and therefore they have become equity investors.
Read: Xbox One Could Break Microsoft in Two
As long as central banks limit downside risk, equities should continue to move higher. Large investors have cautioned small investors to be wary of getting into equities at record highs, but investing in stocks look to be the only move at this point. Of course, markets could fall if further stimulus comes into question.
Read: Top Ways to Find Secret Money in Your Budget
The chart below of
SPDR S&P 500
(SPY) - Get Report
shows a strong uptrend since 2012. Negative events have occurred along the way, but nothing strong enough to knock equities off of their path higher. Expect this trend to continue into 2014 as news remains sparse and volume light.
At the time of publication, the author had no position in any of the stocks mentioned.
Follow @macroinsights
This article is commentary by an independent contributor, separate from TheStreet's regular news coverage.
Andrew Sachais' focus is on analyzing markets with global macro-based strategies. He takes into consideration global equity, commodity, currency and debt markets. Sachais is a graduate of Georgetown University, where he earned a degree in Economics.