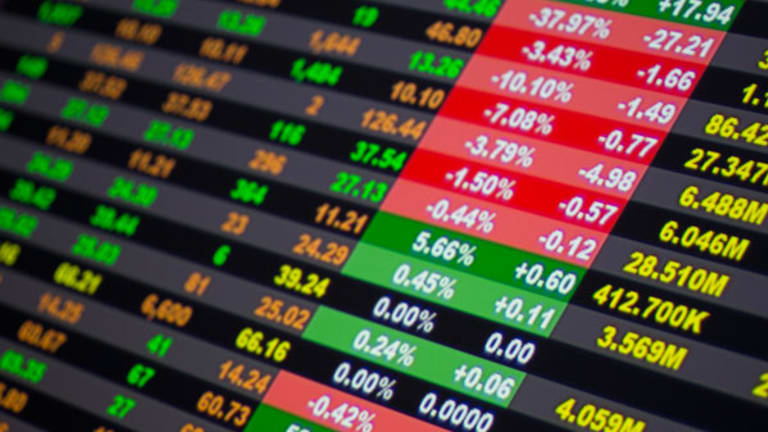 Global Macro: What U.S. Equities Strength vs. Japan Means for Interest Rates
An indicator comparing U.S. and Japanese stocks can predict where interest rates in the U.S. headed.
NEW YORK (TheStreet) -- The relative strength of the SPDR S&P 500 (SPY) - Get SPDR S&P 500 ETF Trust Report compared with the PrecidianMAXIS Nikkei 225 Index ETF (NKY) signals U.S. interest rates may rise soon.
The indicator compares U.S. equities with Japanese equities by dividing a basket of U.S. stocks over a basket of Japanese stocks. When the indicator rises, it means that investors favor the U.S. market, and vice versa when the indicator declines.
Investors tend to favor equity markets where interest rates are increasing relative to the other country. For example, the indicator spiked to its 52-week high in May, when Federal Reserve Chairman Ben Bernanke hinted at winding down stimulus. That led to an increase in the U.S. dollar, which made equities in the U.S. more attractive relative to stocks in other countries.
[Read: No Foam; Starbucks Dominates]
The indicator isn't very accurate in forecasting if equity markets will rise or fall, but determining which market will be stronger has some implications. The indicator's spike in May showed that investors favored U.S. equities over Japanese stocks.
May was the first month since the beginning of the Fed's stimulus program, that the central bank discussed tightening policy. Both Japanese and U.S. equities fell, and the spike higher in the dollar and U.S. interest rates hurt gold and bonds.
By inferring from U.S. market leadership that gold and bonds could be in trouble, traders could have shorted commodities and bonds and profited from investor panic when the Fed made its policy statement in May.
[Read: Why the Irrelevance of Davos Is Good News]
The indicator again looks to be trending higher, just ahead of this week's Fed policy meeting.
The Fed began to rein in stimulus in December, after much speculation during the final few months of the year. Now that the market knows the economy can handle the reduced bond purchases, analysts believe the central bank will continue to cut stimulus throughout this year.
In Japan, the central bank appears to be committed to keeping policy accommodative to growth. That means that the yen will continue to be weak versus foreign currencies, which will help Japanese exports.
[Read: How to Flex Your Job]
If the Fed announces a reduction of bond purchases by $10 billion on Wednesday, expect the indicator to rise and remain in a steady uptrend for the next few months.
At the time of publication, the author had no position in any of the funds mentioned.
Follow @macroinsights
This article represents the opinion of a contributor and not necessarily that of TheStreet or its editorial staff.