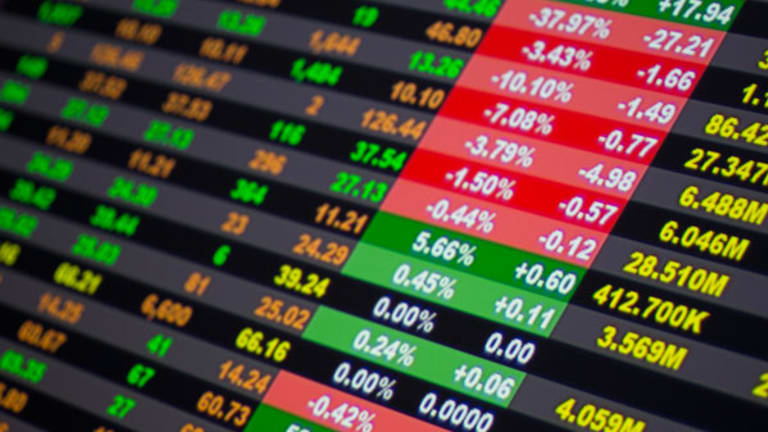 Global Macro: Watch Interest Rates for Direction of Dividend Stocks
Low interest rates this year should lead to relative strength in dividend stocks.
NEW YORK (TheStreet) -- iShares Select Dividend (DVY) - Get iShares Select Dividend ETF Report, an exchange-traded fund, has shown strength recently as interest rates have remained low.
Dividend stocks are favored in low interest rate environments because the dividend yields of many companies are higher than yields on corporate or Treasury bonds.
Dividend stocks also tend to be in defensive sectors, which outperform the market during times of weakness. The stability of dividend stocks is attractive to investors, especially when equities are trading at rich valuations and are liable to fall quickly.
[Read: Hedge Fund Managers Flail in Retail]
Interest rates are projected to rise this year, but U.S. inflation readings remain below the 2% threshold. A sharp rise in interest rates would diminish the value of dividend stocks and hurt bond prices.
Although the U.S. economy picked up steam late in 2013, inflation readings have yet to increase considerably. The low rates and continued weakness in consumer prices could weigh on the Federal Reserve's decision to increase interest rates in the future.
[Read: Why Apple Is Ignoring Google's Tactics]
The iShares 20+ Year Treasury Bond (TLT) - Get iShares 20+ Year Treasury Bond ETF Report has broken out higher this year on the weak employment figure. Mixed economic data across the globe have left investors questioning whether further cuts in the Fed's bond purchases will be necessary this month.
The dividend stock index has begun to form a strong continuation pattern upward. The price action has remained in a range since November, but weakening interest rates could be the catalyst for a move higher.
[Read: The Start of Tax-Filing Season Is Delayed]
Look to the Fed meeting next week to determine the future direction of stimulus, and of top dividend-paying stocks.
At the time of publication, the author had no position in any of the funds mentioned.
Follow @macroinsights
This article represents the opinion of a contributor and not necessarily that of TheStreet or its editorial staff.