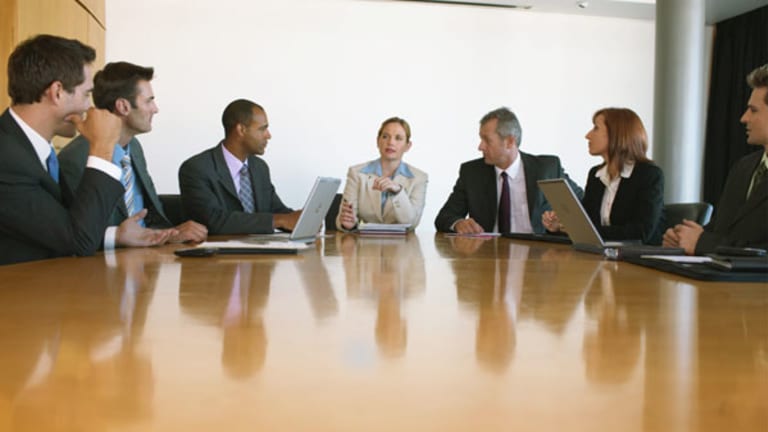 Global Macro: Markets Await Fed Outlook
Bernanke's testimony before Congress on Wednesday will determine expectations of the eventual end to the Fed's bond-buying program.
NEW YORK (TheStreet) -- Markets have been awaiting Federal Reserve Chairman Ben Bernanke's testimony before Congress on Wednesday.
Speculation for hawkish and dovish stances both have validity, which has caused volatile trading on thin volume. With the consensus still that bond purchases will slow this fall, Bernanke's perception of economic data over the past few weeks will determine whether September is still the right time to rein in easing.
The first chart below is of
PowerShares DB US Dollar Index Bullish
(UUP) - Get Report
over
CurrencyShares Swiss Franc Trust
(FXF) - Get Report
. This pair crosses the U.S. dollar verus the Swiss franc, a traditional safe-haven currency.
The dollar has given up positioning at its yearly highs, due to a dovish tone from the Fed over the past few weeks. Bernanke has reiterated that tighter policy depends on better economic data. His dissatisfaction with labor markets, albeit prior to the latest jobs report, led investors to believe quantitative easing was still on the table for an extended period of time.
Bernanke's testimony should determine whether the Fed is pleased with improvements in data seen the past few weeks, thus giving more weight to the idea of a slowdown in bond purchases starting in September.
The next chart is of
iShares Barclays TIPS Bond
(TIP) - Get Report
over
iShares Barclays 7-10 Year Treasury
(IEF) - Get Report
. This pair measures inflation expectations through
Treasury
market movements.
As inflation fears have subsided and become largely nonexistent, assets such as Treasury Inflation-Protected Securities and gold have weakened. The strong downtrend has been present for most of 2013.
Read: Bernanke to Drive Gold, Commodities
Commodities have been fairly strong recently, due to a weaker dollar and stronger U.S. data. Higher commodities were a reason the Consumer Price Index outperformed expectations on Tuesday. Although year-over-year CPI readings are still below the 2% Fed target, the trend upward has brought demand back for inflation-hedged securities.
The last chart is of
iShares Barclays 1-3 Year Treasury Bond
(SHY) - Get Report
over
iShares Barclays 20+ Year Treasury Bond
(TLT) - Get Report
. This pair measures the steepness of the Treasury yield curve.
As the price action advances and long-term rates outpace short-term rates, the curve steepens. And as investors have priced in a September end to quantitative easing, long-term Treasuries have seen a vast selloff. The uptrend beginning in mid-May signals the unrelenting cycle out of Treasuries.
The pair has continued to push higher, even with steep pullbacks to the trend line over the past two months. Volatility has ensued in assets dependent on rates. Regional banks have seen wide price swings, as have stocks tied to housing and mortgage lending.
Bernanke's testimony will determine whether this pair brakes the trend. If it does and the curve flattens, assets tied to rates will become even more volatile.
At the time of publication the author had no position in any of the stocks mentioned.
Follow @AndrewSachais
This article is commentary by an independent contributor, separate from TheStreet's regular news coverage.
Andrew Sachais' focus is on analyzing markets with global macro-based strategies. Sachais is a chief investment strategist and portfolio manager at the start-up fund, Satch Kapital Investments. The fund uses ETF's traded on the U.S. stock market to gain exposure to both domestic and foreign assets. His strategy takes into consideration global equity, commodity, currency and debt markets. Sachais is a senior at Georgetown University earning a degree in Economics.