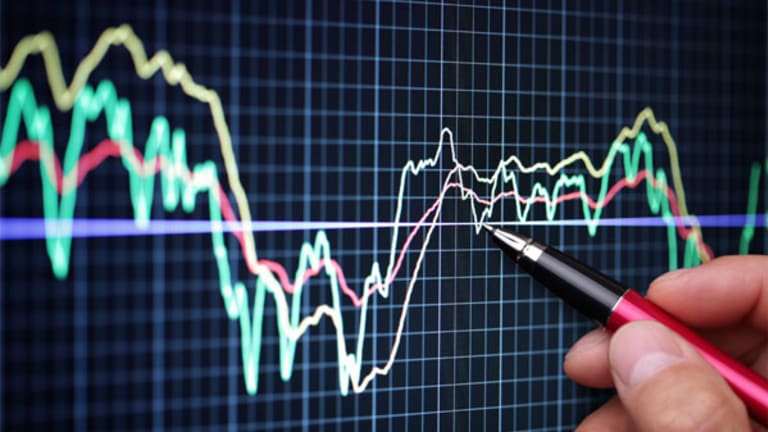 Global Macro: Low Volatility Bodes Well for Stocks
The rally should continue as no catalyst for a a broad selloff is expected the rest of the year.
NEW YORK (TheStreet) - Investors should favor higher-yielding assets through the end of the year as the volatility index remains at its lows.
The weakness of the volatility index, or VIX, this year has made it possible for equities and other high-yielding assets to reach record highs. Before investors take long positions in the market, they like to get a gauge of investor confidence by looking at the VIX. They have seen that most investors are jumping into the rally with both feet in order to catch the next move up. That has caused funds to flow out of other assets into equities.
Read: Four Biotech Surprise Stocks for 2014
Central Banks across the globe have also committed to stimulus, which has boosted the outlook for riskier investments. The widespread devaluation of global currencies has created a floor in the marketplace that assets cannot fall beneath.
Short sellers can scalp small profits, but they know that the search for large gains pits them directly against central banks, a deterrent from becoming overly short.
The chart below indicates that the only two times over the past six months investors did have concern were when stimulus tapering was seen as a possibility.
Read: Tiffany Indicates Higher-End Strength
The indicator initially spiked over 20 in June after
Federal Reserve
Chairman Ben Bernanke hinted that the Fed would reduce its bond-buying program by the end of the year. Investors realized that quantitative easing would not last forever, and they wondered how the economy would fare with the Fed in a diminished role.
The fear subsided by summer and didn't regain traction until October, when the VIX again rose above 20 after the Fed meeting and during the government shutdown. Investors feared that a tighter monetary policy and harmful fiscal gridlock would jeopardize the trend higher. That was ultimately not the case, and now the trend continues to look strong
Read: Office Conversations You Can't Have on a Friday
The times of heightened volatility seem to be behind us in 2013. The global equity rally maintains strength, and with no big catalyst for a large year-end selloff, it is possible that we will continue to make new highs in December.
At the time of publication, the author had no position in any of the stocks mentioned.
Follow @macroinsights
This article is commentary by an independent contributor, separate from TheStreet's regular news coverage.
Andrew Sachais' focus is on analyzing markets with global macro-based strategies. He takes into consideration global equity, commodity, currency and debt markets. Sachais is a graduate of Georgetown University, where he earned a degree in Economics.