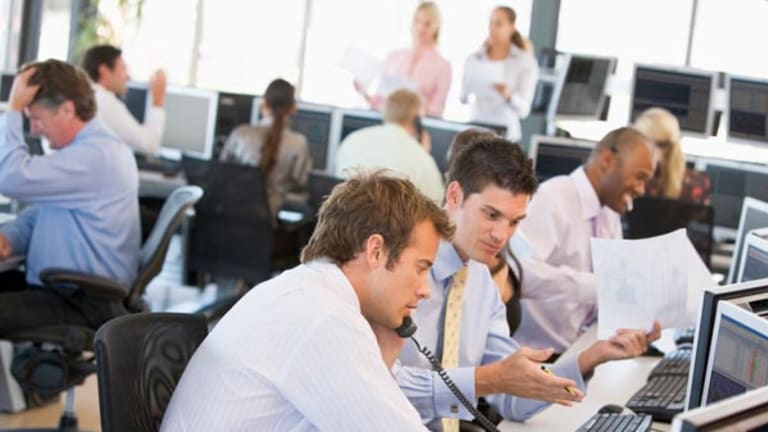 Global Macro: Investors Seek Safety in Short-Term Credit
As investors see trouble ahead in 2014, they are investing in short-duration credit and mortgage-backed securities.
NEW YORK (TheStreet) -- Investors are seeking safety in short-duration bonds as the long-term outlook in the U.S. remains uncertain.
Fiscal policy has been largely shored up with a short-term resolution to the debt-ceiling debacle, and although the process was messy, the government looks to be intact through at least February.
The
Federal Reserve
extended monetary stimulus in September, citing slow growth. Now it appears certain that stimulus will remain in place till mid-2014 because of strains caused by the government shutdown.
Read: 5 Rocket Stocks to Buy Now
Although monetary and fiscal policy look set through 2013, beyond that, it is a flip of the coin as investors realize that the debt-ceiling drama has been merely postponed, not resolved.
The chart below is of
iShares Barclays 1-3 Year Credit Bond
(CSJ)
. The short-duration bond fund has been bid higher out of a consolidation pattern and looks to have made a solid double-bottom base.
Interest rates and the dollar could change drastically over the next year due to continued policy uncertainty, and a way to hedge against such fluctuations is by putting funds in short-maturity fixed income.
Read: Sticking With Krispy Kreme
Investors remain cautious of a polarized government and a less-than-transparent Fed, and so they are choosing the certainty of the short-term fixed-income products.
The next chart is of
Vanguard Mortgage-Backed Securities Index ETF
(VMBS)
. As with short-duration bonds, the market is bidding mortgage-backed securities higher.
In May, the Fed hinted it may be close to ending monetary stimulus. That led to a two-month selloff in mortgage-backed securities due to the potential weakening of demand. The government shutdown and need for economic improvement has all but guaranteed stimulus through 2014, and so the MBS market may not lose demand just yet.
Read: Deals Most People Miss Out On
The index below has formed a strong double-bottom formation and looks to be breaking out higher.
Investors may seek to capitalize on continued stimulus by investing in this MBS index, riding the artificial demand created by Fed purchases higher. Expect the index to trend up toward its May highs where it should face considerable resistance.
At the time of publication the author had no position in any of the stocks mentioned.
Follow @AndrewSachais
This article is commentary by an independent contributor, separate from TheStreet's regular news coverage.
Andrew Sachais' focus is on analyzing markets with global macro-based strategies. Sachais is a chief investment strategist and portfolio manager at the start-up fund, Satch Kapital Investments. The fund uses ETF's traded on the U.S. stock market to gain exposure to both domestic and foreign assets. His strategy takes into consideration global equity, commodity, currency and debt markets. Sachais is a graduate of Georgetown University, where he earned a degree in Economics.