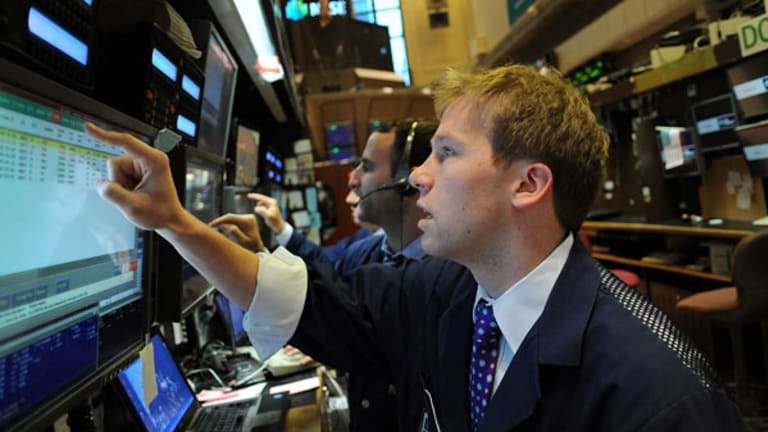 Publish date:
Global Macro: Investors Cautious on Treasuries
After the September policy surprise, investors are hesitant to get long Treasury bonds ahead of the Fed's meeting in December.
After the September policy surprise, investors are hesitant to get long Treasury bonds ahead of the Fed's meeting in December.
NEW YORK (TheStreet) -- Treasury bonds sold off on Tuesday as investors remain hesitant to bid prices higher ahead of the Federal Reserve's meeting in December.
Many market participants now believe tapering will not be instated until March. Still, Treasuries are still trading with major overhead resistance, which indicates investors have not fully counted out a surprise from the Fed in December.
Read: $4B in JPMorgan Consumer Relief Will Rankle Investors
The September policy decision caught markets off-guard as was seen in price action of major assets directly following the meeting. Gold spiked higher and the dollar was strongly sold as investors had fully priced in a September tapering. This hindsight has potentially caused investors to remain cautious leading into the next major Fed meeting.
Read: Greenberg: When Insiders Get It Right
Economic data look slightly stronger since September, but not strong enough to produce the confidence needed to slow easing measures. Fed nominee Janet Yellen is a known supporter of monetary stimulus and has done nothing to disprove the perception. Markets are known to front run information, especially when the outcome looks like a lock.
That bonds remain in a range at yearly lows indicates investors are hesitant to get too deep into a position ahead of the policy decision this time around.
Read: Top 10 Questions You Should Never Ask Your Boss
A solid base has been formed in bond prices, however, which means if investors get the answer they have been looking for in December, Treasury prices could move to yearly highs quickly.
At the time of publication, the author had no position in any of the stocks mentioned.
Follow @macroinsights
This article is commentary by an independent contributor, separate from TheStreet's regular news coverage.
Andrew Sachais' focus is on analyzing markets with global macro-based strategies. Sachais is a chief investment strategist and portfolio manager at the start-up fund, Satch Kapital Investments. The fund uses ETF's traded on the U.S. stock market to gain exposure to both domestic and foreign assets. His strategy takes into consideration global equity, commodity, currency and debt markets. Sachais is a graduate of Georgetown University, where he earned a degree in Economics.