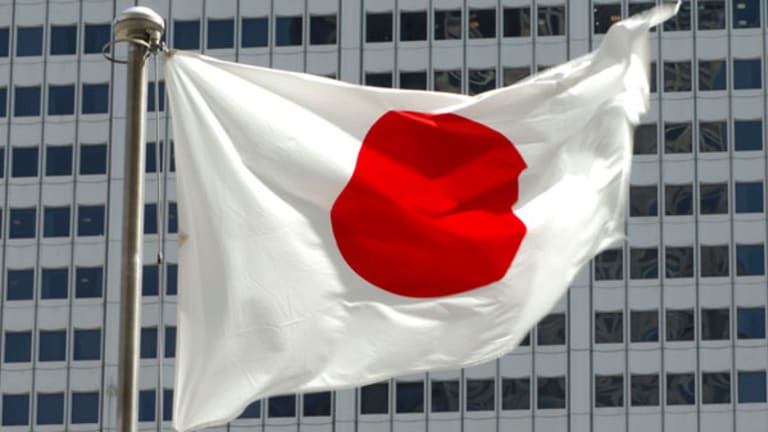 Publish date:
Global Macro: Banner Year for the Nikkei
Japan's stock market has soared and its currency has weakened with stimulus. Here's what to expect heading into 2014.
Japan's stock market has soared and its currency has weakened with stimulus. Here's what to expect heading into 2014.
NEW YORK (TheStreet) - The yen's weakness in 2013 has helped spur the Nikkei index to record highs.
The Bank of Japan adopted an accommodative policy this year in an attempt to reignite economic growth. The policy reduced the value of the yen and helped Japan's equity index achieve a growth rate not seen since the 1970s. Now investors want to know if further stimulus will be injected to help the economic recovery keeps pace.
Coming into 2013, the Japanese government looked helpless in its fight against deflation. Inflation was tepid and growth in both gross domestic product and financial assets were lagging foreign counterparts. Now led by Prime Minister Shinzo Abe, Japan has embarked on an unprecedented stimulus injection to reverse its economic woes.
Read: ETF Investing in a Rate-Sensitive Environment
The policy led investors to sell the yen versus most currencies and bid the Nikkei equity index higher. The yen is traditionally strong during times of global negative sentiment in financial markets, but as stimulus became rampant, global investors dumped safe-haven assets in favor of higher-yielding products.
Financial markets began to move ahead of economic indicators, leaving many to question the efficacy of the policy. The chart below shows the sideways movement of the
CurrencyShares Japanese Yen Trust
(FXY) - Get Report
over the past few months.
Read: Buying an International ETF, Check the Currency First
The yen was volatile in a range from June till mid-November. As speculation arose that further easing would take place in 2014, selling pressure renewed.
Economic data this week have shown that both inflation and industrial production are at yearly highs, which bodes well for sentiment surrounding monetary policy. Financial markets and the real economy should be helped by further government intervention in 2014.
Read: Bitcoin Black Friday Debuts as Digital Currency Breaks $1,000
Expect the Nikkei index to remain strong over the following months as investors continue to reward Japan's improving economy.
At the time of publication, the author had no position in any of the stocks mentioned.
Follow @macroinsights
This article is commentary by an independent contributor, separate from TheStreet's regular news coverage.
Andrew Sachais' focus is on analyzing markets with global macro-based strategies. He takes into consideration global equity, commodity, currency and debt markets. Sachais is a graduate of Georgetown University, where he earned a degree in Economics.