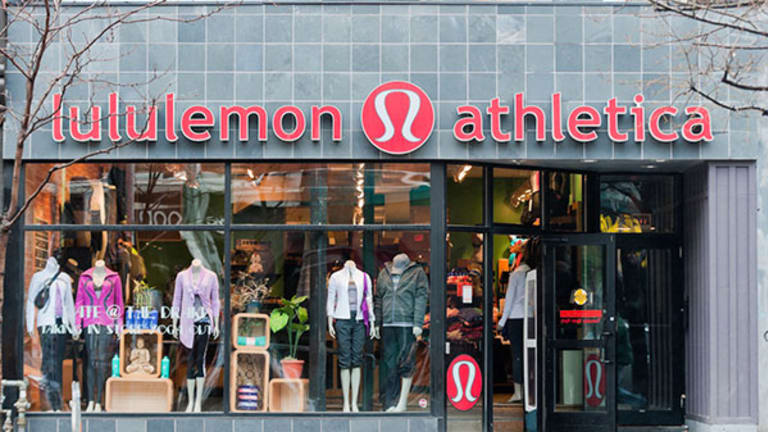 Global Brands Still Count: 3 Stocks and Bonus ETF Picks for 2016
Check out these high-quality names to put in the shopping basket for the rest of the year.
What a wild year 2016 has already been. 
The story is bigger than just 2016 though.
Beginning in late August, the markets got quite volatile, and we took the elevator down by about 10%, followed by a small re-trace and then another plunge back to the August lows. Then we rallied from October back to the highs, only to chop bulls and bears to bits heading into the end of the year.  
Then we started this year off with another elevator ride down, also to the tune of about 10%. But the damage to the average stock was much worse than -10%.
We had a stealth bear market that appears to have ended. Nothing chips away at investor sentiment like a highly volatile market that basically ends up where it starts.
But that was then and this is now. Sentiment is still cautious and rightfully so, given the Brexit, the confusion about what it will mean for growth in Europe and around the globe, and the ever-popular debt, demographics and Deflation rhetoric.
Then, of course, there is the U.S. presidential election.
The global economy always has a wall of worry to climb. What is most important is the price action of the U.S. stock market.  
Since we bottomed on Feb. 11, the markets have been on a tear up more than 11% before some churning to work off the overbought condition. The S&P 500 has reached new highs, while most investors and their advisers are sitting flat-footed, under-invested and looking down.  
That is a wonderful prescription for a pain trade higher.
And despite all the data about growth slowing, margins and employment peaking, and corporate debt being at all time highs, none of it matters. It will matter when it matters, so paying attention to the only fundamental that matters -- the irrefutable laws of supply and demand -- seems more important if the goal is to make money and save for retirement.
For now, markets are going higher because there are more buyers than sellers and because sentiment and analyst expectations got too bearish, too quickly.
There is $12 trillion in government bonds yielding less than 0%, and that money will seek out better returns wherever they exist, right now in U.S. Treasuries, global dividend stocks, etc. The bond market is multiples larger than the stock market, so that is a very big wave coming to a smaller shore, so investors should ride that wave.
So how can investors give themselves the best chance to beat the market each and every year? Know the cycle, and overweight the asset classes and sectors that tend to do well during that part of the cycle.  
Also, understand macro. We are in a late cycle, and not everything works late cycle because the economy has peaked, and there are clear winners and losers at peak margins and earnings. The winners are high-quality companies with stable and predictable earnings that have moats around their business from a competitive perspective and that have pricing power to raise prices and still maintain their sales run rates.  
These are iconic brands, and that is why I run a Global Brands Index, to provide a constant list of high-quality companies from which to do more research. The index was up 6% for the year as of last Thursday, so the singles and doubles approach to investing is performing as expected.
In fact, the index back-test has a return that would beat 90% of all active large-capitalization core mutual funds since Dec. 31, 2014. Brands matter.
Here are three high-quality global brand stocks to buy for the rest of year, with two bonus exchange-traded fund picks.
1.  Cisco Systems (CSCO) - Get Cisco Systems, Inc. Report
Everyone knows that Cisco Systems, which offers attractive income, is the 800-pound gorilla in the communications and technology sector. Cisco Systems was a darling during the technology boom, but the stock crashed like all the others after the bubble popped in 2000. The stock offers a dividend yield of about 3.5% and trailing three-year dividend growth of about 40%. 
The company's earnings kept chugging along and so has its free-cash-flow generation. Cisco Systems is a cash cow.
Cisco Systems is a holding in Jim Cramer's Action Alerts PLUS Charitable Trust Portfolio. See how Cramer rates the stock here. Want to be alerted before Cramer buys or sells CSCO? Learn more now.
The stock recently broke out of a base and looks poised to go much higher. Analysts have an average one-year price of $34 on the stock, which would represent a 14% gain.
Below is a chart highlighting this inverse head and shoulders pattern. Once Cisco Systems broke above the $28.50 level (neckline), the pattern is in play as long as its stays above that level. Technical indicators such as the moving average convergence divergence and the relative strength index are also pointing up.
2. Lululemon Athletica (LULU) - Get Lululemon Athletica Inc Report

This stock is a good pick for a secular growth trend that seems to have legs. It doesn't offer dividend growth, just secular growth.
The athleisure category is in its infancy, and Lululemon Athletica and a few niche competitors own this category.
Short term, Lululemon Athletica is overbought like every other stock, but widen the lens a bit, and it appears that we are on the verge of a major breakout. The stock has bumped its head on the $78 level three other times and is poised to do it again.
The longer the base, the more robust the breakout, and this stock has been building pressure for four and a half years. Its looks ready to break through the resistance soon.
Technicals look favorable, as the mid to high-end consumer loves the company's athletic clothing. Earnings for all these clothing companies can be volatile quarter to quarter, so if investors get the opportunity to buy this on a temporary earnings miss when the company reports in early September, take advantage and buy the dip.
For a reference point: Lululemon Athletica's market capitalization is about $10 billion, compared with $97 billion for Nike and $27 billion for Under Armour. So there is a lot of room for growth, and Lululemon Athletica would certainly be a wonderful acquisition for Nike or Under Armour.
3.  Mercadolibre (MELI) - Get MercadoLibre, Inc. Report
Investors in the U.S. have always had a home bias, meaning that they own more domestic stocks than they do international stocks. That has been a wonderful tailwind for performance since 2010, as U.S. stocks have radically outperformed those from developed and developing markets such as Brazil, China and India.
The opportunity now is for that domestic out-performance to begin to reverse and for internationally domiciled stocks to begin outperforming. Stocks outside the U.S. are cheaper on a price-earnings basis and have higher dividend yields.
Valuations have never been a good timing tool, but when the out-performance of one asset class relative to the other gets highly stretched, the performance trend tends to reverse. Some very smart macro investors have been talking about emerging markets as the best performer over the next five years as well.
Timing is always impossible to know, but this rubber band is stretched about as far as it tends to get, so for the first time in years, it may be time to add back an emerging markets allocation.  
Playing the consumption theme for companies outside the U.S. can be done in a few ways. Buy individual brands, buy a consumption ETF via EGShares Emerging Markets Consumer or get very granular and buy an ETF that provides access to the high-growth sector within emerging markets and consumption themes via the Emerging Markets Internet & Ecommerce.
All the charts look similar. 
Those who work with financial advisers may not have much exposure to emerging markets. But ask him or her to pull up some charts because consumption is a global phenomenon.
Below is a relative performance chart of the S&P 500 versus emerging markets. 
When the line is falling, the emerging-market stocks are outperforming those in the U.S. When it is rising, domestic stocks are outperforming emerging markets.  
The bottom panel shows how extreme this ratio is currently. The same reversal happened when the ratio was extreme in the opposite direction.
MercadoLibre is essentially the Craigslist or eBay of Latin America. The region has been in recession, and the news isn't good where fundamentals are concerned, but the best gains generally come from when things are horrible to slightly less horrible.
That is the case with MercadoLibre. The chart looks poised to break a ceiling that has contained the stock for years, and there is nothing but air above the break-out.
1. ETF Pick No. 1: EGShares Emerging Markets Consumer (ECON) - Get Columbia Emerging Markets Consumer ETF Report
This is designed to track the Dow Jones Emerging Market Consumer Titans 30 Index.
The ETF has growth potential. Consumer sectors stand to benefit as many emerging economies transition from an export-led growth model to one focused on domestic spending.
It also benefits from favorable demographic trends.
Fueled by a growing labor force and rising middle class, annual consumption in developing markets is expected to more than double by 2025 to $30 trillion, according to McKinsey.
2. ETF PICK No.
2: Emerging Markets Internet & Ecommerce (EMQQ) - Get EMQQ The Emerging Markets Internet & Ecommerce ETF Report

Conventional wisdom tells us that the U.S. consumer is a powerful group to track. We spend about $12 trillion per year as a nation.
U.S. domiciled brands stand to benefit as well as emerging market brands that resonate with consumers. Could there be a more sustainable trend than e-commerce?
This is a great ETF, providing access to a basket of the leaders in important businesses. If emerging markets are poised to play catch-up, all these companies should go along for the ride.
The ETF doesn't trade a ton of daily volume, so when placing an order for any ETF, use limit orders and for this one, put the limit in the middle of the bid/ask spread.
Also, buying or selling an ETF that doesn't trade a lot of daily volume isn't like buying or selling a stock with no volume. Because of the creation and redemption process in ETFs there is an infinite number of shares to buy or sell so unless an investor is thinking of buying $20 million worth of this ETF, the daily volume should mean nothing.
An ETF is just a conduit an investor buys to get access to a basket of stocks. Don't overthink it.
In conclusion, the first half has been a wild ride, but the charts are looking very constructive, and there is plenty of room for gains for those who do some research. This is a buy the dip market, so be a long-term investor and buy top brands on fear when it arrives. 
There have been a lot of very smart and influential people talking about high valuations across all stock markets and how growth has stalled. They are correct in that assessment, but the market wants to go higher, so don't stay in cash earning nothing when there are solid brands to own.
There will come a time when getting a lot more cautious is warranted and lowering equity allocations is prudent, but we aren't there yet. Re-assess when the S&P 500 gets to 2,300.
Here is the chart that gets us there, another inverse head and shoulders for the market. 
Why are we back to all-time highs?
It appears that analysts became too bearish, and now there is room for better expectations. 
Witness the Citigroup Economic Surprise Index breaking out of a downtrend. The monthly Institute for Supply Management readings have broken higher, as well.
This article is commentary by an independent contributor. At the time of publication, the author held no positions in the stocks mentioned.