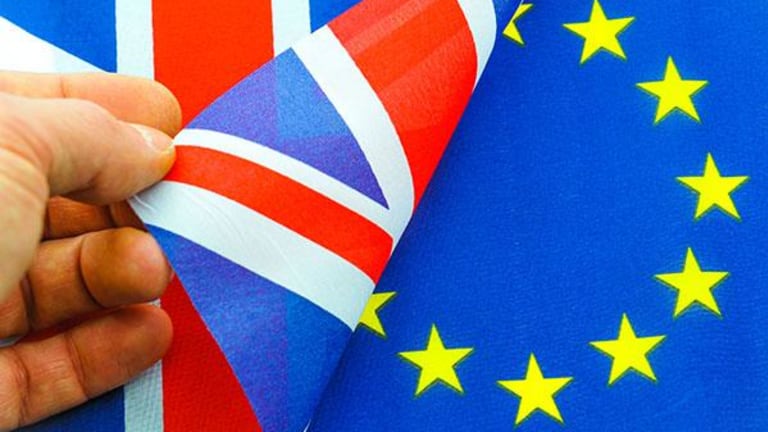 The global automotive industry is bracing for potentially higher costs and disruption in the integration of assembly plants and parts makers thanks to Great Britain's decision to leave the European Union.
Automakers, who lobbied U.K. voters against leaving the EU, called for tariff-free trade to be maintained, warning that sales and production of vehicles as well as parts and components could be hurt on both sides of the English Channel.
Prospects for a European automotive free trade zone, like the one that operates in North America, weren't immediately clear. Of the 1,682,156 vehicles manufactured in the U.K. in 2015, 77.3% were exported and 57.5% went to Europe.
Foreign automakers, which own nearly all of U.K. automotive production, could now decide to put new factories and expanded facilities on the continent or in another part of the world entirely. The British industry currently employs about 800,000 people.
BMW, which owns Rolls-Royce and Mini brands and builds vehicles in the U.K., said a "period of uncertainty" is at hand, though no immediate operational changes are contemplated.
Joseph Spak, automotive analyst for RBC Capital Markets, called the "Brexit" vote a "negative for the automotive sector" and specifically for U.S. automakers General Motors (GM) - Get General Motors Company (GM) Report and Ford (F) - Get Ford Motor Company Report.As with the rest of the U.S. stock market, shares of both automakers were hit hard Friday. GM shares are down 3.6% while Ford's are off 5.2%/
"The British public has chosen a new future out of Europe. Government must now maintain economic stability and secure a deal with the EU which safeguards UK automotive interests," said Mike Hawes, chief executive of Society of Motor Manufacturers and Traders, the industry's U.K. trade group.
"This includes securing tariff-free access to European and other global markets, ensuring we can recruit talent from the EU and the rest of the world and making the UK the most competitive place in Europe for automotive investment."
Jaguar Land Rover, the U.K.'s biggest automaker in terms of local production, was responsible for about 500,000 of the vehicles built last year. Accordingly, American shares of JLR's owner, India's Tata Motors (TTM) - Get Tata Motors Limited Sponsored ADR Report , fell 9% on the uncertainty of what's next.
"Europe is a key strategic market for our business. We remain absolutely committed to our customers in the EU," said a JLR spokeswoman. A weaker pound sterling could make Jaguars and Land Rovers more competitive in export markets.
"A decision has been taken by the British people and Honda respects that decision," said a Honda Motor Co. (HMC) - Get Honda Motor Co., Ltd. Sponsored ADR Report spokesman. "At this moment, it is not clear what conditions and rules will ultimately replace the UK's membership of the EU. We will therefore carefully monitor developments.
"We continue to prepare for the production launch of the 10th generation Civic from our Swindon plant. Honda remains committed to its business in Europe."
Toyota (TM) - Get Toyota Motor Corp. Sponsored ADR Report  said earlier in the week a decision to leave the EU could result in a 10% tariff on U.K.-built vehicles. The flow of vehicles into the U.K. could face a tariff as well.
Matthias Wissmann, head of the VDA, Germany's auto industry trade association, noted that the U.K. remains the German industry's biggest export market. European politicians must strive to keep tariff-free trade between the EU and the UK, he said.
Doron Levin is the host of "In the Driver Seat," broadcast on SiriusXM Insight 121, Saturday at noon, encore Sunday at 9 a.m.
This article is commentary by an independent contributor. At the time of publication, the author held no positions in the stocks mentioned.