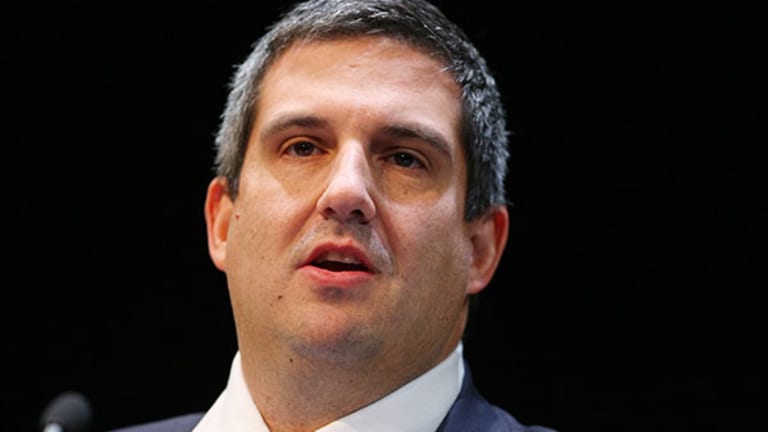 Glenview Capital's Larry Robbins Just Pulled 3 New Stocks Out of His Sleeve
Dec. 10 was a busy day for Glenview Capital Management founder Larry Robbins, who, according to regulatory filings, upped his stake in three companies.
NEW YORK (TheStreet) -- Dec. 10 was a busy day for Glenview Capital Management founder Larry Robbins.
According to three regulatory filings submitted at market close yesterday, the billionaire upped his stake in three separate companies on that date. He now owns more than 5% of each.
So what's he buying?
Avis Budget Group  (CAR) - Get Avis Budget Group, Inc. Report
There's something about... the car rental space? According to billionaires including Carl Icahn and Chase Coleman, apparently. And it looks like Larry Robbins is in agreement. The billionaire picked up an additional 1.5 million Avis Budget Group shares on Dec. 10, bringing his total to 5.44 million. According to the 13G filed Monday, he now owns 5.12% of the car rental and sharing company.
Robbins invested in Avis during the first quarter of the year and has increased his position each subsequent quarter. He's watched the stock soar in 2014, its price climbing 45.10% for the year to date.
For competitor Hertz (HTZ) - Get Hertz Global Holdings Inc Report , the story has been quite different. Its price has declined 18% for the year to date, and not even Carl Icahn has been able to turn it around. The billionaire disclosed an 8.50% stake in the company on Aug. 20 and, at the same time, indicated a potential activist push could be under way. By Sept. 11, Hertz had handed over three board seats, and in late November Icahn upped his ante yet again.
One fact worth noting: Robbins has a position in Hertz as well. With 19.49 million HTZ shares as of the third quarter, the company has a larger allocation in his public portfolio than Avis. Chase Coleman's Tiger Global has invested in both companies, too. It looks like there's something stirring in car rentals.
data by
PVH Corp. (PVH) - Get PVH Corp. Report
From cars to clothes.
Yesterday's regulatory filings also revealed tRobbins invested another $52 million in PVH Corp. on Dec. 10. He now owns 5.5% of the apparel company, which is behind brands Calvin Klein, Tommy Hilfiger and Izod.
PVH Corp. has been in the Glenview Capital portfolio since the second quarter of 2013 and has gradually gained space. The Robbins-run fund now holds 4.53 million shares, and its position as of market close Monday is valued at over $560 million.
Down 2.31% since Robbins first disclosed his stake, PVH probably hasn't paid off for the hedge fund magnate -- at least not yet. Although the firm beat expectations with its third-quarter results, it cut its 2014 outlook at the same time. However, the firm is making some interesting moves in the Australian market, and Piper Jaffray recently raised its price target for PVH to $155.00.
PVH is one of the investments on which Larry Robbins overlaps with Leon Cooperman, under whom he worked for six years while at Omega Advisors.
Lithia Motors  (LAD) - Get Lithia Motors, Inc. Report
Back to cars, but this time sales, not rentals.
On Dec. 10, Larry Robbins increased his stake in Lithia Motors by $19 million. He is now the owner of 5.92% of the automotive retailer. As of the market close yesterday, he's got $121 million invested in the firm.
Lithia is a newer investment for Robbins, who first bought in during the second quarter of this year. With a market cap of about $2.3 billion, it's one of his smaller-cap picks as well -- and one that hasn't led to big returns just yet. LAD has declined 7.66% since the billionaire first disclosed.
By the looks of it, Lithia has a high potential for growth. The car dealership is poised for rapid expansion, especially as gas prices decline. Jim Cramer recently called the stock a "winner."
Cars and clothes seem to be what Larry Robbins is now betting on. Is that an indicator he knows we're going to be renting, buying and driving more?
This article is commentary by an independent contributor. At the time of publication, the author held no positions in the stocks mentioned.
iBillionaire provides access to the investment data and strategies of the world's most successful, self-made billionaires. It is available for
iOS
and
Android
.