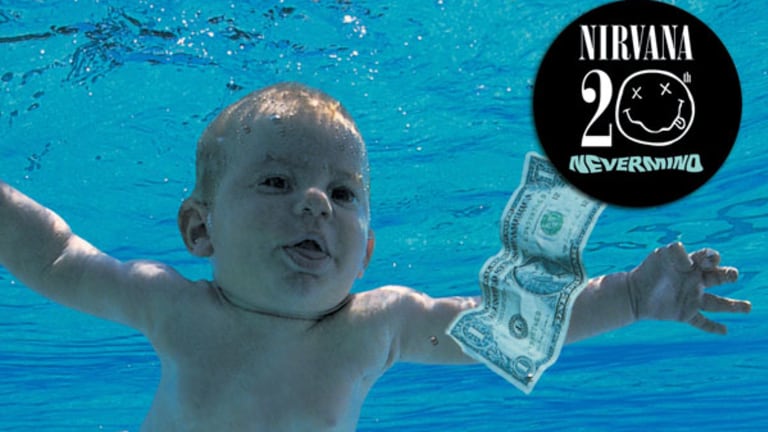 Generation X, It's Your Turn to Live in the Past
Don't smirk, Gen Xers: A marketing juggernaut is targeting your nostalgia, and you're going to love it.
NEW YORK (
) -- In about a week,
Comcast's
(CMCSA) - Get Free Report
Universal
unit will release the 3-D version of 1993's
and drive home a truth that should have been fairly evident to members of Generation X by now: You are the new baby boomers.
Marketers haven't exactly been shy about letting Gen X know this, either. Within the last year, Hollywood has released 3-D versions of
Disney's
(DIS) - Get Free Report
1991 hit
Beauty and The Beast
and James Cameron's 1997 Kate and Leo cheesefest
Titanic
, continuing a trend so noteworthy that BoxOfficeMojo has dedicated an
to 3-D rehashes.
That's just when it isn't tearing into other totems of Gen X youth. Did you play with
Hasbro's
(HAS) - Get Free Report
Transformers? Yep, that movie series gets its fourth installment next year. Were you a G.I. Joe kid instead? The second installment of that series nobody asked for tore up the box office on Easter weekend. Smurfs? That sequel comes in July.
Yes, they're just movies, but that's how this kind of thing always starts. If you were to look back and try to pinpoint the exact moment the business world knew it had baby boomers eating out of the palm of their hand, you'd have to go back to Aug. 11, 1973. With the war in Vietnam still more than a year away from ending and the entire country just weary and ragged after the 1960s, in came Mr. George Lucas with a candy-wrapped bit of nostalgia about prewar cruising, rock and roll and drive-ins.
Also see: Nirvana's Nevermind and the Death of Guy Rock >>
The movie
American Graffiti
tapped into a vein baby boomers didn't even know they still had. It was a longing for the simpler times that
AMC
and
Lions Gate Entertainment's
(LGF)
Mad Men
wouldn't paint as far more complicated until decades later. It was Wolfman Jack on the radio, Suzanne Somers in a
Ford
(F) - Get Free Report
T-Bird and an entire generation wrapped in a security blanket and tucked safely away from the draft, napalm, Agent Orange, race riots, hippies, the Black Panthers, the Weathermen, Charles Manson, grass, LSD, Woodstock, Altamont and all the rest of it. It was Hollywood and corporate America's way of saying "There, there, it's over now. We'll take it from here."
Also see: The Mysterious Shine Of Twilight Pop Stars >>
It was also only the start of a very chromed-out, slicked back wave of this kind of schlock that stretched through films like
Diner
,
Grease
,
Hollywood Knights
and
The Wanderers
and into television shows like
Sha Na Na
and
Happy Days
.
Well, Generation X, now they're playing you for the same brand of suckers, only trading in those monochrome denims for some stone wash, leather jackets for some flannel and Matchbox 20 and Chumbawamba for The Beach Boys and Del Shannon.
Don't believe me? Well remember all those doo-wop reunion shows your parents used to go to at the local outdoor shed venue during the summer or those Beach Boys and Crosby, Stills and Nash reunions with "golden circle" seating that cost as much as their first car? Well change those sheds and arenas to cruise ships, swap in
,
and
and consider yourself targeted.
Oh, and throw in acts like Weezer, The Pixies, Matthew Sweet, et al., playing concerts consisting only of albums you bought more than 20 years ago and filmmakers devoting whole retrospective documentaries to A Tribe Called Quest, The Sex Pistols and Metallica and it might be even worse.
Also see: How Dusty Springfield Made Adele Possible >>
So how did Generation X get from there to here? How did a group painted as nonchalant, smarmy slackers become so willing to take any bit of industry-made memorabilia thrown its way? We could draw some clumsy parallel between the horrors of the 1960s and the 9/11 attacks, two wars, charged political climate, Occupy Wall Street protests and other happenings of the last 15 years or so, but it's just not the truth.
The fact is Gen X came into itself in a hurry and, in some cases, made itself a quick pile of expendable income faster than the boomers that came before. Granted, it came during a tech bubble and housing bubble that led to disastrous financial consequences for the rest of the country in each case, but it gave them the kind of cash that's easily spent on 20th Anniversary multidisc re-releases of old Nirvana albums, $20 180-milligram vinyl re-releases of Replacements and Wu-Tang Clan records, $1,500
Ms. Pac-Man
/
Galaga
arcade cabinets and $18 tickets to a 3-D rendering of a foot-stomping, water rippling T-Rex scenes they've seen numerous times.
Gen X isn't really much different than its predecessors in this regard. It got older, its ideals changed, money rolled in, maybe some kids came along, maybe those kids got a They Might Be Giants children's album or two and saw
Dischord Records
head and Minor Threat and Fugazi founder Ian McKaye sing them a song on
Pancake Mountain
. Maybe one superhero film or Bruno Mars song too many sent them diving for shelter, and maybe all the Bush and Obama hate made them want to hug a picture of Bill Clinton or at least wish Phil Hartman was still around to play him on
Saturday Night Live.
Whatever backstory it chooses, Gen X seems resigned to its fate as an IV bag for a slowly fading pre-Internet pop culture industry. When Record Store Day comes in April, it'll jump in and pick up a new release from a familiar name or an old favorite it tossed when it ripped all its CDs to MP3s. When two versions of
tour this summer, it'll briefly debate whether it should see the one with Greg Ginn, the one with Chuck Dukowski or wait until one with Henry Rollins, Dez Cadena, Robo and Kira Roessler forms. Then they'll go see it just like they saw the Gorilla Biscuits reunion show before that, and the 7 Seconds reunion show before that, and the Lifetime show before that one.
Maybe they'll take the kids to see T-Rex in 3-D, but even if they think it's a rip-off and don't want to shell out for the gimmickry, it's OK. Universal Studios understands. It'll have
Jurrasic Park 4
ready to go in June.
-- Written by Jason Notte in Portland, Ore.
>To contact the writer of this article, click here:
Jason Notte
.
>To follow the writer on Twitter, go to
.
>To submit a news tip, send an email to:
.
Jason Notte is a reporter for TheStreet. His writing has appeared in The New York Times, The Huffington Post, Esquire.com, Time Out New York, the Boston Herald, the Boston Phoenix, the Metro newspaper and the Colorado Springs Independent. He previously served as the political and global affairs editor for Metro U.S., layout editor for Boston Now, assistant news editor for the Herald News of West Paterson, N.J., editor of Go Out! Magazine in Hoboken, N.J., and copy editor and lifestyle editor at the Jersey Journal in Jersey City, N.J.