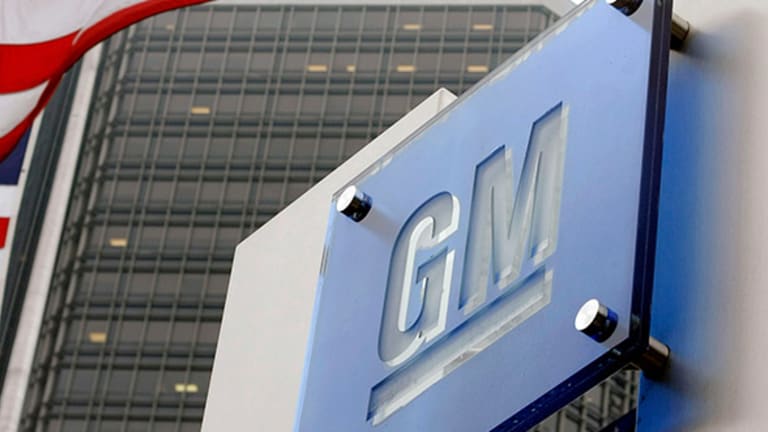 General Motors Is Getting Ready to Hit the Brakes
General Motors is battling heavy resistance this week and looks to be staging a healthy pullback.
General Motors (GM) - Get Free Report is continuing its battle with heavy resistance this week. Last Wednesday the stock appeared headed for an upside breakout after finishing that session with a solid 3.5% gain. Since then, shares have stalled as the major resistance zone of $36 to $37 has flexed its muscle. Today the stock made another attempt at a breakout but is again fading at midday.
For GM bulls, this topping action should be watched closely in the near term. A healthy pullback may be in its early stages.
Back on April 23, GM left behind an ugly breakdown gap at $36.65. This earnings-inspired selloff pushed the stock down to its 200-day moving average as an eight-week narrow consolidation took hold. As this pattern played out, GM's upside was held in check by the April 23 gap. The stock put in its May high here and did so again in June just prior to another ugly breakdown gap on June 24. GM began a steep selloff that day following a Goldman Sachs downgrade, which dropped shares to fresh 52-week lows. It was clear by late July that GM had left behind an extremely heavy resistance area near $36.50.
GM's powerful rally off the September low carried shares all the way back up to the $36.50 zone. The stock gained more than 25% during this run but lacked the momentum to power through. GM peaked at $36.06 last month before pulling back to key support near its 200-day moving average. After holding its 200-day, the stock mounted last week's impressive rally.
As a new week begins, the stock once again appears to be headed for another monthly high in the $36-to-$37 range. For GM investors, a pullback from this area will create a lower-risk entry opportunity than currently available. Bulls should focus on the $33.50-to-$34.30 area as this pattern develops. This key near-term support zone includes the 200-day moving average as well as July high.
Just above the July high is the stock's powerful earnings-inspired breakout gap left behind on Oct. 21. Patient GM investors should view a pullback to this zone as an opportunity to put money to work.
Disclosure: This article is commentary by an independent contributor. At the time of publication, the author was long GM.