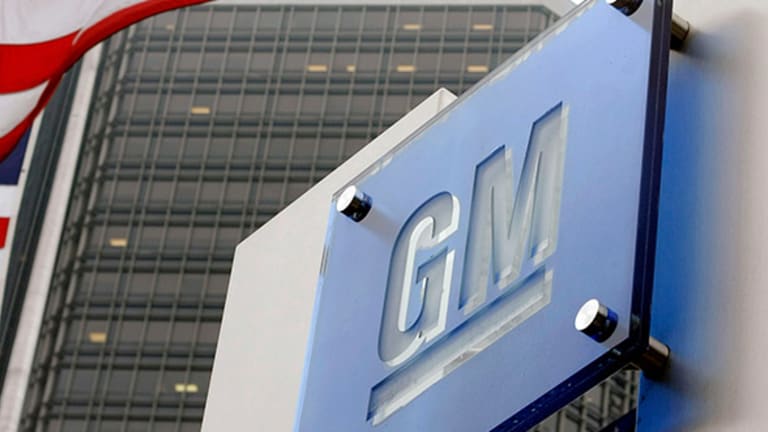 General Motors Discloses Why It Paid $581M for Cruise Automation
The automaker says the price will go up in time, implying that it included performance-based incentives and retention bonuses for key employees.
General Motors (GM) - Get Free Report shed additional light Thursday on last March's eye-popping acquisition of Silicon Valley startup Cruise Automation, which had been reported in some quarters as "north of $1 billion," a figure GM declined to confirm.
GM disclosed Thursday that it paid $581 million at the closing, including $300 million cash. The automaker said the price will go up in time, implying that it included performance-based incentives and retention bonuses for key employees.
GM has explained that the purchase of Cruise, a company with 40 employees, was integral to its strategies of quickly gaining software expertise that is critical to the development of autonomous driving systems and, eventually, driverless vehicles. GM also has invested $500 million for a 10% stake in Lyft, a ride-sharing venture, and has formed Maven, a car-sharing pilot.
Still, the amount spent for a relatively small company raised questions among investors, dealers, suppliers and taxpayers on whether GM's approach to gaining information technology proficiency was disciplined, especially in light of the government-financed reorganization of GM following its 2009 bankruptcy.
"Fully autonomous vehicles can bring our customers enormous benefits in terms of greater convenience, lower cost and improved safety for their daily mobility needs," Dan Ammann, GM president, said at the time of the acquisition.
In a multi-party phone call with investors and media following GM's second-quarter earnings release, Mary Barra, GM chief executive, was asked about the acquisition.
"As we look at autonomous," she said, "Cruise is a company we had been following for a couple of years now. As we saw the progress on a very specific technology, machine learning, we felt it accelerated our ability to be first or among the leaders as we integrated autonomous technology into vehicles. Strategically, we thought it was appropriate. We thought the work we were observing would integrate very well and assist our efforts."
This week, a GM engineer was quoted as saying that GM will be bringing out its first driverless cars through Lyft, a competitor to Uber. Pam Fletcher, executive chief engineer for autonomous at GM, declined to specify when.
"I would say is this is all coming much faster than people anticipate, so I'll say that much," Fletcher said. "We have been transparent about that. We are working on an on-demand ride-sharing network with Lyft, it's not something we are thinking about, it's something we are very much readying for consumer use."
Fletcher also said GM's first autonomous car will be an electric vehicle. She declined to say whether the vehicle will be GM's battery-powered Chevrolet Bolt, due to be launched later this year.
EVs "operate very smoothly, they operate very quietly, seamlessly, and so you can create this very positive experience inside the car," Fletcher told Tech Insider. "People they want that, they want to get in the car and for it to feel like a cocoon, so they can take a nap or have a conference call."
If GM quickly becomes a leader in driverless technology and advanced mobility systems such as ride-sharing and car-sharing, the $581 million cost for Cruise -- or even the mythical $1 billion price tag -- won't seem like too much. If GM stumbles those numbers will loom large.
Doron Levin is the host of "In the Driver Seat," broadcast on SiriusXM Insight 121, Saturday at noon, encore Sunday at 9 a.m.
This article is commentary by an independent contributor. At the time of publication, the author held no positions in the stocks mentioned.