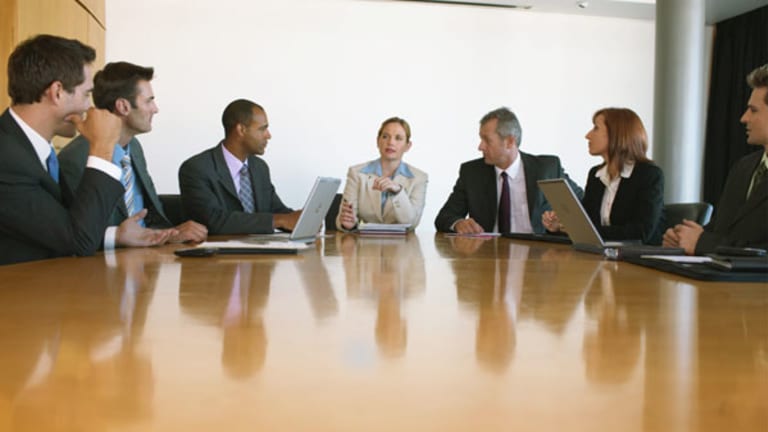 Obama Has Bigger Problems Than Gas Prices
Under this president's watch, the nation's standing in the world has slipped dramatically.
The following commentary comes from an independent investor or market observer as part of TheStreet's guest contributor program, which is separate from the company's news coverage.
NEW YORK (
) -- President Obama is worried about the effect that high gas prices will have on his re-election. It's the old problem of pain at the pump having a knock-on effect at the ballot box.
If American voters are keeping close tabs on what's been going on in America, Obama won't have to worry about collateral damage from high gas prices, because his re-election possibilities will be as promising as Jimmy Carter's and for the same reason. The nation has been steadily declining on his watch.
Obama outlines his fiscal policy.
The World Economic Forum ranks countries on national competitiveness. Americans, known to be the most competitive on the planet, came in fifth in 2011. The last time the U.S. was ranked No. 1 was 2008.
Follow
TheStreet
on
and become a fan on
The World Bank ranks countries on how easy it is to do business. In 2008, the U.S. ranked third. In 2012 it was ranked fourth. That fourth place might be looking good once the real impact of Dodd-Frank is felt.
The U.S. has gone regulatory mad. The Glass-Steagall act, defined to prevent a repeat of Wall Street's Great Depression crash, ran 37 pages. The 2010 Dodd-Frank act, defined to prevent a Great Recession redux, is 858 pages long. Who needs free markets, when the government is here to help?
The government is helping to whittle away at America's treasured political and economic freedoms too. The Heritage Foundation ranks countries on economic freedoms. In 2008 the U.S. ranked fifth. In 2012 it was ranked 10th. So much for being the land of the free.
Reporters Without Borders rank countries on press freedoms. In 2008, the U.S. was ranked 36th out of 178 nations. In 2010, it's ranking jumped to 20th before plummeting in 2011/2012 to 47th. Is this the ranking of the leader of the free world?
Transparency International ranks countries across the globe on perceptions of corruption. In 2008, the U.S. was ranked 19th. In 2011, it was ranked 24th. Really 24th? The nineteenth most corrupt country was embarrassing enough.
Foreign Policy
magazine creates a failed states index. In 2008, the U.S. was the 16th most stable country. In 2011, it was the 19th most stable. Who's steering this ship?
On Obama's watch the country has been steadily declining on all gauges of political and economic health since 2008, and so has its standard of living. This great nation is in decline, and the nation's leader is worried about how gas prices will affect his re-election.