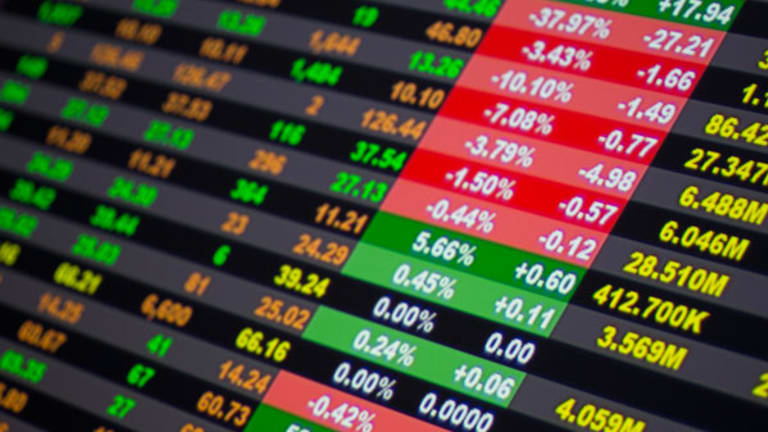 A New Fund Targets LGBT Community
The fund -- launched this week by ALPS -- is breaking new ground.
NEW YORK (TheStreet) --This week fund provider ALPS launched the Workplace Equality Portfolio (EQLT) , which falls in the category of social investing because the fund will own companies that support lesbian, gay, bisexual and transgender equality in the workplace.
Companies are scored on the Human Rights Campaign Corporate Equality Index and must score 100% to be included in the fund. The index is based on hiring practices and offering health care and other benefits to same-sex partners or spouses.
From a fund marketing standpoint, the launch of EQLT could not have come at a better time as controversy over Arizona SB 1062 went viral. The bill would have allowed businesses to refuse service to potential customers based on religious beliefs. The Arizona legislature passed the bill, but it was vetoed by Governor Jan Brewer.
The proposal was widely considered to be discrimination against gays and lesbians because the bill was influenced by a lawsuit in New Mexico filed by a same-sex couple who wanted to hire a particular photographer for their wedding. The photographer refused the service on the grounds that the same-sex wedding violated her religious beliefs about marriage. The couple sued and won.
Also coincident to the debut of EQLT was the news that longtime NBA journeyman Jason Collins signed a 10-day contract with the Brooklyn Nets. Collins is the NBA's first openly gay player. 
The process to bring an ETF to the market takes many months, and so the launch of EQLT happening now is coincidental to these news stories.
The fund's literature compares EQLT with the S&P 500, but the fund has just 164 constituent holdings and differs considerably from the benchmark at the sector level. It has a 24% weighting in consumer discretionary, compared with 12.5% for the S&P 500. It is also overweight financial stocks by 6.7% and extremely underweight the energy sector with less than 1%.
Many of the individual holdings will be familiar names, including some retailers, hotels, airlines and Apple (AAPL) - Get Free Report.
The objective of this fund is as a broad proxy for the domestic stock market. Index performance data are provided going back 10 years. Average annualized returns for the index for that time period was 10.41%, versus 7.41% for the S&P 500.
The Workplace Equality Index also outperformed on an annualized basis for five years and three years. Most of the outperformance, however, can be attributed to 2013, when it was up 50%, compared with a 32% rise for the S&P 500.
At the time of publication, the author held no positions in the fund mentioned.
This article represents the opinion of a contributor and not necessarily that of TheStreet or its editorial staff.