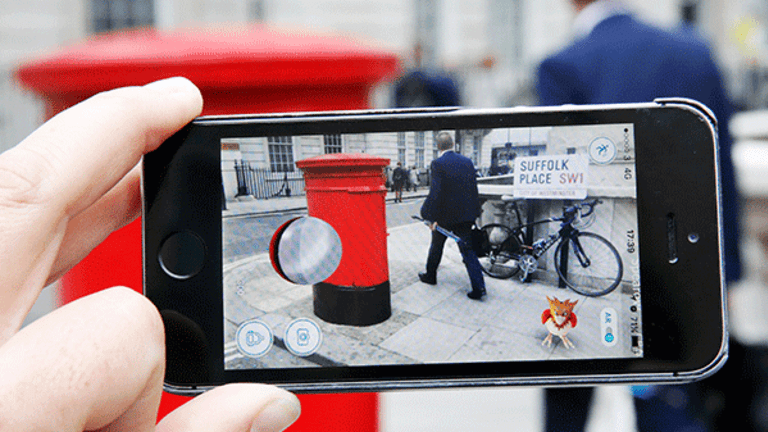 Fund Manager: Why I Like Shares of Nintendo
The wild success of Pokémon Go has sent shares of Nintendo up 50% in the past month. And there is more to come long term.
The wild success of Pokémon Go has sent shares of Nintendo (NTDOY) - Get Nintendo Co., Ltd. Report up 50% in the past month. George Cipolloni, portfolio manager for the Chartwell Berwyn Income Fund (BERIX) - Get Chartwell Income Fund Report, said there is more content where that came from.
"That value from Pokémon Go will not be able to justify the move in the share price currently, but we think longer term, given their portfolio of assets, the Nintendo strategy shift can lead to really good things," said Cipolloni. The Chartwell Berwyn Income Fund is up 7.1% so far in 2016, according to Morningstar. The $1.7 billion fund has returned an average of 4.3% annually over the past three years, outpacing 55% of its rivals in Morningstar's mid-blend category. The trailing 12-month yield on the 5-star rated fund is 2.3%, according to Morningstar.
Similarly, Cipolloni saw a strategy shift at Philips (PHG) - Get Koninklijke Philips NV Report , up 5% year-to-date, which attracted him to the stock. The company recently spun-off its lower margin lighting business, making it a pure play in health care technology, a move Cipolloni believes will lift the stock over the long term.
"Spinning off that lighting business will generate some cash for the company, which is great," said Cipolloni. "They will redeploy that into higher margin sectors that should lead to higher return on capital and a higher share price."
Cipolloni is also positive on Scripps Networks Interactive (SNI) , up 20% year to date. He said the rash of cord-cutting affecting other cable players will not drag down the company due to its strong stable of brands including the Food Network and HGTV.
"They have a great demographic for advertisers and their returns have been really good over a long period of time," said Cipolloni.
Finally, Cipolloni is a fan of Landauer (LDR) , which has seen its shares surge more than 30% thus far in 2016. The maker of radiation monitoring devices has enjoyed a spike in its military business, but Cipolloni said it is changes in the health care industry that attract him to the stock, along with its dominant market share and steep margins.