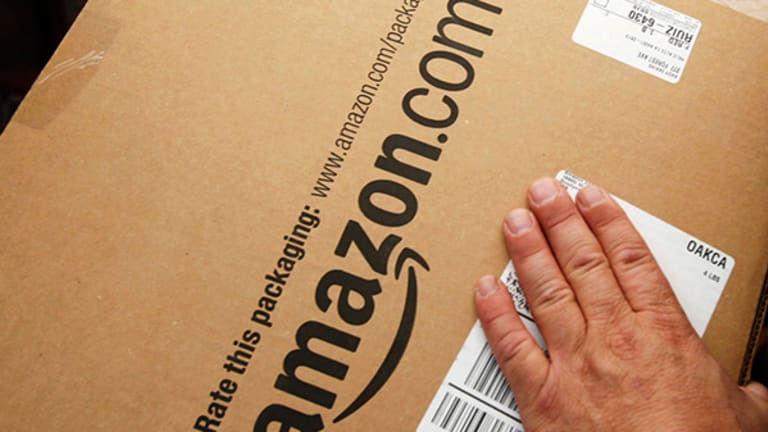 From Conde Nast to Business Insider, Publishers in the E-Commerce Business
Big name publishers like Conde Nast, Gawker Media and Vox Media are enhancing their e-commerce initiatives.
Big name publishers like Conde Nast, Gawker Media and Vox Media are enhancing their e-commerce initiatives.
With regular gift guide and product roundup posts, publishers like Condé Nast and Hearst have been influencing e-commerce sales for decades. Now, as these publishers seek revenue streams beyond digital advertising, an increasing number are getting a cut of the purchases they inspire.
E-commerce posts typically link to products that readers of that site would be interested in, and then the publisher gets a commission on any sales generated through that link. These links are called "affiliate links" and often link to Amazon.com product pages. Publishers use a special code attached to the link to track any sales they are responsible for. Like native advertisements, publishers disclose the fact that they get a cut of sales from any purchases made as a result of that article. 
Such relationships have raised issues about publishers' neutrality, although consumers don't seem to be objecting. They want information and convenience in their online shopping experiences. 
Gawker Media, the digital publisher behind a host of popular websites like Gawker, Gizmodo and Jezebel, was one of the first to embrace e-commerce as a viable source of revenue when it announced plans to expand commerce and paid content initiatives in 2012. Gawker's founder Nick Denton said the plans came together after the publisher realized it was making millions out of affiliate links with Amazon despite putting little to no effort towards the program.
Cut to December 2015 when Denton told the The Wall Street Journal that Gawker drove $150 million in transactional revenue through its commerce posts. He also revealed the publisher generated about $10 million in e-commerce revenue for itself in 2014.
Clearly, e-commerce is yielding great results for Gawker, but whether or not it will work for all publishers remains uncertain. Denton credits the success of Gawker's e-commerce initiatives with the type of reader its sites Lifehacker and Gizmodo attract -- namely affluent and educated, and people looking for solutions and things to buy (Lifehacker publishes stories on how to live better and more efficiently, often with a gadget being the solution, and Gizmodo is Gawker's technology blog).
Business Insider, a business-focused news outlet that enjoys a similarly affluent audience to that of Lifehacker and Gizmodo, implemented a commerce program in 2014, opting to distinguish its commerce posts as "Insider Picks." In these posts, like this roundup of men's watches from January, Business Insider disclosed the fact that it could get a commission from any sales resulting from the roundup at the top of the article. (TheStreet, publisher of this article, also a business-focused news outlet, also participates in the Amazon affiliate link program.)
Last year, Condé Nast took things a step further when it announced its own e-commerce initiative, transforming Style.com from an online source of fashion news and trends to a full-blown e-commerce site. The publisher described this as a natural transition, citing the fact that its properties have been forging and maintaining relationships with millions of style-conscious shoppers for decades. Now, Condé Nast can take those relationships to the next level by converting readers into buyers.
For brands, this presents a way to get in front of new audiences and drive sales at a relatively low cost (Amazon's affiliate marketing program pays an advertising rate of 4% to 15%, depending on the number of items shipped). And as we've seen with native advertising, readers don't seem to know or care whether or not a brand paid to be included in an article as long as the content is relevant to them.
Provided that sentiment holds true for e-commerce posts, it's unlikely that participating in one of these programs will dilute the brand from a consumer perspective. Additionally, given the publisher's incentive to drive sales from these types of articles, one would assume the publisher would promote the article on social, which expands the reach even further.
With social networks like Pinterest and Twitter selling promoted pins and tweets to brands hoping to increase digital conversions, it seems natural that publishers would eventually want to capitalize on the digital sales they're already influencing. It will be interesting to see how these efforts evolve, but between Vox Media's recent decision to hire a dedicated commerce editor and the continued commerce pushes from Condé Nast, Business Insider and Gawker, the publishing world is certainly taking the idea seriously. 
This article is commentary by an independent contributor.