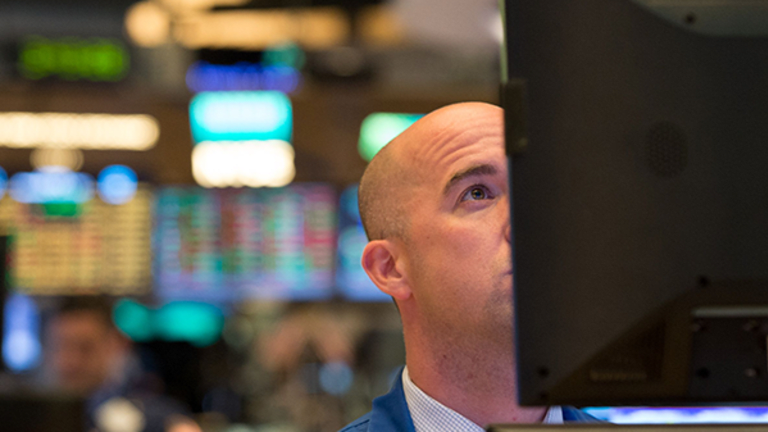 Friday Selloff May Be On Its Way; Tenet Gears Up for Sale -- ICYMI
Here's what you need to know now for Thursday, Sept. 14.
Are we ready for that good 'ol Friday selloff?
Oversold conditions on Thursday combined with some negative news flow about Chinese economic growth, Korea and a few other things gave the bears some traction early on.
But as is typical in these scenarios, the markets stayed sticky to the high side, with the Dow closing up 0.20%, reaching a new closing high of 22,203 on the back of strong trading days from Boeing Co. (BA) - Get Free Report  , United Technologies Corp. (UTX) - Get Free Report  and Pfizer Inc. (PFE) - Get Free Report  coupled with a rise in the price of crude oil. Meanwhile, the S&P and Nasdaq both declined albeit slightly.
So, as we head into the end of the week everything is setting up for a big sell-off on Friday, right? The one where savvy traders start taking money off the table and then the general public jumps on afterwards, right?
Stock futures were slightly lower on Friday, Sept. 15, as geopolitical worries spiked following another missile launch from North Korea and a terrorist attack in London. Dow Jones Industrial Average futures were down 0.02%, S&P 500 futures fell 0.1%, and Nasdaq futures declined 0.21%.
It's hard to tell, but with the black box algorithms controlling a great deal of the market activity, one can be sure that whatever happens those quants will be on top of it.
With the markets still hovering near all-time highs, its no surprise that there are some out there that could be looking to sell. Speaking of selling, shares of Tenet Healthcare Corp. (THC) - Get Free Report  rose 5% after the Dallas-based healthcare services company reportedly put itself up for sale. Two big things to note here. One, the company isn't likely to sell itself all in one fell swoop, but rather in pieces to various buyers, according to those on Wall Street. And two, being that the company was previously targeted by Glenview Capital Management, an activist investor who owns a 17.8% stake in the company.
Tenet announced last month that it would replace Chairman and CEO Trevor Fetter as director and CEO amid pressure from Glenview. A situation TheStreet covered extensively.
Meanwhile, Verizon Inc. (VZ) - Get Free Report  CEO Lowell McAdam isn't done dealing. Just three months after closing the data breach-plagued acquisition of Yahoo Inc., McAdam said further content deals are possible. What those deals will look like? You'll have to read on to find out.
This is an excerpt from "In Case You Missed It," a daily newsletter brought to you by TheStreet. Sign up here.

Photo of the day: Just cruisin' along
Sorry, Laverne and Shirley, this year's cruise itinerary -- and your annual break from Milwaukee's (fictional) Shotz Brewery -- may be slightly different than you once planned. That is, of course, if they were traveling on the Carnival Cruises. Carnival Corp. (CCL) - Get Free Report announced plans Thursday to change at least six sailings of its Caribbean cruises to avoid ports of call that were devastated by Hurricane Irma a week ago, USA Today reported. The 2,974-passenger Carnival Glory will skip a stop in St. Thomas in its seven-day voyage starting out of Miami and replace it with an extra day at sea. The 3,690-passenger Carnival Magic is dropping St. Maarten from its voyage and adding Antigua in its place.
Read more from "In Case You Missed It." Sign up here.
More of What's Trending on TheStreet:
John McAfee and Global Bitcoin Fans Challenge Jamie Dimon's 'Fraud' Comments