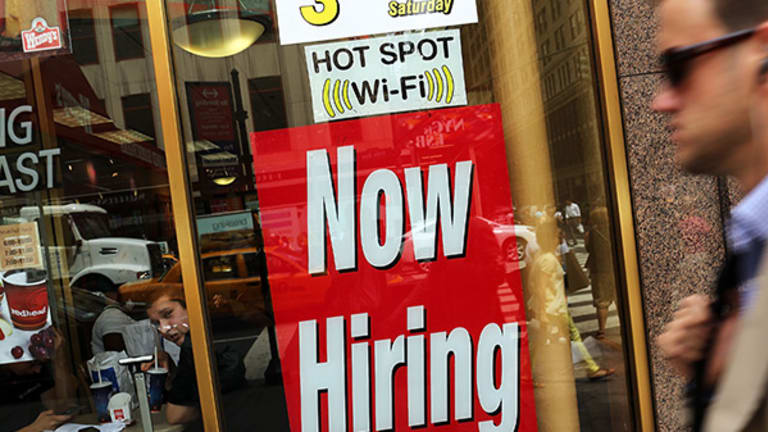 Friday's Jobs Report Shows How Wrong Wall Street's Professional Economists Can Be
As usual, economic projections were never in doubt but proved to be wrong.
As usual, economic projections were never in doubt but proved to be wrong.
At lunchtime last Friday, I was stopped on the street by a former senior investment banker who asked me for my thoughts on the latest jobs report. I smiled and said, "Well, it was consistent. As usual, the Street's projections were never in doubt but again wrong." He smiled back and said, "Yep, spot on." 
For those who missed it, economists on average had forecast that U.S. nonfarm payrolls would increase by 158,000 in May. The actual number the government reported Friday was only 38,000.
I don't have a crystal ball, but I am confident about one thing: The financial media will continue to write headlines based on economic forecasts from economists and analysts, and many of those forecasts will turn out to be wrong.
Of course, investment advisers should pay attention to useful information that's published and strive to help investors make informed decisions based on all the available information. But we should not get overly anchored on estimates, and we must remember that they are only estimates.
Yes, some people might think I sound like a broken record on this topic, but sometimes it's important to emphasize points repeatedly. As an adviser to President Kennedy is rumored to have told the president when he worried he was saying the same things over and over again: "When you are at the point that you think you are going to get sick if you say it one more time, you have finally reached the point when many people hear it for the first time."
When you turn on a business news station, open a financial newspaper or receive the latest research from your favorite firm, take it with a grain of salt. Also, remember what Federal Reserve Chair Janet Yellen said during a recent speech: Even the central bank's own "assessments have a considerable amount of uncertainty," and the Fed's "projections are based on estimates." (Yes, they're estimates based on estimates.)
For more on this subject, please read "Yellen's Comments Moved Markets, but Are Fed Forecasts Accurate?" and "Should You Treat Wall Street Forecasts Like April Fool's Day Jokes?"
This article is commentary by Preston McSwain as an independent contributor and does not reflect the views of Fiduciary Wealth Partners.