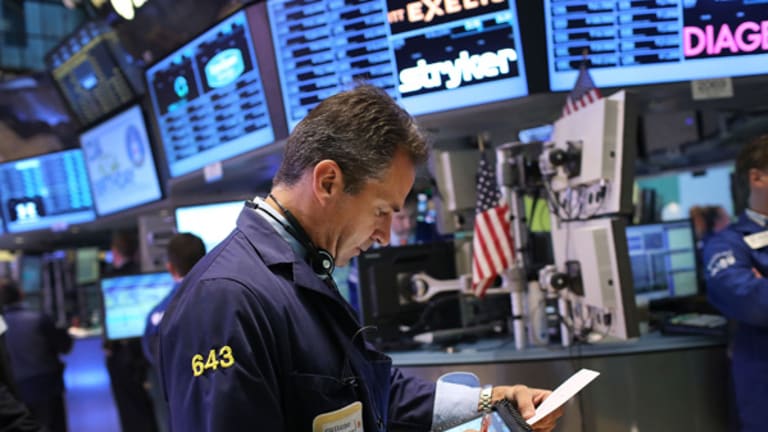 Publish date:
Freeport-McMoRan Shifts Into Overdrive
The company changed gears with a pair of acquisitions that make it an attractive buy-and-hold investment.
The company changed gears with a pair of acquisitions that make it an attractive buy-and-hold investment.
NEW YORK (TheStreet) -- Other investor's pain may very well translate into our gain. On Dec. 5 Freeport-McMoRan (FCX) - Get Report, the world's second largest copper producer, announced a pair of game-changing acquisitions.
Freeport decided to diversify its business away from mining (copper, gold, molybdenum, cobalt hydroxide, silver and other metals) as it agreed to purchase to oil and gas exploration and production companies. The proposed acquisitions do change the face of the company, and shareholders face a company that is quite a different beast from what they had already invested in.
Pre-deal, Freeport was predominately a copper producer and now energy will make up approximately 25% of its earnings before interest, taxes, depreciation and amortization. Needless to say, investor reaction was harsh and the stock tumbled 16% from its pre-deal price the day of the announcement.
As newcomers to the name, we have no emotional baggage or pre-existing notions of what the investment
was
. We can base our decision on what the investment
is
and, best of all, we get to purchase the stock on sale while the investor base is in transition.
We get high-quality copper assets at an attractive price. Management has the lowest finding and development costs in copper, which gives the company a competitive advantage and we expect them to deploy this know-how into the energy business.
To be sure, this is a buy-and-hold name, maybe even be the archetype for buy-and-hold investing, as the merits of the acquisition will take time to prove out. Nonetheless, we recommend investors purchase the shares which were recently trading at $33.50.
The game did change for existing Freeport investors, and we are thankful we didn't have to endure their pain. Freeport decided to significantly lever up its balance sheet when it agreed to purchase
Plains Exploration and Production
(PXP)
and
McMoRan Exploration
(MMR)
for $6.9 billion and $3.4 billion respectively, with a combined assumption of $11 billion in debt.
The rationale is to diversify Freeport into a global diversified natural resource play. Though there are no business synergies here (all the companies dig for commodities and remove them from the earth but otherwise have no overlap), there are financial synergies as Freeport will use its lower cost of debt and significant cash flows to retire its acquirees' expensive debt, thus creating some accretion.
Freeport will lever up its balance sheet and walk away from these acquisitions with roughly $20 billion in debt (from approximately $3.5 billion pre-deal). And, interestingly, the deals are somewhat incestuous as Freeport and Freeport management had various stakes in its target companies since these companies had been a part of Freeport McMoRan back in the mid '90s.
Investors have voiced concerns over the "self-dealing" nature of these deals and while we think it's unlikely to be the true motivation for the deal, Freeport's negative stock reaction has likely evened out management's payday due to their Freeport McMoRan stock holdings decline in value.
Also, management did not need to seek investor approval for these seismic shift deals due to the intentional structure of the deals, angering the investor base. We believe the company saw a chance to diversify both its commodity and geographic exposures during a period where acquiring debt is cheap and natural gas related assets are out of favor. We believe management is looking forward and we are too.
Of the to-be-acquired oil and gas assets, approximately 85% of the revenue produced will be from oil resources. Freeport will have oil production in California, in the Eagle Ford play in Texas, shallow water and deep water plays in the Gulf of Mexico and natural gas plays in Haynesville, La. and the Rocky Mountains.
The company expects to close the deals sometime in the second quarter of 2013. Freeport estimates that the company will see approximately 74% of its EBITDA from mining in 2013 -- with the balance being oil and gas exploration and production -- two-thirds of its EBITDA generated by its mining operations and one-third by its oil and gas business by 2016.
Meanwhile the EBITDA on a geographic basis should be 48% from North America (vs. 29% pre-deal), 23% from Indonesia (31%), 21 % South America (29%) and 8% Africa (11%).
Make no mistake, Freeport is a cash-flow machine, and while near-term cash flows will be used to pay down debt, management has stated the company's $1.25 per share dividend will remain in place, offering investors a 3.7% yield as the company proves its vision.
Freeport's copper production is estimated to grow to over 5 billion pounds by 2016 from 3.6 billion pounds in 2012 due to production expansions that are under way. Risks to the story include commodity pricing, success rates of exploration activities and geopolitical concerns.
The bottom line is that Freeport has a well-regarded management that will need time to prove its vision. Over that period of time, we believe the company will greatly benefit from the backdrop of an improving global macroeconomic environment -- which is supported by recent data in the U.S., China and now Europe.
At the same time, Freeport can demonstrate why its shares should close the valuation gap it currently possesses relative to other globally diversified exploration plays (approximately 4 times 2013 EBITDA estimates vs. its historical multiple of approximately 5 times and its peers at approximately 6 times (
BHP Billiton
(BHP) - Get Report
and
Rio Tinto
(RIO) - Get Report
). For buy-and-hold investors, this name is one that cannot be ignored.
--Written by Bryan Ashenberg in New York City.
In keeping with TSC's editorial policy, Bryan Ashenberg doesn't own or short individual stocks. He also doesn't invest in hedge funds or other private investment partnerships. He appreciates your feedback;
to send him an email.