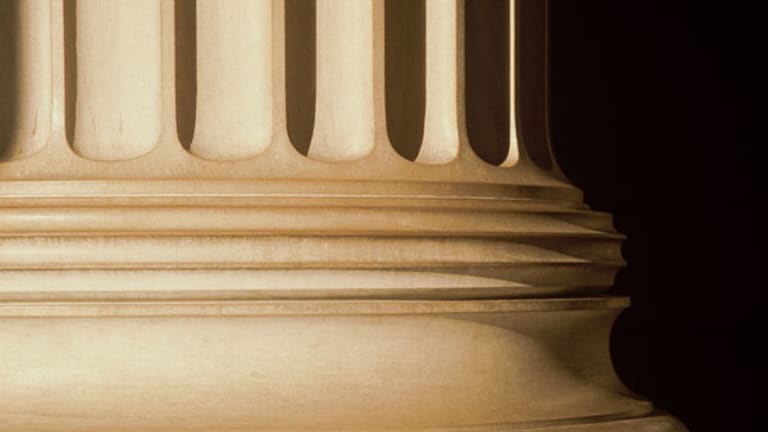 Free Speech Dilemma: Leadership Matters
CEOs have to be careful not to have their personal views be taken as those of their companies.
CEOs have to be careful not to have their personal views be taken as those of their companies.
NEW YORK (
) --
Whole Foods
(WFMI)
CEO John Mackey is in hot water again, this time because of his comments about health and health care during an interview in
The Wall Street Journal
.
The last time he was in trouble was the Rahodeb discussion board scandal when the Federal Trade Commission considered the impact of his anonymous postings. This time, Mackey is anything but anonymous.
If you haven't followed this current debate, Mackey set the stage in the
Journal
interview by complaining about the preponderance of junk food and prepared foods in his own stores and announcing a health-conscious initiative both to his employees and consumers.
Then he published what some are calling his "Health Care Manifesto" which contained eight health reform proposals that he felt would lower the cost of health care for everyone. He was also very clear in his opinion of the need for less government control in health care, stating that health care was not an intrinsic right of the people.
Oops.
To be honest, I don't really care about Mackey's personal opinion. It does, however, bring up the issue of the leader's responsibility. Since the publication of his views, Whole Foods has weathered union wrath (Whole Foods is not unionized), picketing at stores and shareholder criticism. While none of these critics can actually attack Mackey since he has a right to his opinion, the obvious target is to attack the business.
Does Mackey have a right to his opinion? Of course he does. As a U.S. citizen, Mackey is guaranteed the same rights as you and I when it comes to having an opinion and expressing it. In his interview, you could even argue that he took greater accountability for his opinions by first criticizing his own business before taking his thoughts to a grander scale.
But here is the leadership quandary. When Mackey uses his platform to speak out on health care reform, he does so as CEO of Whole Foods, whether he likes it or not and whether it is "fair" or not. It is simply a matter of fact. As a leader, the same is true for you. What you do "off the clock" reflects on your role "on the clock." As a part of the job description, CEOs have a responsibility to look out for the good of the company and its shareholders, regardless of the time or target of the discussion.
This is why
Ford
(F) - Get Report
executives don't drive Chrysler cars or why
McDonald's
(MCD) - Get Report
managers don't eat at
Burger King
(BKC)
. The public sees one person, not two. Those who say they separate their work from their "life" are often in denial. Work is life. And what I do outside of work has a consequence to what I do inside of work, especially if I'm a leader.
Normally this distinction doesn't matter. If Mackey were to speak out on the consumption of foreign oil or on the U.S. military presence in the Middle East, he might annoy some people, but it would not likely create the troubled response he is getting from shareholder groups and some consumers.
When the CEO talks about something germane to his business, he should not be surprised to get strong feedback.
His communications people say he was speaking as a private citizen. However, the same brain that drives that private citizen makes major decisions for a publicly held company. Of course, there is concern about what his comments mean in terms of the direction he sees for the company.
In my opinion, it is extreme to attempt to oust Mackey because of his manifesto. It is at least extreme to try to do so at this point. He should be challenged by his board and his business team to better understand what the effect on the profitability of Whole Foods would be if his ideas were implemented.
And perhaps a decision is made at that point that he is not the right CEO for the business in the future. But pushing him out because of his opinion is not sufficient. In the end, he will have to be accountable for his actions, but shareholders should take the time to discover exactly what those actions are and what the likely results will be.
-- Written by Todd Thomas in Southfield, Mich.
Leadership Development Specialist, L. Todd Thomas ("Dr. Todd") PhD, M.S, M.A, is Founder of
IMPACT Consulting and Development
. Dr. Todd holds a PhD in Human Communication, Masters in Educational Psychology and a Masters in Interpersonal Communication. He was a professor at North Carolina State University and Indiana University before leaving for the corporate world. He led Organizational Learning at Rockwell Avionics and was the executive responsible for Organizational and Executive Development at Daimler Financial Services for 10 years. Dr. Todd has coached and consulted with over 3000 leaders from 40 different countries spanning 4 continents. He is a speaker, seminar leader and the author of "Leading in a Flat World: How Good Leaders Become Greatly Valued." Other titles include "Life Lessons for Leaders" and "Stop Wasting Your Time: Creating High-IMPACT Meetings" as well as the "Leadership Integrity Quotient(tm)" leadership assessment.