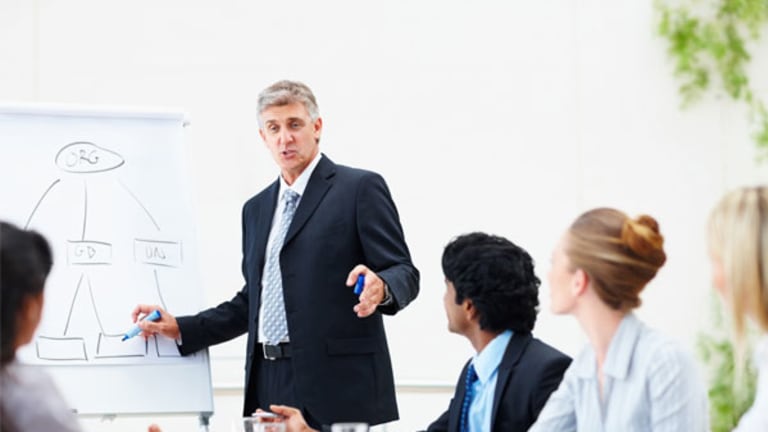 Four Housing Stock Picks for A Weak Market
With tighter mortgage guidelines you should bet on first time home buyers and remodelers; so look to Pulte, Lennar, Home Depot and Lowes.
Last month, I refinanced my home in Charlotte, NC for the second time in three years. The last time around the financing requirements were as easy as buying a movie theatre ticket. Not so anymore.
My refinancing experience harkened me back to the days of old. First, the bank had to complete an appraisal and credit check before they would even talk firm rates and the loan-to-value (LTV) had to be less than 80%. Then, I had to give a complete financial package, with tax returns, bank accounts, etc. As I own several companies, I had to provide tax returns for them as well. I passed the test and was able to refinance at a lower rate.
Gone are the days when a new "up-and-coming" millionaire would walk into a $2 million dollar home and buy it for little or no money down. Trust me, this is a good thing for America since we have seen the repercussions of this reckless loan model. But the pendulum always swings too far in either direction and while I praise proper lending standards, some banks have gone overboard. This is clearly evident in the luxury home market, where some banks are requiring as much as 40% down in equity. This is a shock to the luxury home market and it will take some time for the shock to wear off.
On the other hand, the entry level and first time buyer seems to be fairing much better, as rates are at historic lows, deals are abundant and the government has pushed to help this home buying segment with such actions as the $8,000 first time home buyer credit.
Let's take a look at how we can take advantage of this disparity in these two home buying segments.
Get Creative If You Can
My wife came home the other day with the recent edition of Charlotte's Estates & Homes magazine. The center spread was taken by Charlotte luxury home seller, Peters & Associates, Inc. (luxury homes are those selling for more than $750,000.) There were 10 homes, starting from $1,299,000 and going up to $7,890,000. What set this agency apart was that in each sale, the buyer was being offered a luxury car if they bought the house. In one case, the car was valued at "up to $1,000,000," and the seller threw in a country club membership as well.
Was the seller merely just padding the price of the home up and then giving the difference away in the form of the car or the country club membership? And, with today's new tough lending guidelines, wouldn't the banks' appraiser catch this slight-of-hand?
So I called Peters & Associates and spoke with Nickolas Peters. To give me some idea of how hard the luxury home market in Charlotte had fallen, Peter's said his firm's luxury homes sales were down well over 70% in 2008. This explains why Peters encouraged his clients to get creative. But Peters stressed that his auto giveaway plan was anything but a slight of hand, rather a well thought-out "incentive" that it had taken him months to develop and get approved by the local realtor association and his attorneys.
He said in no case was the price of the home increased to cover the expense of the giveaway. He stressed that each homeowner had already set their price and that Peters' firm had done their own Comparable Market Analysis (CMA) to make sure the price was realistic. Once the price was established, the client was then asked what amount would they be willing to contribute to that help sell the home. Peters pointed out that these types of "incentives" (such as paying for closing costs or upgrades) are commonplace, but in today's luxury home market, sellers need to do more. He's right.
Being curious, I asked, "What happens if the buyer doesn't want the car?" Peters told me that they would give the buyer cash back at closing equal to the purchase price of the vehicle. Hey, if it works, I'm all for it.
I asked him if he has seen any results from his strategy and his answer was that his leads have "skyrocketed." I hope so. But as we all know, it is a long way from the lip to the pen.
Return of Luxury Market Will Take Years: So Where's The Opportunity?
According to Jace Boozer, a sales agent for the Beach Company in Charleston, South Carolina, sales for first time and move-up homes are actually moving quite well. According to Boozer, "this is mainly due to available credit on loans less than the FHA $417,000 limit." This assumption is backed up by the May 18th NAHB's Housing Opportunity Index, or HOI which showed nationwide housing affordability jumped for the January-March period to its highest on record. According to NAHB, the HOI showed 72.5% of all new and existing homes sold in the first quarter of 2009 were affordable to families earning the national median income of $64,000, up from 62.4% during the previous quarter. The 72.5% marked the highest level since records began 18 years ago. Conversely, Mr. Boozer believes the higher end market's rebound is a long ways off.
I believe that this provides an opportunity for investors. If you are willing to hold out for a few years and be a disciplined buyer (buy on the dips), looking at stocks of home builders active in niches in the entry-level and first-time move-up home buyer markets. Two national powerhouse homebuilders that I think deserve a look are
Pulte Homes
(PHM) - Get PulteGroup, Inc. Report
(PHM) and
Lennar
(LEN) - Get Lennar Corporation Class A Report
. They both still have access to financing and will survive the downturn. I would wait until a pull back and buy Pulte at under $10 and Lennar at under $8.50.
Remember, housing starts are way below even historic lows at 458,000 annualized units. While inventory will take at least another year to fully absorb into the marketplace, when new starts come back to the normal level of 1.5 million annualized units, the well positioned, low-end home builders should be the first to make a big comeback.
"Stay Put and Fixer-Up Time" Presents More Stock Plays
For many, especially in the luxury home market, the sale of their home right now just isn't in the cards. Boozer says that many of his luxury home clients who wanted to sell their homes have instead opted to stay put and upgrade them.
I see this decision to stay put and fix up in my own neighborhood here in Charlotte, where I serve a President of the Providence Country Club Homeowners Association (652 homes). The number of remodeling applications has been running at a decent rate. And since the fixer-up remodeling jobs aren't so big, most people can do it from existing cash on hand rather than take on more debt.
With the fix up mentality running high across the country, there is another great stock play. Look at the home improvement giants like
Home Depot
(HD) - Get Home Depot, Inc. Report
and
Lowes
(LOW) - Get Lowe's Companies, Inc. Report
. Both stocks have rebounded from their lows and I believe that if they back down some, you should be a buyer at under $24 on HD and under $19 on LOW.
I know I am going against the wind on these two, particularly Lowes, since last month Standard & Poor's lowered its ratings outlook to negative from stable, citing the protracted housing-market downturn that it said will continue to weaken the company's profitability. But the way I figure it, S&P record of accurate ratings the past few years left many in the "poor house."
Co-author of multiple books in real estate and finance including "The New Complete Guide to Home Buying" and "Opportunities in Financial Careers", Martin brings a wealth of experience in the financial markets. Internationally renowned, he was involved in the re-emergence of Eastern and Central Europe after the collapse of the Soviet Union and the Chinese expansion into the US capital markets. You can learn more about Martin at www.SumichrastReport.com.