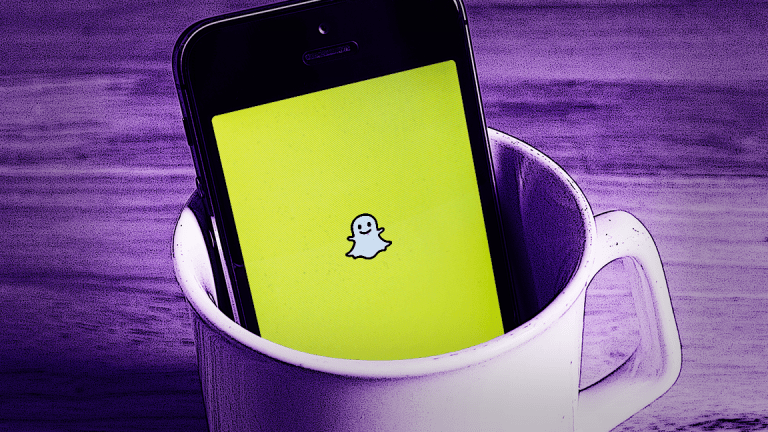 The 27-Year-Old Founder of Snapchat Is an Embarrassment to Investing
Snapchat's founder Evan Spiegel is doing a continued disservice to the concept of investing as a means to accumulate wealth. Shame on Spiegel and the folks around him for not getting him the proper training on how to be CEO of a public company.
Shame on Evan Spiegel: Forget the headline-grabbing news that China's Tencent (TCEHY) has taken a 10% stake in beleaguered Snap Inc. (SNAP) - Get Free Report and how that may make Donald Trump feel. Instead, think of HOW Tencent has been able to make this deal -- the totally embarrassing management skills of Snap founder Evan Spiegel has triggered a post-IPO rout. Spiegel should be ashamed at how he has destroyed massive value on the part of countless investors -- big and small -- who bet on the once promising app's future. People put their hard-earned money into a company that seemed understandable (like Warren Buffett understandable) in the hopes of accumulating wealth, which is the very foundation of investing. Yet, Spiegel continues to hop on earnings calls and speak as if nobody is listening. It's almost as if he thinks he is holding a quiet convo with some of his rich Silicon Valley bros at a new sushi restaurant in San Fran. Announce a complete business model upheaval on an earnings call with no warning? You kidding here my man? Offer up no hope on when things could get better or even a clear plan? Insane. The job of CEO is one part cheerleader, one part presenter of data that keeps investors excited. Advice to Tencent: Chat up Snap's board to see if Spiegel could be moved to the chairman position. It's  time to get a grownup in the lead seat at this company. 
Pre-holiday mood among retailers: You know what's interesting? Most every retail executive I have chatted with ahead of Black Friday is taking a cautious stance on how a generally strong economy will play out with consumers. The latest is well-regarded Coach (COH) CEO Victor Luis, who told me he is taking a measured view on the economy this holiday season. Coach has been rocking this year while the rest of retail continues to fall apart. That is in part product-led, but also it's because consumers feel more confident financially they feel comfortable with buying a $1,000 Coach bag. Perhaps retail execs are taking the under-promise over-deliver approach here. But the way I see it is that consumer spending will probably surprise to the upside this holiday season due to the wealth effect of higher home values, stock prices and wages. Buy some Amazon (AMZN) - Get Free Report shares, and maybe Coach. 
Brain dump: Time is short, so here's what's on my mind right now when it comes to the stock market: (1) Oil price pullback on Tuesday sent the market lower; watch to see if this becomes a trend; (2) Microsoft (MSFT) - Get Free Report shares have continued to outperform the broader market in the wake of a stellar earnings report, hat tip to CEO Satya Nadella's turnaround; and (3) Check out these defense stocks as North Korea seems to b ramping back up its rhetoric after weeks of silence. 
What's Hot
It's hump day and let's face it -- by now we could all use a dose of positivity. So check out an interview TheStreet did earlier this year with life guru Tony Robbins. If this beyond energetic force (aka genetic freak) can't get you going today, I'm not sure what could.
To receive the FREE "Morning Jolt" daily newsletter, click here.
More of What's Trending on TheStreet: