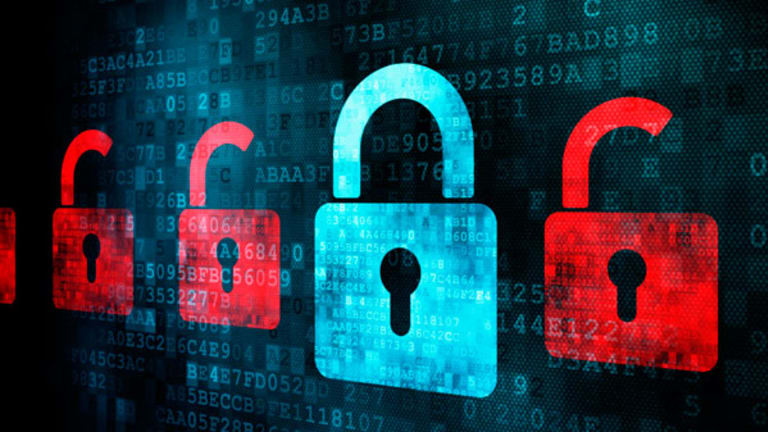 Fortinet's Unsecure Stock
Cisco is paying a big premium for Sourcefire, another maker of security software. But that necessarily mean a higher stock price for Fortinet.
Cisco is paying a big premium for Sourcefire, another maker of security software. But that necessarily mean a higher stock price for Fortinet.
NEW YORK (TheStreet) - Shares of Fortinet (FTNT) - Get Report, a provider of network security software for corporate customers, have struggled this year, dropping 1%. Investors believe that is about to change. I disagree. The stock is expensive, and the company is in a competitive market that make it difficult to justify a lofty valuation.
Last week, when
Cisco
(CSCO) - Get Report
announced its
for anti-hacking giant
Sourcefire
( FIRE), analysts proclaimed how "cheap" other security companies are. Paying 12 times revenue was an expensive deal for Cisco; it equated to an almost 30% premium for Sourcefire. But let's not get carried away.
This is not to discredit the merits of relative valuation. Comparing the price of peer companies is something I do in every sector I cover. But Cisco's deal doesn't make Fortinet cheap, as its stock trades at 54 times trailing earnings. And although Fortinet has posted solid revenue growth over the past three years, its profit margin and earnings per share have been declining.
What's more, new arrival
Palo Alto Networks
(PANW) - Get Report
continues to show momentum, with 54% revenue growth in its latest quarter. With Palo Alto on its heels, Fortinet may find it more challenging to overtake current market leaders like Cisco and
Check Point
(CHKP) - Get Report
.
I'm not saying that Fortinet is not a good company. Nor am I suggesting that Fortinet's management can't reverse the company's declining profitability. But growth investors will have to decide whether Fortinet's revenue growth justifies the company's valuation.
Granted, Palo Alto's smaller revenue base has had plenty to do with the company's growth. But the company has products and services customers are willing to pay handsomely for. So Fortinet may have to cut prices and sacrifice margin in order to maintain or increase market share. In that regard, I don't believe Fortinet deserves the premium that Sourcefire got from Cisco.
Although Fortinet can go a few more quarters producing above-average revenue growth, I worry about the competition. Now that Cisco has increased its anti-hacking capabilities to go along with its already formidable security business, it will be difficult for Fortinet to increase its profits.
On Tuesday, the company will announce second-quarter earnings. More profit erosion is expected. Analysts are looking for earnings of 10 cents per share on revenue of $142.7 million. That would represent a 16.7% decline in EPS and a 10.6% increase in revenue. In last year's quarter, revenue rose by 25%. So revenue growth is decelerating.
I don't believe that the revenue growth will be enough to offset declining profits and compressing gross margins. So I would be seller ahead of the earnings report. While I believe this company is one of the best in its business, its stock is just too expensive.
At the time of publication, the author held no position in any of the stocks mentioned
.
Follow @saintssense
This article was written by an independent contributor, separate from TheStreet's regular news coverage.
Richard Saintvilus is a co-founder of
where he serves as CEO and editor-in-chief. After 20 years in the IT industry, including 5 years as a high school computer teacher, Saintvilus decided his second act would be as a stock analyst ¿ bringing logic from an investor's point of view. His goal is to remove the complicated aspect of investing and present it to readers in a way that makes sense.
His background in engineering has provided him with strong analytical skills. That, along with 15 years of trading and investing, has given him the tools needed to assess equities and appraise value. Richard is a Warren Buffett disciple who bases investment decisions on the quality of a company's management, growth aspects, return on equity, and price-to-earnings ratio.
His work has been featured on CNBC, Yahoo! Finance, MSN Money, Forbes, Motley Fool and numerous other outlets.
Follow @saintssense