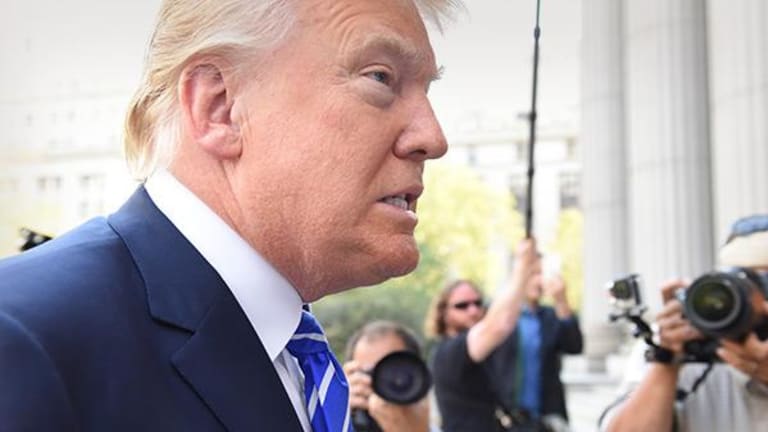 Former Chrysler CEO Nardelli Is 'Excited' by Trump's Pro-Business Administration
Former Chrysler CEO Robert Nardelli called into 'Squawk on the Street' to discuss the auto sector CEO meeting with Pres. Trump.
President Donald Trump met with the CEOs of Detroit's Big 3 automakers on Tuesday morning as the nation's newest leader looks to make good on his promises to bring manufacturing and long-term jobs to the United States. Trump has also vowed to cut regulations and taxes in order to entice companies back into the country.
Former Chrysler CEO Robert Nardelli called into "Squawk on the Street" on CNBC to discuss the meeting Trump had with the CEOs -- General Motors (GM) - Get Free Report CEO Mary Barra, Ford (F) - Get Free Report CEO Mark Fields and Fiat Chrysler (FCAU) - Get Free Report CEO Sergio Marchionne.
"How can we not be excited about what we see with this administration," Nardelli asked. "Its positive approach to business and trying to grow our economy, when you think after the last eight years we've had basically a low and slow GDP growth. Without GDP you're not going to be able to create the jobs and create the demand for our product."
Nardelli says there will have to be some "real examination" when it comes to deciding what will be moved back into the U.S. The moves could hit the companies with billions of dollars in new facility costs.
Another decision these companies will have to make will be what comes back from Mexico. "Like the Fiat 500, they may elect not to import it. It really doesn't have that high a demand. Mary [Barra] talked about maybe not importing the hatchback on the Cruz, so there is that type of decision," Nardelli said.
The former CEO said how "encouraged" he is with the industry following the Trump meeting. CNBC's Sara Eisen noted that for some companies the fastest growth is outside of the U.S. She asked if Nardelli is at all concerned that these "America First" policies will prompt retaliation from other big market nations, impacting sales.
"If you think about GM, you know basically they are producing more cars over there for the China market already," Nardelli said. "So you know, think globally and act locally. I think one subset of issues that we faced during the meltdown was global supply chains. I think that's one of the issues we'll have to think about."
(Separately, Ford is held in the Dividend Stock Advisor portfolio. See all of the holdings with a free trial.)