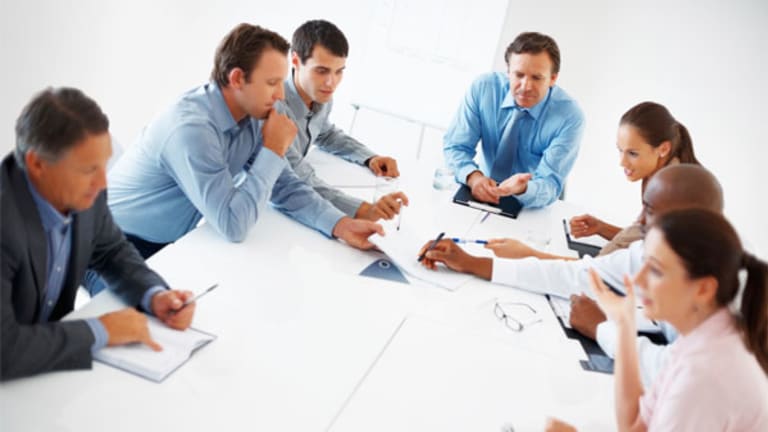 Forget About Fracking, the Gulf May Lead Oil Lower
Count on oil and natural gas prices remaining under price pressure in the foreseeable future.
NEW YORK (TheStreet) -- My reputation as a bear and short-seller are well-deserved. This is especially true in my opinion of energy prices. During the last year, I have become even more bearish in the wake of so many recoverable oil discoveries.
As a result of the media focus on the Bakken Shale formation occupying the midwestern part of the United States, you may believe North Dakota is the center of the shale energy universe. It's true that North Dakota's energy production is growing at an amazing pace, despite its relatively harsh winters and distance from population centers.
North Dakota oil production expanded enough to make the state the second largest crude oil producer in the nation. North Dakota and the related oil boom may make for exciting news stories; however, Texas not only maintains its leading role in energy production, but may soon expand its lead in production.
The Street's
energy expert,
, brilliantly reminds us that if you take your eyes off the gulf oil ball, you may miss out on superior opportunities that remain available. (
of
TheStreet's
Jim Cramer talking to Dicker about the extraordinary and new energy discoveries offshore.)
>>Also see: The True Secret to the Digital Wallet May Be In Your Other Pocket >>
Dicker states that the headwinds suppressing the stock price of
BP
(BP)
from the 2010 Deepwater Horizon explosion in the Gulf of Mexico is near the end and should soon pass. Dicker gives the names of other companies he especially likes including
Haliburton
(HAL)
,
Chevron
(CVX)
, and
ConocoPhillips
(COP)
.
Aside from the obvious usual suspects, Dicker also names secondary plays for investors to consider. What Dicker doesn't cover is the impact on oil and natural gas prices as these new discoveries come on line. Increased production in the Gulf actually provides two decidedly different investment opportunities.
Dicker does a splendid job of explaining the play with oil recovery companies, but I want to focus on the commodity play. Investors no longer need to have a commodities account to gain exposure to commodities with the advent of energy exchange-traded funds (ETFs).
For commodity investors, the impact on
US Oil Fund ETF
(USO)
and
US Natural Gas Fund ETF
(UNG)
is crystal clear to me. Because of the recent
Gulf of Mexico discoveries
, we can look forward to an acceleration of energy independence for United States and lower prices in USO and UNG.
Because of political risk, I rarely short oil directly and never hold a short position for a length of time greater than a few minutes. I am willing to write bear credit spreads (simultaneously buying and selling two different call options; selling a lower strike price while buying a higher strike as a protective hedge).
Unless you're ready to bet on an oil-disrupting world event happening, don't count on a USO or UNG long to pay off. This is even more so for buyers of call options because of time decay.
>>Also see: Weinstein: Amazon Will Cease to Amaze >>
I wrote
this article
about the North American cold snap that would break, causing natural gas demand to fall. Despite snow still on the ground in Wisconsin, the cold spell finally did break, and as temperatures climb, demand for natural gas falls.
Reports of natural gas rig owners delaying deployment is also bearish for long-term natural gas prices. We can't expect natural gas prices to rise significantly and remain high for long if supply is able to come on line relatively quickly. Count on oil and natural gas prices remaining under price pressure in the foreseeable future.
At the time of publication the author had no position in any of the stocks mentioned.
This article was written by an independent contributor, separate from TheStreet's regular news coverage.