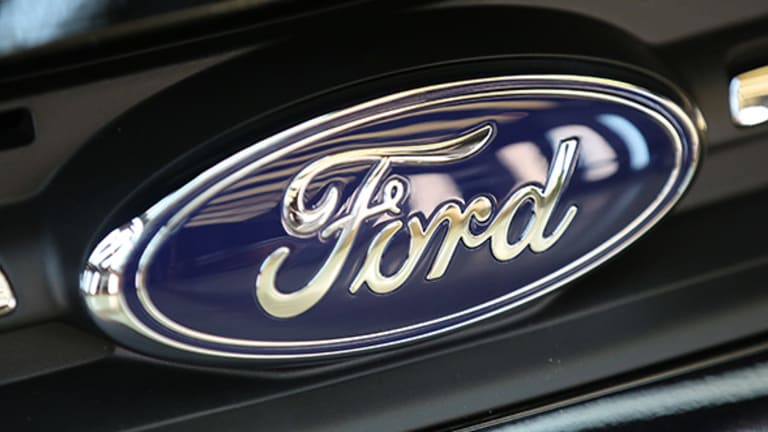 NEW YORK (TheStreet) -- Brazil's automotive market so far has fallen by a fifth this year, partly the result of a cash-strapped government's decision to curtail incentives meant to help the industry. 
Tensions within the industry are rising, as automakers cut production and lay off workers in order to control rising inventories of unsold vehicles. Ford (F) - Get Ford Motor Company Report was the latest to feel the heat, as 4,300 workers walked off the job on Thursday at Ford's plant in Sao Bernardo do Campo, on the outskirts of Sao Paulo. 
Workers walked out after Ford issued layoff notices to 200 workers, according to the local metalworkers union. General Motors (GM) - Get General Motors Company (GM) Report and Daimler (DDAIF) earlier had planned to lay off hundreds of workers but backed down in the face of union resistance. 
With loans difficult and costly to obtain on top of dismal consumer confidence, shoppers for new vehicles have been scarce.
"It's still a very difficult moment for the market," said Luiz Moan, president of Anfavea, told Reuters, adding that there was no short-term recovery in sight due to Brazil's recession. The nation's vehicle inventory stood at 358,000 vehicles, which was equal to 52 days of supply at the current rate of sales, despite a significant shutdown of automaking capacity.
Brazil is one of the five top automotive markets in the world and a major revenue source to global automakers. Dilma Rousseff, the nation's president, last month made an exception to austerity measures in order to extend easier credit to automakers. The top manufacturer, in terms of sales, is Fiat Chrysler Automobiles (FCAU) - Get Fiat Chrysler Automobiles N.V. Report.
Officials in the Brazilian auto industry are forecasting an 18% fall in vehicle production this year. Jobs for many in the auto-parts industry, which employs 200,000, may be threatened.

Rousseff, a former Marxist guerilla who was tortured under a previous administration, took office in 2011. For a time the Brazilian economy soared, but in recent months officials serving in her administration conceded that some of her economic policies went too far. After taking office she pressured the central bank to lower interest rates, cut taxes and imposed price controls on gasoline and electricity.
She and her colleagues in the leftist Workers Party have been accused of diverting money from government banks to cover budget shortfalls.
"They deliberately destroyed the public finances to obtain re-election," Antônio Delfim Netto, a former finance minister and one of Brazil's most influential economists, told the New York Times.
Standard & Poor's downgradedPetroleo Brasilero, the country's state-run oil company, to junk status Thursday, along with a slew of other state-run companies, following the downgrade to junk status of Brazil's sovereign debt.
Doron Levin is host of "In the Driver's Seat" on SiriusXM Insight 121 at noon on Saturday and 9 a.m. on Sunday.
The writer has no financial interest in the aforementioned companies.