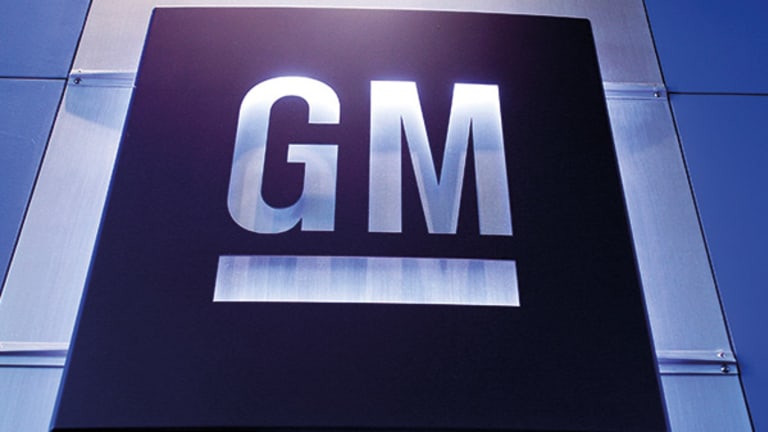 Ford, GM Differ on How to Share the Wealth With Shareholders
General Motors and Ford are opening their coffers to parcel out some of their wealth to shareholders.
General Motors (GM) - Get General Motors Company (GM) Report and Ford (F) - Get Ford Motor Company Report , a handsomely profitable 2015 now behind them both, are opening their coffers to parcel out some of their wealth to shareholders. In terms of market capitalization, Ford and GM are similar in value. Neither company is satisfied that the stock market values them at roughly a quarter of the value of Toyota.
The methods of allocation by the two big U.S. automakers differ remarkably, a signal to investors and prospective investors how they may wish to adjust stock portfolios. Ford said late Tuesday it is issuing a $1 billion special dividend; GM announced Wednesday that it was increasing its share buyback program by $4 billion to $9 billion and raising its regular quarterly dividend 6% to 38 cents a share. 
Ford directors, who usually review dividend policy and sometimes revise it in early January, left the dividend at the quarterly rate of 15 cents a share, instead voting to pay a one-time special dividend of 25 cents. 
Ford shareholders may have been expecting another increase of the regular dividend, after upward bumps in each of the past three years. Ford shares fell almost 3% on Wednesday following the news. Deep losses a decade ago forced Ford to omit the dividend from 2007 to 2012, possibly influencing directors toward a conservative payout regime that acknowledges the industry's cyclicality. 
Ford's dividend policy undoubtedly is influenced heavily by the Ford family, which controls 40% of the votes through a special class of stock owned by a trust that represents less than 2% of the company's equity. Bill Ford, Jr., representing his family, serves as executive chairman of Ford's board. 
GM expanded a program it launched in March 2015 to return $10 billion in share repurchases and increased dividends to shareholders through the end of 2016. GM shares rose 2.5% Wednesday, signaling satisfaction with the program. 
The automaker, reflecting optimism about a continuation of current strong vehicle sales in the U.S., said it expects full-year 2016 earnings between $5.25 and $5.75 a share, vs. its previous outlook for earnings between $5 and $5.50 a share. 
Mary Barra, GM's CEO and recently appointed chairman, undertook the share buyback program on top of a dividend increase last year partly in response to an upsurge of activism by GM shareholders demanding improved financial performance. GM filed for bankruptcy in 2009 and was reorganized and refinanced by the U.S. Treasury. 
GM and Ford are expressing optimism for another strong year of U.S. sales and profit. Both remain privately cautious about economic weakness in China, rising interest rates in the U.S. and the string of six straight years of rising vehicle sales, unprecedented in modern times.
The future share prices of both automakers could hinge on each's ability to maintain financial stability in the event of an industry downturn, to avoid cutting or omitting dividend payouts, thus explaining each one's approach to the dividend payment. 
Doron Levin is the host of "In the Driver Seat," broadcast on SiriusXM Insight 121, Saturday at noon, encore Sunday at 9 a.m.
This article is commentary by an independent contributor. At the time of publication, the author held no positions in the stocks mentioned.