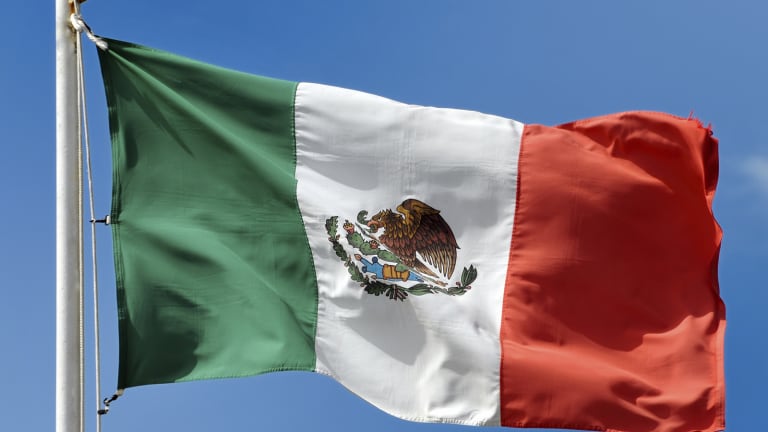 The thought of living in certain places in Mexico or Central America can be alluring: fabulous beaches, colonial cities, inexpensive, quality healthcare, a slower pace and much lower cost of living.
But some people think mistakenly that it isn't safe.
To determine how safe it is for expats in places like Panama, Nicaragua, Belize and Mexico, Best Places In The World to Retire asked some of its more than 500 contributors to weigh in. They said that petty crime can be a problem, although that's no different than in the U.S. They also said that more serious crime is not nearly as rampant as the media indicates, although it's important to avoid certain areas. That's also no different than in the U.S. Overall, the expats said that they felt safe in their communities.
Here are some of the issues on which the expats commented:
Property Crime vs. Violent Crime
The expat contributors divided the subject into two categories: crimes against property, such as having a camera, smartphone or other possession stolen, and crimes against a person, including violent crimes, like assault, rape or murder
The majority of expats said that crimes against property are somewhat higher where they live in Latin America than in similar-type locations and situations in North America. However, by about the same margin, most expats said that crimes against people were less likely where they lived in Latin America than in North America, especially in the U.S.
Audrey Royem, formerly from Colorado and now living in Sayulita, a town close to Puerto Vallarta in Mexico said that most of the crimes in her area were smaller scale or robberies that could possible have been avoided with more vigilance. "The crime that you see here is usually petty theft; house robberies where there's lack of protection or a tourist who leaves the house totally open and all of their valuables out," Royern said. "We do not really hear of any other type of crime, even the type of crimes that we're used to in the States, such as rapes or drug-related crimes."
Janice Gallagher, who moved from Dallas to Granada, Nicaragua more than a decade ago, said that most crime in the country was the type of petty crime that could "be avoided by thinking smart."
Gallagher said that, "Granada does not have drive by shootings or gang violence. Child kidnappings are nonexistent. All the horrible things I see while watching the news from the United States just don't happen here."
Many expats said that petty theft happens in the U.S., as well. Leave an expensive smart phone on a big city park bench in the U.S., and it's unlikely to still be there an hour later. 
Drug-Related Crimes
Drug-related crimes tend to be violent, whether in North America or Latin America. However, just like in North America, Latin American drug kingpins or even lower level drug dealers abroad don't just randomly attack uninvolved people on the street for several reasons, including that it would be bad for business. So if you're not involved in drugs and you don't go to places where other people are involved with drugs, it is unlikely you will be a victim of a drug-related crime in Latin America.
Consider Belize City, which has a high homicide rate. Stewart Patton, an expat who lives in Belize City with his wife and two children, aged six and four, says that that's because of an ongoing conflict between two gangs. "The only reason Belize has a high crime rate is that there's one area of Belize City where one group of knuckleheads likes to attack another group of knuckleheads," Patton said. "Other than that area, Belize City and the country of Belize are as safe as anywhere in the U.S."
Good and Bad Areas
As is the case in the U.S. and Canada, there are places in Latin American cities that are best to avoid. 
Carmela Peters Romero is a Canadian who now lives in Mexico City said that in Mexico City, "there are definitely areas that are notorious for criminal activity. And, just as you would in New York, Philadelphia, or Washington DC, you should be cautious about visiting those areas."
Canadian John Glaab now splits his time between the La Paz area in Baja California, which has a reputation as being very safe; and Michoacan, which has a reputation as a high crime area. Glaab said that perceptions about Mexico being unsafe were unfounded. He said that the media unfairly painted "the whole country of Mexico with a broad brush. Yes, there is a thin line along the U.S. and Mexico border and there are a few hot spots but I would rather spend a night there than in East Los Angeles. Other than those areas, Mexico is safe."
Perception Vs. Reality
Gary Coles, who grew up in low crime Wyoming, said that people have the same concerns, whether they are from the U.S. visiting Latin America or Latin American natives visiting big U.S. cities. "People from the United States or Canada are very concerned or even terrified about safety in Mexico," he said. "Meanwhile, if you talk to someone in Mexico or in any other Latin American country, they will be terrified of going to a big city in the United States."
Coles believes that the reason for both largely inaccurate perceptions is that the news media tends to sensationalize crime. "In the United States and Canada, the news media can't print enough about drugs and drug related crime in Mexico," he said. "At the same time, the media in countries south of the U.S. border will sensationalize school shootings and terrorist attacks in the U.S. cities."
David Bayliss said that crime tends to be more publicized in expat communities such as where he lives in Coronado, Panama. "If someone's house gets robbed here, everybody knows about it because the expats communicate so well with each other," he said. "In Dallas, where I'm from, if my neighbor a few blocks over had his garage burglarized and they took his lawnmower, chances are I wouldn't hear about it."
Perhaps the ultimate measure of safety is the level of protectiveness parents have over their child. In this regard, expats said that the environment in their communities was safe for children. "When my children were teenagers I would give them 200 pesos (about U.S. $12) and a cellphone and they'd go to the market and walk on the malecon (walkway along the water) alone, and I didn't worry," said Spencer McMullen, who has lived in the well-known expat area of Lake Chapala / Ajijic in Mexico for 11 years.
Brit Kate Corrigan said much the same about Belize. "Yes, Ambergris Caye is safe. I am a single parent of a 13-year-old daughter," Corrigan said. "I have lived here for four-and-a-half years, and the only rule I have for my daughter is that she call me half-an-hour before dark, so that I can make arrangements to come pick here up."
John-Marc Gallagher summarized the issue of crime in Latin America when he said: "The best measure of safety would be how we here in Granada (Nicaragua) FEEL. We feel safe, we feel free to walk around and enjoy the outdoor bars and restaurants and we feel safe in our homes and businesses. Granada is home to so many single, middle-aged women I have lost count. Older, single women would not be retiring here, building homes, starting businesses and hanging out at the outdoor establishments if they didn't feel safe."
This article is commentary by an independent contributor. At the time of publication, the author held no positions in the stocks mentioned.