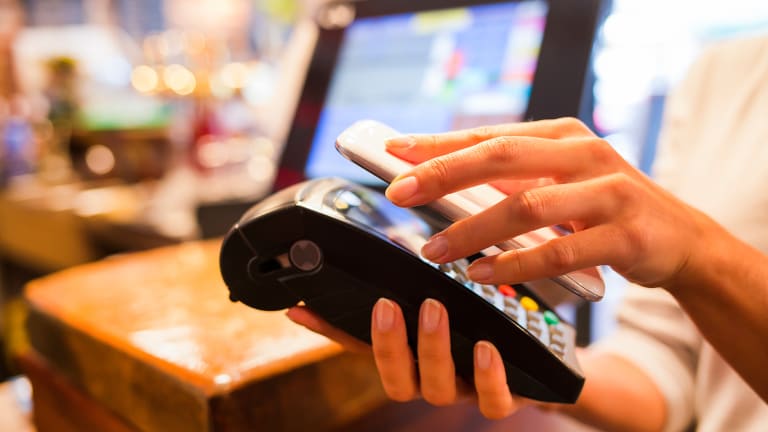 For Banks, Mobile Technology Will Be Key in Attracting and Keeping Millennial Customers
To succeed with Millennials, banks will need to provide strong money management services and customer service.
Millennials make up the largest segment of the U.S. population and also represent the banking customers of the future. They expect a different experience than their parents and grandparents. 
Nearly two in three of these 18-to-34 year-old mobile phone users do their banking on their mobile devices, according to recent research. That is despite some of the lackluster technology currently offered by many financial institutions. But that also represents an opportunity for banks. That is, if they invest in their mobile initiatives, they will be more likely to be successful. 
Banks will need to ensure they are providing excellent service in three areas.
Daily Money Management Services
Millennials need constant engagement, so banks will need to become natural parts of their customers' lives. Their mobile offerings must seamlessly manage all customers' financial needs and integrate existing relations.
Such technology will use algorithms to anticipate your needs. Banks will be able to offer timely alerts and options for helping you save for the future. They will increasingly fill the role of trusted advisor and help consumers execute a range of banking tasks more easily
Product Offerings That Anticipate Customer Demand
Banks will not only match the right products to customers, but also anticipate the right moment to recommend them. These products will be customized and individualized, and offered with unprecedented efficiency. It will be unnecessary to work with an account manager at a retail location. 
Customers seeking loans will be able to apply directly through their mobile banking apps with no piles of paperwork. The offers from the bank will be competitive because multiple lenders will bid -- not just one bank pushing its own products on the borrower. Customers who can scrutinize products to an unprecedented degree will expect as much. 
Investment products will be a standard offering and contracted in a fully digital experience. Identity verification and other actions typically requiring time-consuming, in-person meetings will occur digitally, using smartphone cameras "Know Your Customer" and other requirements will be less burdensome.
The lines will also blur between insurance and banking. Millennials will have access to a range of insurance products. A competitive marketplace will ensure competitive pricing. Apps will go further to not only manage policy acquisition and renewal but also allow consumers to access information more easily about coverage and claims. 
Excellent Customer Service
Technology will improve customer service. Banks will be able to address customer inquiries wherever the consumer makes them -- Twitter, Whatsapp, Facebook, SMS -- with artificial intelligence playing an increasing role.
In addition, customers, including Millennials, will be able to speak with their personal advisors through different channels, including video chat. In-person, on-site meetings will no longer be necessary.
Banks who want to attract and keep Millennial customers and others will be to have a mobile-first approach that creates a simplified banking experience, including customized, more relevant offers and great customer service. That will require them to make investments in their mobile technology. Those companies that don't will have difficulty competing. 
This article is commentary by an independent contributor. At the time of publication, the author held no positions in the stocks mentioned.