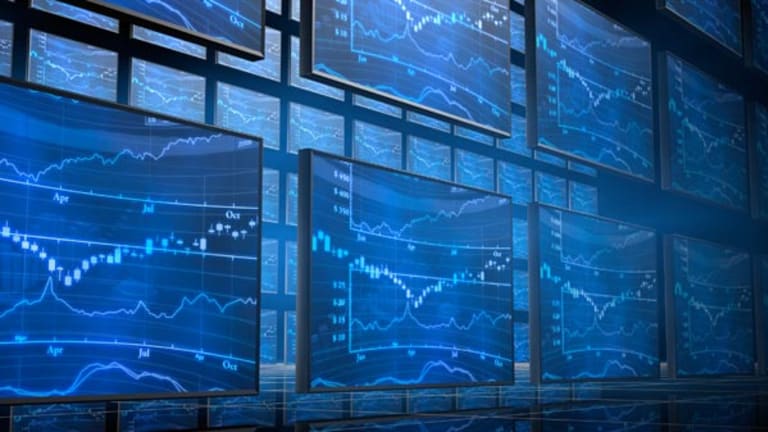 Flickr Will Absolutely Annihilate Instagram
Game, set, match: Marissa Mayer proves why Yahoo! will rule new media in 2013.
NEW YORK (TheStreet) -- While she has a faction of serious fans -- we're talking Belieber-level -- others direct considerable snark at Yahoo! (YHOO) CEO Marissa Mayer.
Writing off the 25% pop in YHOO since she took over to optimism, large numbers of people -- financial media types, tech geeks, investors, plumbers, you name it -- say Mayer "hasn't done anything yet" or "she needs to prove herself."
Seriously ... ? Have you ever worked for a large company? You know, one with two or more employees? Have you ever witnessed how pathetically long it takes to get the most basic task accomplished?
Hey, we want to change bottled water providers
or
Let's move the share buttons on the homepage
and the "vision" runs into a thousand layers of management, another hundred or so opinions from the peanut gallery and, if it ever does happen, it doesn't go down even close to how you conceived it.
I'm certain that, among other things, corporate inertia held Yahoo! back for the last several years.
But then, suddenly, Marissa Mayer walks in and within a few months overhauls and reinvigorates
Flickr
at the same time as revamping Yahoo! Mail. Of course, she accomplishes all of this as a first-time CEO, who had a baby and recently began the awesome task of raising it, while completely reorganizing a broken company and firing up a staff lacking morale.
Yeah, right, she hasn't done anything yet. She really needs to prove herself.
She could step down tomorrow and Marissa Mayer would have accomplished more than the last handful of Yahoo! CEOs did during all of their tenures combined times two.
To that end, Marissa Mayer had a few months to assemble a team, vision and stamp approvals on Flickr. She not only got it out the door, but it looks like a product that took more than a few months to revamp. Relative to Flickr,
Instagram
looks like it was thrown together overnight.
That's nothing to sneeze at. Just look what happened at
Apple
(AAPL) - Get Apple Inc. Report
during
MappleGate
.
Mere mortals would have needed a heck of a lot longer than Mayer and Yahoo! to get Flickr ready for primetime.
The more I play with apps (I deleted my music from my iPhone just so I had enough room for all of them!), the more I come to the conclusion that it's next to impossible -- outside of using general terms -- to say why one is superior to another.
It's broad and uninformative to say
yeah, well, it's easy to use
or
it's just intuitive
. But why? Why do you say these things about a "good app?" That's something I'm not sure I can answer. It might take a developer, but I bet few can really explain how they make magic in layman's terms.
Either way, it's something you just know when you experience it. And when you open Flickr, particularly on an iPhone or the Web after having used the much-hyped Instagram for a while, you just know it's a damn good app. Quick. Responsive. Smooth. Even stylish. It's like a nice car.
Here's a link to
.
As I noted last week in a couple of articles -- including
Will Yahoo! Partner With Twitter on Flickr
-- there's little doubt in my mind that Marissa Mayer knew
Facebook (FB) - Get Meta Platforms Inc. Class A Report was about to make mistakes with Instagram
. That's why she placed Flickr among her top priorities upon taking over at Yahoo! Or she's just simply so in touch with the pulse of the world and social/new media that was she was going to make the move regardless.
I don't know about that. But I do know she crushed it here. Big time, heavy duty. And, the more I think about it, there's really no need to partner with
Twitter
.
Mayer appears to be setting Yahoo! up to stand on its own as a "daily habit" (her words) or one-stop shop (my words) for all things social. The stuff that's on Yahoo! now and has been for years --
the stuff most of us use everyday
-- is inherently social.
Expect Mayer to partner where she needs to, but ultimately compete with Facebook and Twitter. Yahoo! has what it takes to make that happen. If the reborn Flickr foreshadows the future of a Marissa Mayer-led Yahoo!, more companies than the wholly social animals ought to look the bleep out.
--Written by Rocco Pendola in Santa Monica, Calif.
Rocco Pendola is
TheStreet's
Director of Social Media. Pendola's daily contributions to
TheStreet
frequently appear on
CNBC
and at various top online properties, such as
Forbes
.