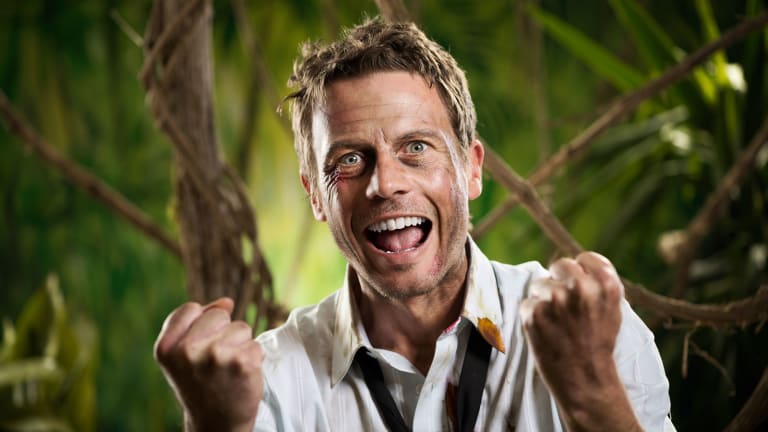 Flashback Friday: Time to Take a Bite of That AAPL?
Let's go over TheStreet's top stories on Friday.
It's finally Friday.
Hold up. Before you head home to enjoy the weekend, let's review the top stories from Friday.
The FBI Says No Go to GE Engineer Accused of Stealing Trade Secrets
Um?
TheStreet's Anders Keitz reported on a GE engineer who allegedly stole data files from General Electric Co. (GE) - Get Report
Xiaoqing Zheng, who is a U.S. citizen, was hired by GE in 2008 to work as a principal engineer for the company's power division, according to an affidavit by an FBI agent filed in federal court in Albany, N.Y. Zheng is "suspected of taking/stealing, on multiple occasions via sophisticated means, data files from GE's laboratories that contain GE's trade secret information involving turbine technology," the FBI said in its affidavit. He also took "elaborate means" to conceal the removal of GE data files, Keitz reports.
Well, that can't be good. 
Zheng has been in custody since Wednesday.  A federal judge on Thursday set a $100,000 bond; Zheng offered his family's home as collateral and was released on Friday. He was ordered to wear an electronic monitoring device and limit his travel, according to multiple media reports.
GE is aware of Zheng's case, saying it has been in "close cooperation with the FBI for some time on this matter." His case comes amid a broader inquiry into the suspected theft and unlawful use of GE's trade secrets.
How's Apple Doing?
TheStret's Brian Sozzi reports Apple at $1 trillion is a stepping stone to the 15 or 20-year march to a $2 trillion valuation for the company. Keep in mind we have no clue what Apple is working on deep in its spaceship Cupertino campus. Robot dogs? Autonomous flying bikes? An iPhone that is solar, wind and motion powered? The point is that Apple has done more than enough to assign it an even higher price to earnings multiple based on a robust stream of future earnings.
Apple hit the $1 trillion market cap Thursday, August 2.
Looks like Sozzi is already moving on to that sweet $2 trillion. C'mon, Tim Cook, give it to us.
Tech, Tech, Tech
TheStreet's Jacob Soneshine thinks that tech investors have a short memory.
Now, two key tech ETF's are rallying in the past three days, during which Apple became the first company ever to reach a market cap of $ trillion, after its extremely positive earnings report. The Invesco QQQ ETF is up more than 3% in the past three days. It fell as much as 4.2% after Facebook's earnings report, according to Bloomberg data. The Spider Tech ETF is up more than 1% in the past three days, after having dipped as much as 4.7%% after Facebook's earnings report.
In the past three days, Facebook is up more than 3%, after plummeting as much as 21% after earnings, according to Bloomberg data. Amazon is up more than 3% in the past three days, after dipping as much as 4.6% after Facebook reported. Apple is up more than 8% in the past three days, after a falling 2.3% after Facebook. Netflix is up more than 2% in the past three days, after a 7.7% dip after Facebook. Alphabet is up just under 1% in the past three days, after falling as much as 3.8% after Facebook.
OK, now you can enjoy your weekend.