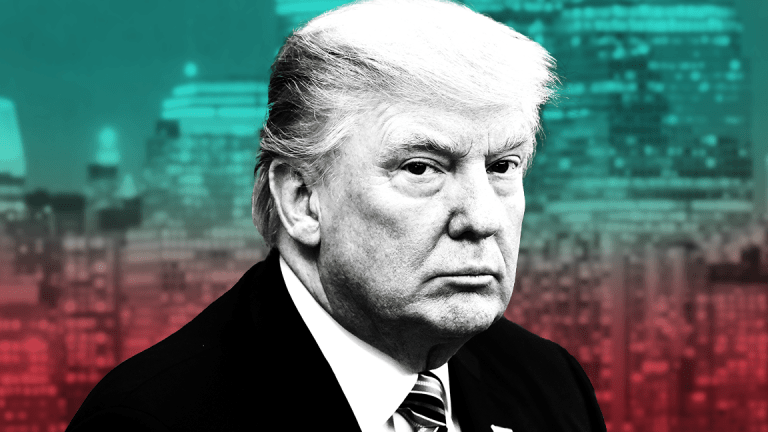 Flashback Friday: The Market's Hesitant About G-7
G-7, Marijuana and Mueller all hit the headlines on Friday, June 7.
G-7, Marijuana and Mueller all hit the headlines on Friday, June 7.
It's finally Friday. 
But, before you go to enjoy the weekend, let's hash out some of the biggest headlines today. Well, in politics at least. 
Awkwardness at the G-7 summit
Markets were suffering prior to the summit.
There is a lot to break down here. Where should we even start?
President Donald Trump started to make things awkward even before the summit began by telling a pool of reporters that he wanted to see Russia added back into the G-7 summit. Russia was kicked out in 2014 for invading Crimea. 
But that's not all. Trump then showed up over an hour late. 
The meeting between Trump and Emmanuel Macron was canceled. 
And then the photo op for the G-7 leaders took about two milliseconds. CNN commentators even wondered if there was enough time for the photographers to grab pictures.
Trump is also planning on leaving the summit early to head to Singapore for his meeting with Kim Jong-Un, the leader of North Korea.
The end of the federal ban on marijuana?
Trump has announced that he may be willing to support a bill that would end the federal ban on marijuana.
This is a big deal.
Attorney General Jeff Sessions has been a huge critic of marijuana, so Trump coming out against him shows some trouble.
But, that's not even the weirdest part. Trump made his intentions clear to a group of reporters before he hopped on the plane to the G-7 summit, reports the LA Times. 
Even weirder? Trump spoke to reporters for roughly 20 minutes, which is very out of character for the president. 
If you haven't already thought about investing in cannabis, now might be the time.
What did Manafort do now?
Paul Manafort is facing yet another indictment. 
Manafort just cannot drag himself out of this hole. 
This time, Mueller is alleging that Manafort messed with the investigation by attempting to persuade people to mess with the proceedings. 
So far, Manafort has racked up five charges. 
An aide for Manafort, Konstantin Kilminik, has also been indicted. 
The court filings accuse Manafort, Gates, and Kiliminik of engaging "in a multi-million dollar lobbying campaign" of the U.S. at the direction of Viktor Yanukovych, the former Russia-aligned Ukrainian president from 2006 until 2014.
Well, if you got through all of that—congrats. Now you can enjoy the weekend.